Bei einem Kreuzberger Weihnachtskehraus vor zwei Jahren sang eine Frau Kurt Weill Songs. Ich fragte sie, weshalb sie so begeistert von Kurt Weill sei. Sie lachte, nicht von Weill, sondern von Lotte Lenja, seiner Frau. Tatsächlich hatte die Berlinerin die gleiche signifikant kühle Schepperstimme wie Lotte.
Lotte: Do you know that they just found the song, you composed for me?
Kurt:  Which one do you mean?
Lotte:  Gosh,  honey, it was
Kurt: "Speak low, when you speak love."
Lotte: I was searching for that song all over after your death. 
Kurt: Why did it mean so much to you?
Lotte: Kurt, it was the song about the white cheese. I sang it with all my power. Do you remember that wonder healer,  who preached: it was  done with white cheese compresses and two prayers.
Kurt: Yeah, I do remember.  "We were sooooo satisfied then."
(Das "Lied vom weissen Käse" ist vor ein paar Tagen in Berlin wieder gefunden worden)
Wiki speaks:
Kurt Weill wird in Dessau 1900 geboren. Er war ein deutsch-amerikanischer Komponist. Er stammte aus einer jüdischen Familie aus Dessau.  Auch er floh vor den Nazis nach New York, wo er 1950 starb. Er erlangte zunächst Bekanntheit durch die Zusammenarbeit mit Bertolt Brecht (z.B. die Dreigroschenoper u.a.). Aufgrund von künstlerischen Dissonanzen trennten sie sich. Brecht versuchte ihn ganz für sich zu vereinnahmen. Weill wehrte sich: "… glauben Sie Brecht habe meine Musik komponiert? Brecht ist ein Genie, aber für die Musik in unserem Werke, dafür trage ich allein die Verantwortung."
Lotte Lenja war die einzige Frau, die den Verführungen Brechts widerstanden hatte.
Brecht auf deutsch-türkisch 
Isch lieb nur disch
Isch mach dir Kind
Du mach mir Text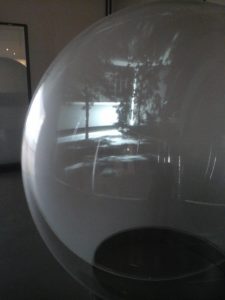 Omg – a musical!
Als Kurt den Broadway entlangschlenderte, traf er Moss Hart, der frisch von der Couch runterkam. Die Psychoanalyse blühte. Ein Glück für Weill, der mit Hart jemanden gefunden hatte, mit dem er neue Musikformen im Theater ausprobieren konnte. Sie arbeiteten daran, wie die Traumsequenzen als Songs so in die Wort- und Theatertanzakte eingebaut werden könnten, um dem Stück "Lady in the Dark" mehr Spannung zu verleihen.
"My ship has sails that are made of silk …"
Wie oft wurde dieser Song – THE SHIP – aus dem Musical LADY IN THE DARK gecovert: von Flora Purim, Cindy Blackman, Herbie Hancock, Miles Davis, Gil Evans …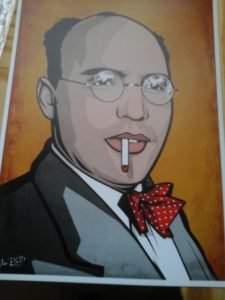 Ich bin im Kurt Weill Zentrum in Dessau.
Es ist in einem der Meisterhäuser (Bauhaus / Feininger) untergebracht. Auf dem Tisch liegt das Kurt Weill Festspielprogramm für 2018. "Lady in the Dark" wird aufgeführt werden und Till Brönner wird aufspielen. Mich hätten die Folksongs zu dem Musical "Huckleberry Finn" am meisten interessiert. Wo sind sie bloß?