Archives: Brian Eno
Kitty and Michael write a poem about a double sound-painting, and keep looking out for words …
It's  bit like "Walter and Conny"*
(laughter)
*distant TV memory mode
… looking out for words
in the ether
in charming pictures
in empty light house theatres
in hanging gardens – 

with a hush-hush, with the thing that's golden (ah, they don't say the word).
Kitty and Michael go on. There's desert sand, there's snow, there's an intimate conversation. The joy to return to a  collection of fleeting delights. The unforgettable  kind of fleeting (hasty, hasty, perfunctory).
Sketches by Roger on the keyboard at the beginning.
Good old piano. All baggage lifted. Dissolved.
Never talkative, nearly falling into (they don't say the word).
Brian then works on them, preferably on trains, on long distant train rides.
It feels like an analog record, each note having a furry

furry
furry
aura.
Furry, no.
A breathing to the margins.
The eerie "Obsidian" takes a familiar church organ and repurposes it creepily. (Sounds like a matter of fact, where's the poetry, hon?)
Look, Michael, Kitty adds (she's in description mode now),  "Wintergreen" builds gradually to a peak that recalls Brian's old collaborators, Harmonia – minus the German band's regular motorik beat, of course.
Mhmm, says Michael. But, Kitty, this is not really a poem. More a conversational thing – 
in the ether
in charming pictures
in empty light house theatres
in hanging gardens.
They don't say the word.
("Mixing Colours", by Roger and Brian Eno is out now. The title of these lines is a (not really hidden) homage to the unforgettable delights of listening to the one irresistible F.R. David song on air, time and time again, in 1982)
2020 23 Feb
Michael Engelbrecht | Filed under: Blog | RSS 2.0 | TB | Tags: Brian Eno, Deutsche Grammophon Gesellschaft, Dr. Egon Werlich, Game of Thrones, Horst Wilbrink, Jürgen Klopp, Louis Armstrong, Louis Malle, Mixing Colours, Roger Eno, Samuel Beckett 5 Comments
Wally ist Theaterautor, und eines Tages, früh in den Achtziger Jahren, zu der Zeit, als Brian Eno in einem Loft in Manhattan einen Dachgarten anlegt und die Aufnahmen von "On Land" erste Gestalten annehmen, verabredet sich Wally mit einem alten Freund. Ewig haben sich die beiden nicht gesehen. Sein alter Kumpel Andre hat einiges zu erzählen, von seinen Reisen mit tibetischen Mönchen in die Sahara, einem Reinkarnationsritual, und von den unwirtlichen, einsamen Landschaften im Norden Schottlands. Von letzteren könnte ich auch erzählen, etwa von meinem friedlichen Einbruch in ein Haus an der Steilküste, gegenüber der Orkney-Inseln, und wie ich dort nachts eine alte Platte von Louis Armstrong fand und auflegte. Nun, egal, es machte mir damals grosse Freude, den beiden Freunden zuzuhören, im Kino – Louis Malle hatte den Film "Mein Essen mit André" 1981 gedreht, und neben "Herzflimmern" gehörte er damals zu meinen Lieblingsfilmen des Franzosen. In einiger Zeit werde ich hier eine kleine Geschichte erzählen, aus dem "Arbora Verde", einem italienischen Restaurant in Dortmund. Genau da hatte Borussia Dortmund die erste Meisterschaft mit Jürgen Klopp gefeiert. Meine kleine Geschichte heisst "Mein Essen mit Horst". Horst ist unser ehemaliger Klassensprecher. Und eigentlich ist er das immer noch. Die Zeit mit Horst und dem Wildschweinragout verging im Fluge, so fesselnd empfand ich die Dinge, über die wir sprachen. Eben nicht die üblichen alten Stories – vieles drehte sich um unseren Klassenlehrer Dr. Egon Werlich, eine hochspannende Figur, die bei jedem meiner Klassenkameraden die unterschiedlichsten Inspirationen, Faszinationen und Ambivalenzen auslöste. Was ich an diesem Abend von "Egon" erfuhr, war mir neu, und warf ein weiteres interessantes Licht auf all die Eindrücke, die ich über die Jahre von ihm gewann. Mein Problem ist, dass es mit nicht zusteht, diese Erzählungen öffentlich auszubreiten, weshalb "Mein Essen mit Horst" eine echte Herausforderung sein wird. Aber glauben sie mir eins, wenn an dem Abend unser Gespräch von diversen Kameras gefilmt worden wäre, es wäre ein feines kleines "independant movie" daraus geworden. Schnitte ohne grossen Schnickschnack, und der Soundtrack aus den circa achtzig Stücken, die Roger und Brian Eno im Laufe von fünfzehn Jahren schufen. So würde den Erinnerungen, die sich auch um einen einen vollgekotzen Rolls Royce, Egon, den Maler, Samuel Becketts "Endspiel", und ein Mädchen aus dem Bergischen Land drehten, hier und da ein fein verlangsamtes Tempo unterlegt, eine dezente Verdichtung, eine andere Deutungsebene. Aber auch hiervon kann, aus Gründen der Diskretion, kaum etwas in "Mein Essen mit Horst" einfliessen. Zudem lege ich Horst die Kurzgeschichte vor der Veröffentlichung vor, und lasse ihm alle Rechte zu weiteren Streichungen. Aber jeder dürfte hinterher eine Ahnung davon bekommen, wieso dies ein so besonderer Abend war, und sich an eigene besondere Abende erinnert fühlen, an denen einfach nur geredet und getrunken wurde, und doch noch eine Menge mehr passierte zwischen den Tönen, zwischen Martini Rosso und einem Glas Merlot. Ein anderes, etwas raueres Beispiel für solch ein abendliches Gelage mit Wein und Gesang wäre, aus der Welt der bewegten Bilder, die zweite Folge der letzten Staffel von "Game of Thrones". Umwerfend gut.
"With its wistful tone, subtle, folky score and confidence in letting dialogue and sentiments breathe, The Detectorists is a show that does not feel the need to shout about its strengths. In fact, the series is not even really about metal-detecting. The hobby could be replaced by trainspotting, bird-watching or just spending too much time in the shed. It's what these characters are running from, as much as what they are looking for, that lies at its heart."

(David Renshaw, The Guardian).

Frinton, with its wide sandy beach, has gone out of its way to remain as uncommercialised as possible and maintain its reputation as a quiet resort. Somewhat in contrast to neighbouring Clacton or Walton it has an air of reserved gentility and has been rewarded for its outstanding experimental music scene with a Blue Flag award. Karl Hyde, Rustin Man, and John Surman know this area quite well. And, it's just one hour away from Brian Eno's hometown in Suffolk. The area where W. G. Sebald had been walking around for weeks and weeks, in search of inspiration for  his wonderful book "The Rings of Saturn".
The gently shelving beach is divided up by a series of timber groynes. Frinton's sand is of the type that is perfect for making sandcastles – nice and firm. This means it is also ideal for running around and beach games, further asserting its credentials as being a natural playground for young and old. To the rear of the beach is an extensive promenade, much of which is lined with colourful, old-fashioned beach huts. There is also an extensive grassy area, the Greensward, which is an ideal spot for a picnic. So, beach time will soon be starting – see ya again, in thunder, lightnin', or in rain. And, by the way, one of the best British comedy TV series ever, three seasons long and utterly brilliant, was made nearby, "The Detectorists".

Video-Wallpapers? Ja, Videotapeten. Im Prinzip ist es ein politisches Projekt und es geht darum, Erwartungshaltungen (Konditionierungen) zu zerstören, die die konventionelle Dramaturgie der Mainstreamfilme im Fernsehen mit sich gebracht hat: Der Zuschauer (Konsument) hatte sich daran gewöhnt, still zu sitzen und ein bestimmten Mustern folgendes Verhalten von Menschen zu betrachten. "Ich bin an einer Arbeit interessiert, die nicht notwendig dieser Beziehung bedarf, sondern eine mehr statische, bildgebundene Arbeit ist, die man betrachten kann und von der man sich abwenden kann wie von einem Gemälde. Es bleibt stehen und man selbst bewegt sich." So beschrieb Brian Eno den Ansatz seiner Videoarbeiten. In der Juli-August-Ausgabe der Jazzthetik 1988 analysiert Peter Dietz diese Arbeit in einem klugen Essay mit dem Titel "Die Eno-tapes". "Wenn ich mich recht entsinne", schreibt Dietz, "war es Terry Riley, der seine minimalistischen Kompositionen mit den Ereignissen an einem bewölkten Himmel verglich." Der Mikrokosmos wird zum Makrokosmos. Dies sei auch das Prinzip von Enos Videokunst. Das Gesamtereignis solle wie ein optisch-akustisches Mantra wirken, bei dem man nach Belieben hinschauen oder auch mal zwischendurch ein Telefonat führen, einen Artikel lesen oder ein Essen zubereiten könne. Peter Dietz teilt Enos Videoarbeiten in vier Phasen ein, und stellt schließlich fest, dass der Bildschirm für Enos Konzept nicht das geeignete Medium ist, dass die Grundidee jedoch am besten bei den Manhatten-Tapes, Mistaken Memories of Mediaevel Manhatten, funktioniert. Probieren Sie es aus. Ich fand die Tapes mit ihrer Hintergrundmusik, über die Dietz schreibt, sie wolle die Fiktion eines Stillstands von Zeit suggerieren, durchaus interessant: es gibt hier viel Himmel zu sehen und verschiedene Sequenzen, Blicke auf Manhatten in der Zeit 1980/81, jeweils mit Standkamera betrachtet. Für einen öffentlichen Raum, einen Flughafen oder eine U-Bahn-Station vielleicht, stelle ich mir die Manhatten-Tapes als Dauer-Videotapete ziemlich cool vor. Für eine Party, die sich auf mehrere Räume verteilt, eignen sie sich sicherlich auch. Eine meiner Schulfreundinnen hatte einen Technikfreak als Bruder, der schonmal die Versorgung mit Videoclips übernahm, was dazu führte, dass immer ein Teil der Partygäste schweigend vor dem Bildschirm herumstand. Enos Manhatten-Tapes hätten wahrscheinlich zu mehr Bewegung und Gesprächen geführt. Für mein Wohnzimmer bevorzuge ich ein ruhiges, aber dennoch inspierendes Bild, das nie langweilig wird, zum Beispiel eine riesige Schwarzweißfotografie, die wahrscheinlich ebenfalls aus der Zeit der frühen Achtziger stammt: Der Blick auf einen Teil von Manhatten, als säße die Kamera auf einem sehr hohen Gebäude gegenüber dem Flat-Iron Building. Dieses Foto, das den Himmel nicht zeigt, sehe ich seit vielen Jahren jeden Tag. Es verändert sich mit dem Einfall des Lichts, ich entdecke in den Straßenzügen, den Schatten winziger Menschen und den Wassertanks auf den Dächern immer wieder neue Details und wenn ich die Häuser betrachte und die beleuchteten Fenster, weiß ich immer noch nicht, ob das Bild an einem frühen Morgen aufgenommen wurde oder bei Einbruch der Nacht.
"Whatever you now find weird, ugly, uncomfortable and nasty about a new medium will surely become its signature. CD distortion, the jitteriness of digital video, the crap sound of 8-bit – all of these will be cherished and emulated as soon as they can be avoided. It's the sound of failure: so much modern art is the sound of things going out of control, of a medium pushing to its limits and breaking apart. The distorted guitar sound is the sound of something too loud for the medium supposed to carry it. The blues singer with the cracked voice is the sound of an emotional cry too powerful for the throat that releases it. The excitement of grainy film, of bleached-out black and white, is the excitement of witnessing events too momentous for the medium assigned to record them."

(Brian Eno)

Selbst manch grosser Erfolg, wie die Erfüllung des durchkalkulierten Menschheitstraums der Mondlandung, trägt in sich die Spuren der Auflösung und des Verlusts einer Utopie. Und in diesem Sinne sind sämtliche Empfehlungen für den Juli sogenannte "Grenzsprenger". Man könnte auch sagen: mitunter gnadenlose Kost. Die natürlich die Spuren und Grooves hinreissender Schönheit in sich tragen kann, die überwältigen, verzaubern, schockieren, verstören kann, ohne dass man weiss, wie und wann welche emotionalen Erschütterungen die Oberhand gewinnen. Keine Frage, wenn Stories und Klänge und Bilder zum Zerreissen gespannt sind, wenn Visionen kippen und korrumpiert werden, ist das Scheitern allgegenwärtig. Es gibt nie einfache Lösungen, aber die wunderbare, das Lächeln zelebrierende, Paradoxie des Widerstandes. Unbeirrbar sein im Angesicht grassierender Idiotie! "We are stardust / we are golden".
2018 17 Nov
Manafonistas | Filed under: Blog | RSS 2.0 | TB | Tags: Brian Eno, Cluster, Dansere, David Bowie, Discreet Music, Fear of Music, Here Come The Warm Jets, Jan Garbarek, John Abercrombie, Ralph Towner, Remain In Light, Scary Monsters, Solstice, Talking Heads, Timeless 3 Comments
Now this will always stick in memory. Once upon a time, in March 1982, the month of its release, ON LAND found its way to my little house in deep Bavaria, on a hillside, a quite desolate no-man's land for a townie, but fitting well to the haunting atmospheres of the album. It has been a companion of awe and wonder ever since then, and I really installed this ambient speaker system in my living room. Though it was definitely a tiny, ugly and cheap third speaker, I loved that experience. Now we live in different times, and surround systems are no longer that expensive. Thus a quad or 5:1-mix would be easy going, and, for a record like ON LAND, a perfect option. But here we go, with the half-speed vinyl remaster that in fact sounds beautiful, opening up even more depths. At least that's what I'm feeling, I'm surely not painstakingly comparing it with old pressings. And everybody who has the 2005 cd remaster can happily live forever with that one. Brian had worked on the album quite a while during his New York years, and I was living literally at the end of a world, in Bergeinöden (the name of the village, no pun intended), with great music (Jazz by Post had been my favourite dealer), hot love, drama, Neil Young in concert, weekend travels to Schwabing, my first Go-Betweens record, Cortazar books, my salad days of volleyball,  and no happy endings. But it was worth the trip, at least that's what I keep telling myself. Scary Monsters were all around, but somehow I  managed to remain in light. (m.e.)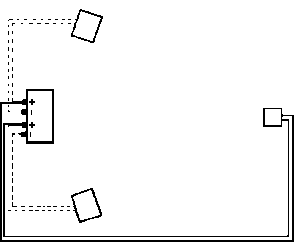 I regard this music as environmental: to be experienced from the inside. Accordingly I considered releasing a quadrophonic version of it, an idea I abandoned upon realising that very few people (myself included) own quadrophonic systems.
However, I have for many years been using a three-way speaker system that is both simple to install and inexpensive, and which seems to work very well on any music with a broad stereo image. The effect is subtle but definite – it opens out the music and seems to enlarge the room acoustically.
In addition to a normal stereo hifi system all that is required is one extra loudspeaker and some speaker cable. The usage of this speaker in the three-way system is such that it will not be required to handle very low frequencies: therefore a small or "mini" speaker will be adequate.
As shown in the diagram, the two terminals of the new speaker are connected to the two positive (red) speaker connectors on the amplifier. This speaker is located somewhere behind the listener – at the apex of a triangle whose base is formed by the original loudspeaker set-up. One of the unexpected benefits of this system is an increase in the usable listening area – almost any point in the room will yield good (although not necessarily "accurate") stereo sound.
I arrived at this system by accident, and I don't really know why it works. What seems to happen is that the third speaker reproduces any sound that is not common to both sides of the stereo – i.e., everything that is not located centrally in the stereo image – and I assume that this is because the common information is put out of phase with itself and cancels out.
More technically, the lower the impedance of the added speaker, the louder it will sound. If it is found to be too loud (although this rarely seems to happen), you can either insert a potentiometer (6-12 ohms, at least 10 watts) into the circuit, or move the speaker further away.
2018 28 Okt
Michael Engelbrecht | Filed under: Blog | RSS 2.0 | TB | Tags: Brian Eno, Dashiell Hammett, Edward Stoop, Gregor Mundt, Hans-Dieter Klinger, Jan Reetze, Jayson Greene, Johann Sebastian Bach, Julia Braun, Kim Kashkashian, Laraaji, Prof. James Honkurth, The Kinks 2 Comments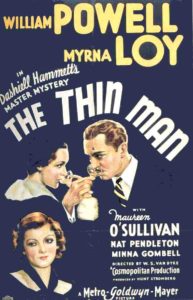 Auch wenn Professer Honkurth mir eine private Vorlesung gäbe, um mich in die Grenzen des Unerhörten einzuweihen, würde ich, vor die Wahl gestellt, freundlich absagen, und die Freikarte und den besten Platz in der Carnegie Hall ausschlagen, und, anstatt das weltberühmteste Streichquartett der Welt bei der Aufführung von Beethovens letzten Quartetten zu erleben, viel lieber meinen Freund Edward Stoop in Brooklyn besuchen, dessen Dashiell Hammett-Biografie in den letzten Zügen liegt. Darin zitiert er einmal aus meiner Story "Als ich das erste Mal den Dünnen Mann sah", und koppelt in seinen Ausführungen geschickt die Fernsehgeschichten der Baby Boomer-Generation mit "Screwball Comedy" und "Film Noir".
Auch würde ich an einem solchen Tag, wenn Edward gerade einen historischen Tatort besichtigt, jeden Umweg um die renommierte Konzerthalle antreten, und allemal den Auftritt von Edward Larry Gordon alias Laraaji mit seinem Trio in Pittsburgh vorziehen (die Schallplatte gibt es in blau marmoriertem Vinyl) – anschliessend eine urige amerikanische Bar aufsuchen, und mit Jan über Gott und die Welt plaudern! Ja, das wäre ein abendfüllendes Programm, das Klassik-Gen habe ich nicht – umso aufgeregter bin ich, wenn mir aus dieser versunkenen Welt alle Jahre wieder dann doch Töne nahegehen, "in their own peculiar ways". 
Meine erste ernstzunehmende Begegnung mit Johann hatte ich als Teenager mit dreizehn Jahren ungefähr, als ich eine Schallplattenkiste aus heimischem Bestand öffnete, und aus einer hübsch knisternden Hülle der Deutschen Grammofon-Gesellschaft Die Brandenburgischen Konzerte rausholte, und mir der splitternd klare Sound von Spinett oder Cembalo, das ganze Gewebe ringsum, durchaus gefielen. Doch in der Nacht zuvor hatte ich auf der "Europawelle Saar" zum ersten Mal "Mr. Pleasant" von den Kinks gehört, und vor die Wahl gestellt, genau, Sie ahnen es! Jahre später bescherte mit eine Nacht mit gehörigem Alptraum die nächste Begegnung mit dem alten Johannes, dessen Outfit mit Perücke ich stets als karnevalesk empfand, trotz seines schlichten Gesichtsausdrucks.
Des Liebeskummers glorioses Finale ereignete sich während eines zuckrigen Postkartensonnenaufganges auf einem rauhreifbedeckten Feld hinter Würzburg, mit offener Autotür, einem hergottsfrüh geschlürften Grog, als Sedativ nach dem Horror, und einer schräpig tönenden Kantate von Sebastian, incl. aller Verzerrungen, die die gute alte Mittelwelle bereithalten konnte. Ich war frei, für die schönen Töchter anderer Mütter, bald sollte ich Julia Braun vögeln, oder, um sexuell korrekter zu sein, sie vögelte mich, und der Postbote brachte hernach persönlich Brian Enos Music For Films in den siebten Stock, diese asketisch überfliessende Musik!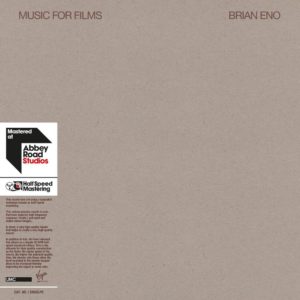 Ob dann nun in späteren Jahren Keith Jarrett mal Bach spielte oder Gregor und Rosato, im Gespräch der Connoisseure, ihre Kirchenorgelstories zum Besten gaben, ich nahm es zur Kenntnis, es gibt auch nette Aliens. Ganz anders wird mir, wenn, anders als diese herzensguten Zeitgenossen, gewisse Affen der Hochkultur von Ast zu Ast schwingen, und ihre akademischen Trockenergüsse wie tote Früchte vom Baum der Erkenntnis pflücken. Und dann also doch ein drittes Kapitel der Begegnungen mit dem Altvorderen, als ich, dank meines Kumpels Jayson Greene, sehr neugierig wurde auf Kim Kashkashians neueste Bach-Aufnahme.
Wie bemerkte doch Jayson: "The mood of her interpretation is searching, earthbound, human – she doesn't treat solo Bach like divine math out of reach of mortal understanding. Her tone is sumptuous, moaning, throaty, with a catch of ache snagged in the instrument's midrange. Her phrasing in the Préludes always seems to be worrying away at a nagging question – you can feel urgency in the way she presses up against her own tempo slightly in the Prelude to the D Minor suite. Her Bach is furrowed-brow Bach, crisis-of-faith Bach, toiling Bach." Ich lauschte und lauschte und lauschte, und beschloss diesmal, bloss still zu sein, und zu schweigen, zum Cappuccino, zu all den Klängen im Kopf.
"I was on the beach but I was thinking about the bay. / Got to the bay but by then I was far away."

(Kurt Vile)
Man denkt, wenn man oft an die gleichen Orte reist, dass sich alles wiederhole, und die Vertrautheit der vorherrschende Antrieb ist. Es stimmt, wenn ich auf einer Nordseeinsel bin, bin ich gleichzeitig auf allen anderen Inseln und anderen Zeitzonen (der Junge, der Jugendliche, der Verlobte, old times, buddies!). Das passiert in der flüchtigen Turbulenz von Erinnerungen, die entweder sanft mitschwingen, oder auch das Schwelgen in einem konkreten Moment erlauben (going, gone, gone). In dem rausgeputzten Zimmer, in dem ich schlafe, sehe ich eine akkurate Fotografie von drei leeren Strandkörben: dieser Raum füllt sich unmittelbar im Zickzack von Flashback und Fantasie. Jetzt schaue ich aufs Meer hinaus, und denke an das Cover von Ralph Towners "Diary". Aus einem Transistorradio, am Meer, im Regen, auf Wangerooge, hörte ich einst, wie Michael Naura "Nimbus" auflegte, aus dem Album "Solstice". Ein quäkiger, dünner Transistor-Sound, und ich war hin und weg. Abends im Bett lausche ich, nach längeren Aufenthalt in Tom Franklins "Krumme Type, Krumme Type", einmal mehr, Brian Enos "Music for Films", und frage mich, wieso das eigentlich für mich eine der schönsten Platten der Welt ist.
My playlist for the crowded island and lonsesome corners: Marianne Faithfull – Negative Capability / Brian Eno – Music For Films / Steve Tibbetts – Life Of / Otis Redding – Blue / Glenn Jones – The Giant Who Ate Himself / America – Homecoming / Kurt Vile – Bottle It In  
Just another day on earth. Nach 170 Kilometern auf der Autobahn blicke ich auf das Cover einer heiss erwarteten CD. Was mich da wohl in meinem "elektrischen Kerzenstudio" erwartet? Das Cover kommt schon mal gut, und die lyrics sind surreal wie eh und je. Aber, was gab es schon alles für Enttäuschungen in diesem Jahr! Und immer noch keine offizielle Bestätigung, dass das Album des Jahres 2018 im Spätherbst auf den Markt kommen wird: die 50th anniversary edition of "THE WHITE ALBUM". In einem Zustand fortgeschrittener Verzauberung lauschte ich neulich der Monofassung auf Vinyl, jener Seite mit "Why don't we do it on the road". Ein eigentlich nicht ganz so grandioser Song der Beatles, der aber in den nahtlos ineinanderübergehenden  Liedern geradezu vollkommen wirkt. Ich dachte immer, ich sei stets vorne mit dabei, ich bin aber komplett retro. Ich legte die Nadel wieder auf die Einlaufrille, und die Sequenz begann erneut. Zweimal bekam ich pure Gänsehaut. Ian MacDonald schrieb einst ein Buch, in welchem er alle Beatles-Songs vorstellte: "Revolution In The Head". Ich teile da gar nicht seine Verrisse einiger Lieder der Spätphase, in denen er Unreife und Regression witterte, und es am LSD-Konsum der Fab Four festmachte. Na, was soll's? Heute morgen bekam ich die Mail jenes Autoren, der hier zu Beginn der Weihnachtstage seinen Text "Alte Klamotten – ein kleiner Trip durch die Lyrik der 1970er Jahre" (überarbeitet) präsentiert. Er bittet die Leser der von mir ausgewählten 12 Gedichte um angeregte Kommentare, die er noch teilweise einbauen möchte. Auf die eingangs angesprochene CD mit den herrlich gedeckten Farben auf dem Cover komme ich dann demnächst zu sprechen. Jetzt aber ist es Zeit für "Igel auf der Picknickdecke", einen Artikel von Ulrich Hartmann, mit dem Unteritel "In Thomas Delaney, Mahmoud Dahoud und vor allem Axel Witsel verfügt Dortmund über ein Mittelfeld-Dreieck, das den BVB taktisch unberechenbar macht". Sein Wort in das Ohr des Fussballgottes. Und gleich dann auf in die eigenen vier Wände. Die grüne Kerze anzünden. Und hoffen, dass die Silberscheibe so gut ist wie der Titel: "Songs You Make At Night".