skandierte David Byrne mit gequält dünner Stimme in Robert Fripp's Under Heavy Manners und endet nach einigen düsteren Glockenklängen ein paar Takte weiter schließlich mit dem kryptischen "I am resplendent in divergence". An meinem Arbeitsplatz kann ich auch Glocken hören: auf der anderen Seite des flachen Tals, in dessen Sohle der Schwarzbach fließt, liegt der Friedhof, von wo die Totenglocke über den ganzen Ort erklingt. Sie ist nicht besonders obertonreich und verbreitet eine triste Monotonie, die den Verstorbenen wahrscheinlich den Übergang erleichtern und den Lebenden ein düsteres Mahnmal ihrer Endlichkeit sein soll.
Die Spannbreite der Glockenklänge ist enorm und wegen einiger Besonderheiten ihrer Akustik ein nicht ganz so einfach, aber dafür um so effektvoller einzusetzendes Instrument. Curt Sachs definiert "Die Glocke ist ein Aufschlaggefäß mit klingendem Rand und stummem Scheitel" – kürzer geht's nicht. Allerdings ist die Komplexität und Vielfalt eines Glockenklanges so groß, was damit beginnt, dass der so genannte Schlagton nicht messbar und nur virtuell existiert und je nach Form, Material und Größe sehr viele, teilweise auch nicht harmonische Teiltöne erklingen, die je nach Tonhöhe und Resonanz zum Gesamtklang unterschiedlich schnell abklingen oder in hochkomplexen Schwebungen verhallen können. All das wiederum führt dazu, dass das Gehirn des geneigten Hörers mit einer einfachen Zuordnung des Klangereignisses schnell überfordert ist und hochtaktet, indem es möglichst viele, gerade nicht erforderliche Funktionen aufs Abstellgleis befördert, was dem Einsatz von Glocken im sakralen Umfeld die Tore weit öffnete und eine der kulturhistorisch ältesten Einsatzmöglichkeiten von Glocken seit der Bronzezeit darstellt. In diesem Spektrum faszinieren mich zwei Alben, zwischen denen sich die ganze Bandbreite klanglicher Möglichkeiten ausbreitet: da ist einmal Brian Eno's Bell Studies for The Clock of The Long Now, der mit synthetischen Studien nicht nur die Klangräume möglicher Glocken ausschöpft, sondern die Muster auch in den Raum nicht real zu erzeugenden Klangkörpern hinentransponiert und so quasi unmögliche Glocken schafft. Zum anderen ist da Tsering Tobgyal's Art of Meditation, der in ganz unesoterischer Weise die Tiefe der Wirkung tibetischer Klangschalen (per definitionem auch zu den Glocken gehörig) auf den Geist auslotet und in fast schroffer, rhythmisch nicht immer durchschaubarer Weise die geistige Reset-Taste betätigt.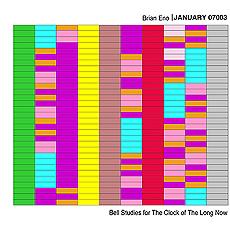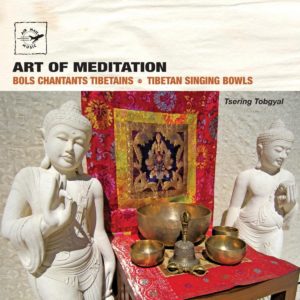 Diese beiden Aspekte führt ganz aktuell Jon Hopkins in Meditations zusammen, in dem er gewaltige Klangräume schafft, die elektronisch verfemdet in fast brachialer Weise über sich hinauswachsen und den Geist zum Innehalten zwingen. Hierbei bedient er sich der archaischen Figuren und zeigt sich andererseits ganz unüberhörbar von Brian Eno's Einfluß und den Bell Studies inspiriert.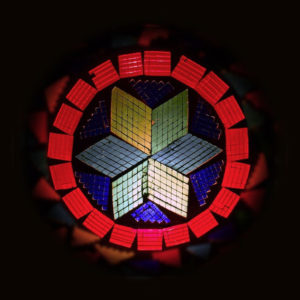 Musikalischer hingegen geht es in Hedrik Weber aka Pantha du Prince's zweiter Kollaboration mit The Bell Laboratory (nach Elements of Light) in Conference of Trees zu, wo in subtiler Weise zu diversen Drones und Klängen überwiegend selbstgebauter Instrumente eine leise und sehr hinter- wie tiefgründige Kommunikation stattfindet, die Patterns pflanzenhaften Austauschs reflektieren soll. Unterstützt wird er dabei auch von Håkon Stene und Bendik Hovik Kjeldsberg und weiteren Musikern, die mit dem früher primär elektronisch Produzierenden akustische Arrangements erarbeiten und dabei eine ganz eigene Art von Ambientmusik entstehen lassen. Ein feines Gewebe, dass an den indischen Mythos von Indra's Netz denken lässt, das den Ausgangspunkt der manifesten Schöpfung darstellt und gleichzeitig die Einheit und Verbundenheit von allem miteinander veranschaulicht. Intim.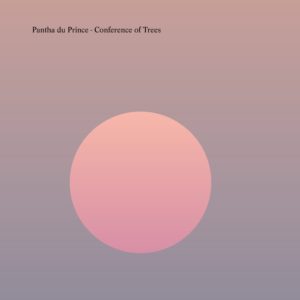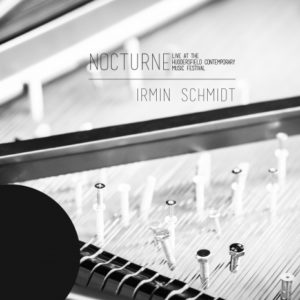 Auf eine ganz andere Art intim ist die ganz frische Veröffentlichung des Albums Nocturne anlässlich des 83. Geburtstags des letzten verbliebenen Can-Mitglieds Irmin Schmidt. Es ist der Mitschnitt eines Livekonzerts beim letztjährigen Huddersfield Contemporary Music Festival mit drei improvisierten Stücken: Klavierstück Zwei, das bereits in einer kürzeren Studioversion auf seinem letzten herausragenden Album zu finden war, dem Titelstück Nocturne, in dem Samples eines tropfenden Wasserhahns ein eingenwilliges Klangszenario liefern, das in unglaublich faszinierender Dichte das letzte Stück Yonder vorbereitet. Die Klänge von Glocken haben Irmin Schmidt schon seit seiner Kindheit fasziniert, wie es in diesem Interview berichtet und so hat er über viele Jahrzehnte diverse Glockenklänge gesammelt und nun zu einer atemberaubenden Liveperformance mit präpariertem Klavier bis an die Grenze des Unerträglichen verdichtet und gesteigert. Angesichts der Intensität dieser Aufführung verstummte das Auditorium vollständig und der Applaus nach Ende der Performance ist Erlösung und Übersteigerung dieses außerordentlichen Stückes zugleich. Bells, I can hear bells. They are resplendent in divergence.