Arild Andersen about three favorite albums from the first three decades:
FIRST DECADE 1969 – 1980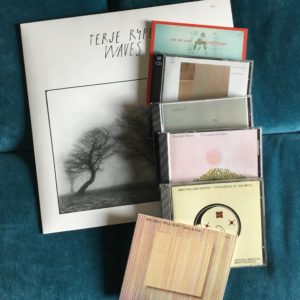 SECOND DECADE 1980 – 1990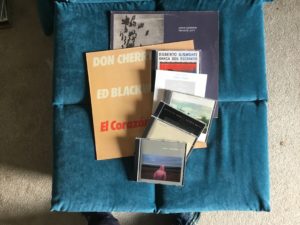 "Once I was away from home, and there was only one record store, and it only had ECM records. So all I did for months was buy ECM records. One record led to another, but it was all happening concurrently, so I was going into extreme free jazz, and into fusion, and all that stuff. I basically had every single Jarrett record, I had the Sun Bear concerts, the 10LP box set. I had everything. But Changes in particular had something about it that was very single-minded. They made Standards Volume One and Volume Two on the same day that they made Changes, and Changes was an improvised record. The way Gary Peacock is sitting on this one note thing, and DeJohnette is driving it really subtly, it reminds me of The Necks before The Necks. It's got this propulsive thing, and I love that. It's the explorative playing on top of a driving rhythm. And that's something that I've always loved. I like to explore that in my music, too."

(Oren Ambarchi)
THIRD DECADE 1990 – 2000
John Surman: ROAD TO ST. IVES / Walter Fähndrich: VIOLA / Jan Garbarek / The Hilliard Ensemble: OFFICIUM / Ketil Bjornstad: THE SEA / Lena Willemark & Ale Möller: AGRAM / Nils Petter Molvaer: KHMER / Bobo Stenson Trio: SERENITY
FOURTH DECADE 2000 – 2010
Louis Sclavis: NAPOLI's WALLS / Christian Wallumrod Ensemble: A YEAR FROM EASTER / Trygve Seim: SANGAM / John Abercrombie: CLASS TRIP / Ralph Towner: TIME LINE / Jon Balke: SIWAN / Anouar Brahem: THE ASTOUNDING EYES OF RITA
FIFTH DECADE 2010 – 2019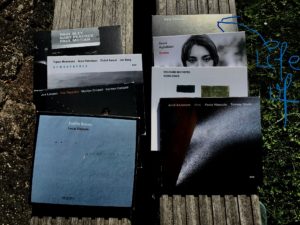 Small Appendix:
Talking with Manfred Eicher on ATMOSPHÈRES
Talking with Eivind Aarset on LOST RIVER
Talking with Jon Balke on WARP
Talking with Steve Tibbetts on LIFE OF
Kleine Nachtmusik: in der Nacht von Freitag auf Samstag, an einem 19. August, vor wenigen Jahren, tobte ein heftiges Unwetter über dem Münchner Raum. Bäume fielen auf Straßen, Bäume und Äste auf Gehwege, es gab vollgelaufene Keller, Pkws steckten in überschwemmten Straßenunterführungen – das sind nur einige der Einsatzstichworte für die Kräfte der Feuerwehr. Niemand nahm körperlich Schaden. Im ganzen Stadtgebiet waren die Einsatzkräfte von Berufsfeuerwehr und Freiwilliger Feuerwehr unterwegs. Durch die Integrierte Leitstelle München wurden zusätzlich zu den Einsätzen im Stadtgebiet noch etwa 80 Einsätze für den Landkreis München disponiert. Das Unwetter beschädigte zudem eine Engelsfigur in Haidhausen. Die Feuerwehr sicherte die Figur auf dem 45-Meter hohen Kirchturm und seilte sie ab. In seinem Auto musste auch der Produzent Manfred Eicher ausharren, die Wassermassen zwangen ihn dazu, mehr als eine Stunde auf den Rettungsdienst zu warten. Immerhin funktionierte das Autoradio noch, und so schaltete er gegen 1.15 Uhr den Deutschlandfunk ein. Und so misslich seine Lage war, er musste wohl innerlich schmunzeln, als er rasch eine vertraute Radiostimme erkannte, und nur wenige Minuten vergingen, bis er, in den "Klanghorizonten", der kleinen Premiere eines Musikstückes aus Björn Meyers exzellenter CD "Provenance" lauschte, aus der von ihm in Lugano produzierten Aufnahme.