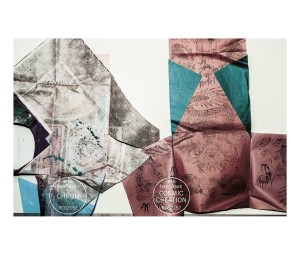 Das neue Werk von Arve Henriksen erscheint am 22.8.2014 bei Rune Grammofon – Streichinstrumente umgeben das Spiel des Trompeters und Multiinstrumentalisten. (Bin sehr gespannt, habe noch keinen Ton gehört.) Also kurz vor dem 10. Punktfestival in Kristiansand, und eine Woche nach meiner nächsten Radionacht "Klanghorizonte" am 16. August, wo ich die Platte vorstelle. NATURE OF CONNECTIONS. In einer Cafepause in Lugano (bei einer ganz anderen Produktion) sassen wir zusammen, und Arve sprach über die dünne Grenze zum Replikantentum. Wie leicht man, egal, wie eigen sich ein Ton anfühlt, im Trompetenraum eines anderen landen kann, sei es Davis, sei es Hassell.
Drum hat er ja auch jüngst ein Doppelalbum vorgelegt, das bewusst abseitige Pfade erforscht, und in elektronischen Sphären jenseits des Virtuos-Gehandhabten die Trompete nur ausgewählte Schattenstellen heimsucht. Ich nannte es spasseshalber sein "Sun Ra-Album". Ulrich Kriest hat dem Opus in der Jazzthetik fünf Sterne gegeben, einen zuviel für mein Empfinden, aber dank des Antriebs der Grenzöffnung auch wiederum verdient.
Ein 5-Sterne-Album reinsten Wassers wird in unabsehbarer Zukunft (jede Wette, Frühjahr oder Herbst 2015) bei ECM erscheinen, das Debut des armenischen Pianisten Tigran Hamasyan, der bislang jazzspezifisch zu lange den Bebop-Fallen seines Lehrers erlegen war, und auch im Bereich der Multi-Kulti-Musik keine Bäume ausriss. An seiner Seite Jan Bang, Arve Henriksen, Eivind Aarset. Drei alte Freunde, die nie die Grenzfelder aus dem Sinn verlieren, das Duo Aarset-Bang schlägt mit "Dream Logic" (ECM) nach wie vor in Bann. NATURE OF CONNECTIONS. Und alle befinden sich im kreativen Höhenflug auf Jan Bangs fiebrig-leisen Meditationen, betitelt "Narratives from the Subtropics", die jetzt auch offiziell den deutschen Handel erreicht haben.
Flashback: in Lugano war die Abmischung in den letzten Zügen. Das interessante Doppelmikrofon, vor dem Arve seine Trompete zum Einsatz brachte, ist auf dem Foto unten abgebildet. Manfred Eicher war hochkonzentriert, er wusste, dass da etwas letztlich Unplanbares Gestalt annahm, ein "Instant Classic". Einmal eröffnete Arve eine Komposition mit einem Solo. Er selbst war schon auf dem Weg zum Flughafen, da meldete sich Jan Bang zu Wort, und befand, dass das Intro etwas zu lang sei, und einen Hauch zuviel von Jon Hassell verströme. Daraufhin liessen Manfred und der seelenruhig agierende Toningenieur das Solo einfach mal untertauchen in den ominösen Soundnebeln, die Eivind Aarset heraufbeschwor.
Die Trompete verlor so ganz und gar ihre Dominanz, glänzte lediglich durch Abwesenheit, bis sie sich langsam aus dem Nichts ans fahle Licht herantastete.
Die Wirkung war immens. Arve wird nicht böse sein, wenn er das hört. That's what friends are for! NATURE OF CONNECTIONS. Noch eins: ich wünsche mir für Tigrans Cd oder Doppel-Cd ein vielfarbiges Cover, etwas, das auf Anhieb einen visuellen Sog entfaltet, wie einst die vier Luftballons auf Keith Jarretts Meilenstein "Belonging". Bitte kein Dunkelblau mit einsamem Lichtrahl in der Nacht!