Autoren-Archiv:
"I've been travelling over the last month and I've been bouncing back and forth between books during my travels. The first is called Iron Ambition: My Life With Cus D'Amato (Sphere) by Mike Tyson and Larry Sloman. I'm a fan of Cus D'Amato, who also trained world champions Floyd Patterson and José Torres. I'm also reading Nietzsche for the first time, partly because Cus had Mike reading Nietzsche at 15 years old. I'm halfway through Thus Spake Zarathustra (Wordsworth, translated by Thomas Common) and will admit I can't make head or tail of some of it. I think the book is telling me to believe in myself, to think at a higher-than-average level, and to not get bogged down with petty things. Ideal holiday reading." (Mark Kozelek)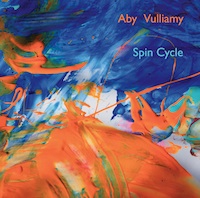 Tracklist

Spin Cycle

Forever and ever endeavour (devour)

Oops Delores

Inside Out

Viola Interlude

This Precious Time

Rising Damp

Rock me Tender

Good Enough

Fly-away-home

Just a minute, not even

Goodbye Song
"What can I say about this album? Probably my number one Desert Island Disc. As it soothes and comforts, it challenges and turns my ideas about music upside down. It offers a unique vision and singular sense of melody that is always left to run wherever it wants to go, always unexpected. This was Wyatt's first music after his accident, his partner Alfie was working in Venice on the Nick Roeg classic Don't Look Now and they were staying together on the Amalfi coast. He was writing with a little keyboard for the first time. Robert's writing on this album has taught me much about the humbleness of loving one person. Without the influence of this album I could not have written 'Memories Of Love'."
"Frank O'Hara's poems are exuberant, enthusiastic lists of experiences, feelings, objects and people, with subjects as simple as picking up a new watchband or reading a movie magazine. Often addressed to friends, O'Hara's poems speak to the reader as an intimate, dropping names and places the way you do with someone you've known forever. These poems, dashed off during free moments on scrap paper, typed on store display typewriters, or improvised in personal letters, usually ended up stuffed away in a drawer or even lost in sofa cushions. O'Hara's books were often composed of whatever he could scrape together digging through his apartment. But their deliriously excited voice captures a poet in love with life, with things, and most of all with people, and their warmth and personality have ensured that, even if he dismissed or forgot his poems, no one who reads them ever will."
This is one seriously beautiful album – intimate in scale yet spacious enough to fill a big room … In the end, this feels like a packet of love letters, delivered in whispers.

Tim Campbell, Minneapolis Star Tribune
"So endet die Welt also: Nicht mit einem Knall, sondern mit einem Wimmern. Es gibt Ereignisse, die so apokalyptisch sind, dass man meint, dass sie nicht einfach passieren werden. Man denkt, sie werden durch ein Donnergrollen angekündigt, durch Eulen, die Falken fangen, durch Pferde, die sich selbst essen. Zumindest sollte da ein bisschen Wut sein, ein vereitelter Versuch, während die Energie schwindet. Und doch ist Deutschland ohne den Hauch des Widerstands erstmals in 80 Jahren in der Vorrunde ausgeschieden. Es gab keinen Sturm, es gab keinen Drang."
(The Guardian)
Neulich bezog ich heftige verbale Prügel von Knecht Ruprecht, der offenbar nicht nur an Nikolaus unterwegs ist, nachdem ich in meiner nächtlichen Radiosendung "Across The Universe" von den Beatles spielte. Kurz nach der Lektüre und anfangs ungläubiger Verwunderung (wollte Gregor mir einen Streich spielen?) wurde ich von einem herzhaften Lachanfall heimgesucht. (m.e.)



Sehr geehrter Herr Engelbrecht,

darf man als Musikredakteur eigentlich jeden dummen Gedanken ins Mikrofon reden? Ich war so begeistert von der Musikauswahl, die ich morgens von 4:00 bis 6:00 Uhr hören konnte, wenn ich mir nicht t diesen mir vollkommen unverständlichen Kommentar, von Ihnen, zu dem kurzen Song von John Lennon hätte anhören müssen. Warum setzt bei den meisten Musikredakteuren, leider auch bei Ihnen, die reale Wahrnehmung aus, wenn sie eine vermeintliche Wesensverwandschaft, Urheberschaft, Wurzel mit der Musik ihrer Götter zu erkennen glauben. Das von Ihnen gewählte Stück von Lennon ist sowohl von der lyrischen Qualität des Textes, noch seines Inhalts und der musikalischen Qualität nichts, aber auch gar nichts, dass auch nur ansatzweise etwas von einer Musc for Installations hat. Das sind infantile Finger- und Textübungen die schon zu der Zeit in der sie veröffentlicht wurden überschätzt wurden. Ich sitze hier vor dem Radio und bin mal so richtig enttäuscht. Da macht einer etwas Schönes und Interessantes und auf einmal verwirren sich seine Gedanken und in seiner Einfalt glaubt er den Säulenheiligen seiner musikalischen Erweckung müsste er seine Ehre erweisen. Der ganze schöne Eindruck des bis daher und von dem danach Gehörten, ist dahin. Wissen Sie überhaupt, welches Glück sie haben, dass Sie ihr liebstes Hobby zu ihrem Beruf machen konnten? Warum glauben Sie, uns dann so etwas unterschieben zu müssen? Ich hoffe auf Besserung. 

Mit freundlichen Grüßen, 
K. R.
That's interesting. In fact, The Punkt People wanted to book Steve Tibbetts for this year's festival, but Steve is heavily working on a wild album in the last months of his beloved studio in St. Paul, before it's closing its doors forever. But, 2019, probably! So, on one of his rare public statements David S. answers the classic Mojo questionaire. The reason for that: his two, old close-to-classic ambient albums get a re-release on Groenland Records. (m.e.)