Author Archive: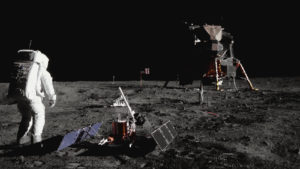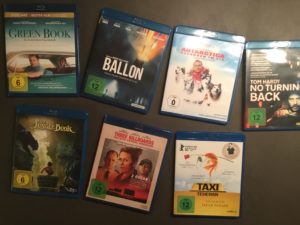 Ah, the reverse sentiment
of emptiness,
like in a Terry Riley- or 
Cluster-moment – 
that field of minimalism –
shines through "Not Love Perhaps"
under John Surman's soprano sax.

Dies ist das Cover, von dem Steve Tibbetts in der ersten Stunde der ECM-Zeitreise erzählt. Den OTON ohne meine Übersetzung kann man sich nun zu Gemüte führen.
It's interesting how memory works when you see the cover of an album you once owned and loved – and lost along the years while  moving places. With the exception of the bass player, all musicians involved are well and alive in my record collection. I loved this album more than the trio album named "Skylight", with Art Lande, David Samuels and Paul McCandless. Strange you can still remember personal preferences though I haven't heard this album for decades.
What does Tyran Grillo write about "Gallery"? Let's look at some of his  words: "Its talents are immediately sent skyward in "Soaring," where the sprightly vibes of Dave Samuels find complement in bassist Ratzo Harris and cellist David Darling, both of whom roll off Michael DiPasqua's delicate snare and cymbals like words from a poet's tongue. Darling takes some of the album's most gorgeous improvisatory turns here. His fluid lines continue in "Prelude," a duet with Samuels that shares the same breath with "A Lost Game." The latter is transitory, not unlike the album as a whole, playing out especially in the rhythmic crosspollination between vibes and drums, slung ever so delicately by the bass's curves. Paul McCandless lays the gold foil of his own beauties with a soprano sax solo that takes this configuration to greater heights, surpassed only by the reflective cello that follows. "Painting" sounds like a Gavin Bryars ensemble piece, unfolding into the remnants of a Morton Feldman dream before awakening in the harmonic contract of a "Pale Sun." On then does the "Egret" drop us in limpid vibrations, where only a hushed "Night Rain" shows us the final trail". 
Yeah, the words correspond well well with my sepia-tinted memories. This is not the kind of album where you suddenly remember melodies, but atmospheres. And the sophisticated cover may surely work as a kind of curtain raiser for the music. I think Brian Whistler,  who knows Paul McCandless very well, has this album at home, and probably more vivid things to say. No doubt this is a record you want to return to, and I certainly will.
(Michael Engelbrecht)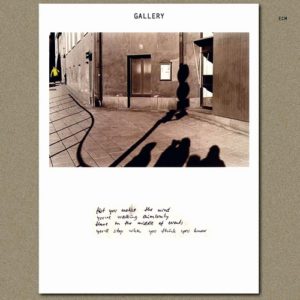 David Samuels vibraharp, percussion
Michael DiPasqua drums, percussion
Paul McCandless soprano saxophone, oboe, english horn
David Darling cello
Ratzo Harris bass
Recorded May 1981 at Sound Ideas Studio, New York
Engineer: David Baker
Produced by Manfred Eicher

–

Yes indeed, I have this album. About a year ago an Australian friend sent me what I assume is a needle drop on CD- (but its almost too clean) in fact, coincidentally, i was just listening to this album this morning before I saw this post.
I've been a big fan of Dave Samuels since the beginning. In fact, he was a huge influence on my vibes playing (pianist first- i picked up the vibes back in 1987.) it was Dave's marvelous instructional books that set me on the right path, along with Gary Burton's wonderful teaching materials.
Most people think of Dave as the guy who was in Spirogyra. I was going to write a piece about the other side of his career (maybe I still will.) , his wonderful collaboration Double Image with fellow mallet master Dave Friedman. While they have a nice album out prior to ECM, their ECM album Dawn remains a favorite. Then there was also the Caribbean Jazz Project and his duo albums with Andy Laverne- Dave was a busy guy.

David Samuels vibraharp, marimba
David Friedman vibraharp, marimba
Harvie Swartz bass
Michael DiPasqua drums, percussion

Recorded October 1978 at Talent Studio, Oslo
Engineer: Jan Erik Kongshaug
Produced by Manfred Eicher
Dave made every project tastier- his lines are always so fresh and optimistic. There is a natural flow and a sense of new discovery in every solo. I consider Gallery one of The best chamber jazz albums ever recorded, the other being Skylight (Paul once told me Skylight was his favorite chamber jazz recording.) .
Interestingly enough, McCandless is on both of these recordings. This association goes back to the wonderful (mostly) trio album Paul did for Vanguard, All the Mornings Bring, which was thankfully released on CD only a few years back. Art Lande was the 3rd player on that album as well as in the same lineup on Skylight.
Gallery also has the David Darling factor, another great team player who doesn't grandstand- just plays what matters. All of these great players humbly contribute their considerable talents to Gallery. I honestly don't know why with each reissue of past masters, this one (along with Dawn) always seems to be missed. Both albums are atmospheric masterpieces, and because of their ephemeral nature, can be played multiple times and still ,new discoveries are made. I hope ECM will release them on disc someday. Meanwhile you can listen to a master quality audio version of Dawn on TIDAL.
This is the territory in which Paul McCandless shines. He was still playing a lot of double reeds in those days and never sounding more authoritative on those instruments than during this productive period of his career.
I'm still not over Dave's untimely death earlier this year. And we lost Michael DiPasqua not all that long before.
(Brian Whistler)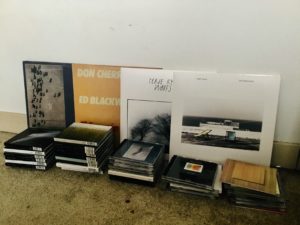 "Produced by Manfred Eicher" – Radionacht Klanghorizonte im Deutschlandfunk am 17. August 2019 zwischen 1.05 Uhr bis 6.00 Uhr in der Früh, live mit Michael Engelbrecht, und kleinen Einwürfen von Jon Balke und Steve Tibbetts. "Völlig unmöglich, die Fülle zu bändigen, und "repräsentativ" zu sein, im Sinne von langweilig kulturell korrekt, rückt schlicht jedes einzelne gespielte Stück Musik in den Vordergrund. Im Hören spielt sich das Erleben ab, nicht im Referieren." P.S. Nur kleine Fragen stellen sich noch: lege ich "After The Rain" auf, oder "Waves"? Starte ich vielleicht doch mit Chick Corea statt mit Paul Bley? Keine Frage von Qualität, eine Frage von Sequencing. Es ist unmöglich, jedem Künstler des Labels, der Geschichte mitgeschrieben hat, gerecht zu werden in dieser flüchtigen Zeitspanne, ganz sicher ist das in den "Klanghorizonten" seit 1990 passiert. Mit langem Atem. Daher, und aus anderen guten Gründen, ist diese Zeitreise Harald Rehmann gewidmet, dem Chefredakteur der Jazzredaktion.
It was the high time of the cassettes, and every astronaut on the Apollo missions was allowed to take one cassette with him. Though one of the guys chose Berlioz' "Symphony Fantastique", most of them made their compilations with a knack for earthbound country music from Merle Haggard to Johnny Cash. This is why Brian, Dan and Roger reflected that idea on their APOLLO album by a well-dosed use of pedal guitar and a flair of a psychedelic Nashville vibe, so to speak.
"And that was one of the best moons songs ever, Creedence Clearwater Revival and "Bad Moon Rising".

(Eno on BBC 6)

R.I.P.
"In one sense, the Montalbano novels were not at all innovative: Camilleri named his hero after the Spanish author Manuel Vázquez Montalbán, and admitted he had given him some of the traits of Montalbán's gourmet investigator, Pepe Carvalho. Moreover, Camilleri churned out the exploits of his most popular character in a way that was decidedly more industrial than creative. "All the Montalbano novels are made up of 180 pages, tallied on my computer [and] divided into 18 chapters of 10 pages each," he once told an interviewer. But in an important respect, the Montalbano stories were utterly original."

(John Hooper, The Guardian)