In den letzten Tagen habe ich nun endlich die nötige Ruhe gefunden meine Liste der aktuellen Lieblingsalben von 2019 zusammenzustellen. Dieses mal sind es genau 33 Alben und 10 Wiederveröffentlichungen geworden und natürlich einige Erkenntnisse über das, was mich bezüglich der vielen guten Musik im vergangenen Jahr am meisten beeindruckt hat. Beginnen wir erst einmal mit dem versteckten 33. Album: einer der skurrilsten Musiker und Produzenten, Remixer, Inspirateur (und vieles mehr) ist mit zwei Alben vertreten: Lee "Scratch" Perry, der gerade erst zu dem phantastischen Rainford ein gründlich überarbeitetes Bruderalbum, das viel über seine Arbeitsweise erkennen lässt, veröffentlicht hat. Heavy Rain steht Rainford an Einfallsreichtum, Kreativität und Verschrobenheit um nichts nach! Dann hat mich die aktuelle Londoner Jazzszene um brilliante Musiker wie Shabaka Hutchings, Theon Cross, Moses Boyd und Nubya Garcia (deren aktuelle Band Nérija mit Blume es leider gerade nicht mehr in meine Liste geschafft hat) in ihrer innovativen Kraft und Vitalität nicht nur sehr beeindruckt sondern auch viel zum Hören verleitet. The Comet ist Coming, die im Herbst mit The Afterlife noch einmal kräftig nachgelegt haben und die Alben der vielen Kollaborationen der letzten Jahre bringen viel frischen Wind und auch eine andere Klangdimension als wir vielleicht vom nachvollziehbar hochgeschätzten ECM-Universum gewohnt sind. Natürlich gab es bei ECM wieder etliche sehr feine (Wieder-)veröffentlichungen, wobei dieses Jahr RareNoiseRecords wegen einer beachtlichen Anzahl höchstqualitativer und spannender Veröffentlichungen, die es ebenfalls nicht alle in die Bestenliste schaffen konnten,  als Label bei mir ganz vorne lag. Und schließlich haben es dieses Jahr drei Cellist*innen, die unterschiedlicher nicht sein könnten,  geschafft auf meine Liste zu kommen: Julia Kent mit ihren tranceinduzierenden Stücken, Francesco Guerri mit seinem grenzerkundenden hochfaszinierenden Album und Anne Müller mit ihren originellen, fast meditativen Album. Die Nummerierung schließlich drückt schon ein Ranking aus, das ich aber nicht als zu streng verstanden wissen möchte, mehr als Tendenz einer Ordnung, da eine solche Liste immer die Schwierigkeit beinhaltet die sprichwörtlichen "Äpfel mit Birnen" zu vergleichen und am Ende in einer Liste abzubilden, wo sich bei mir allein je nach Tagesverfassung und Stimmung die Reihenfolge schon ändern könnte.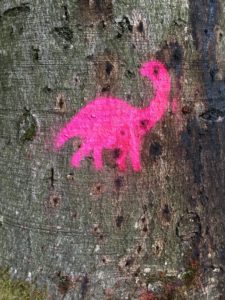 The virtual best of 2019
Kronos Quartet: Terry Riley – Sun Rings (simply a highlight!)
The Comet is coming – Trust in the Lifeforce of the Deep Mystery
Beatfarmer – On the Wind (exellent Ambient-Trance)
Laurie Anderson, Tenzin Choegyal & Jesse Paris Smith: Songs from the Bardo (far beyond every other album mentioned)
Michele Rabbia/Gianluca Petrella/Eivind Aarset – Lost River
Kronos Quartet/Mahsa & Marijan Vahdat – Placeless (Thanks to Brian!)
Thom Yorke – Anima
Julia Kent – Temporal
Lee "Scratch" Perry – Rainford/Heavy Rain
Emanuele Errante – This World (extraordinary ambient)
Caterina Barbieri – Ecstatic Computation
Ryan Teague – Recursive Iterations (modern classic – driving and amazing sounds)
Penguin Café – Handfuls of Night
Brian Eno w. Daniel Lanois, Roger Eno – For All Mankind
No-man – Love You to Bits (endlich mal wieder Old School-Pop von übermorgen!)
Kali Malone – The Sacrificial Code
Lowly – Hifalutin
Anne Müller – Heliopause
Stale Storlokken – The Haze of Sleeplessness
Bei den Wiederveröffentlichungen haben dieses mal die Japaner mal wieder das Rennen gemacht, begonnen mit Ryuichi Sakamoto's Debutalbum, das schon fast wie ein Inhaltsverzeichnis für sein ganzes späteres Werk wirkt bis zu drei außergewöhnlichen Ambientalben, die so zum ersten mal in Europa überhaupt zu bekommen sind.
Top Ten Reissues 2019
Nils Petter Molvaer – Khmer (ein innovativer Meilenstein des modernen Jazz)
Massive Attack – Mezzanine (a groundbreaking Lifer forever!)
Brian Eno w. Daniel Lanois, Roger Eno – Apollo
Various: Kankyō Ongaku — Japanese Ambient, Environmental & New Age Music 1980-1990
Masahiro Sugaya – Horizon Vol. 1
Ryuichi Sakamoto – Thousand Knives (allein der Titelsong ist schon die Notierung wert!)
Ernest Hood – Neighbourhoods (Memories of Times Past) (Archaeoambient von 1975, einfach phantastisch)