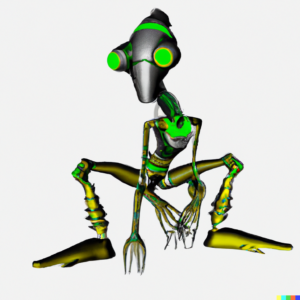 Das vergangene Jahr war so voll mit bemerkenswerter neuer Musik, dass ich mich dieses Mal entschieden habe daraus zwei Beiträge zu schreiben: den ersten über meine Ranking-List und einen weiteren über die Alben und Klänge, die ich bemerkenswert finde obwohl sie es aus verschiedenen Gründen nicht auf die Bestenliste geschafft haben. Zum ersten mal belegt hier auch ein Musiker 3 Plätze unter den Favoriten, der aber auch wohl zum ersten mal mehr als 3 Alben in einem Jahr aufgenommen hat. Die Rede ist hier von Stephan Thelen, der für seine komplexen und polyrhythmischen Exkurse demnächst auch eine eigene Rezension bekommt.
Und natürlich gibt es auch wieder Pianohighlights, die dieses Jahr von den 3 Pianisten Francesco Tristano, Koki Nakano und Moritz Fasbender gestellt werden, weil sie neben einem äußerst feinen Sinn für subtile Klangstrukturen auch pianistisch eine bemerkenswertes Niveau halten und dabei neue Räume erschließen. Hier mag es vielleicht verwundern, dass der sonst von mir sehr geschätzte Daniel Lanois nicht auf der Liste auftaucht, aber ich fand sein Album Player, Piano zwar studiotechnisch exzellent, aber musikalisch schlichtweg banal. Da erinnert es mich eher an die Sonatinen von Clementi, durch die sich jeder Klavierschüler früher oder später einmal hindurcharbeiten darf, als an die Innovationen, die ich auf dem Boden Lanois' sonstigem Werk wenigstens in Ansätzen erhofft hatte. Auch mehrfachen Hören machte es, in der Hoffnung doch etwas übersehen zu haben, leider nicht besser.
Björk – Fossora
Brian Eno – Foreverandevernomore
Evgueni Galperine – Theory Of Becoming
Midori Takada – Cutting Branches For A Temporary Shelter
Wolfert Brederode – Ruins and Remains
Flock – Flock
Francesco Tristano – On Early Music
Kali Malone – Living Torch
Stephan Thelen – Fractal Guitar 3
Toechter – Zephyr
The Comet Is Coming – Hyper-Dimensional Expansion Beam
Dai Fujikura & Jan Bang – The Bow Maker
Moritz Fasbender – 13 Rabbits
Michael Rother & Vittoria Maccabruni – As Long As The Light
Stephan Thelen – Fractal Sextet
Deathprod – Sow Your Gold in the White Foliated Earth
Park Jiha– The Gleam
The Smile – A Light for Attracting Attention
Steve Reich – Reich/Richter
Shabaka – Afrikan Culture
Uwalmassa – Malar
Stephan Thelen & Jan Peter Schwalm – Transneptunian Planets
Erik Satie – Fragments
Koki Nakano – Oceanic Feeling
Sigurd Hole – Roraima
Kreidler – Spells and Daubs
Son Of Chi & Arthur Flink – The Fifth World Recordings
Group Listening – Clarinet & Piano: Selected Works Vol 2
Roedelius & Tim Story – 4 Hands
Oren Armbachi, Johan Berthling, Andreas Werliin – Ghosted
Pascal Schumacher – Luna
Ustad Noor Bakhsh – Jingul
Plastikman & Chilly Gonzales – Consumed In Key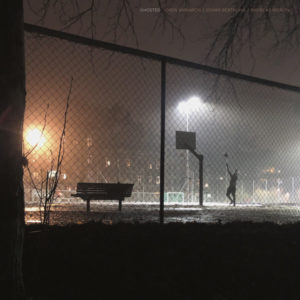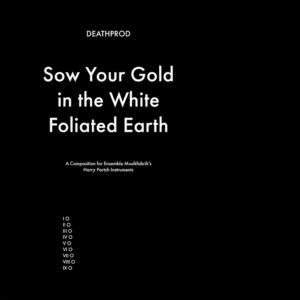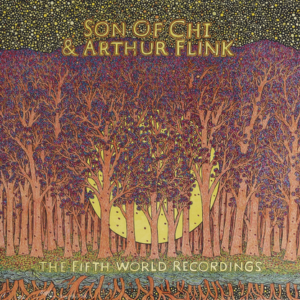 Unter den Wiederveröffentlichungen ist natürlich Robert Fripp's Exposures das absolute Highlight, gefolgt von einem japanischen Cluster von Sakamoto/Noto, Shimizu und Takada. Alles wunderbare, zeitlose Alben.


Robert Fripp – Exposure Box
Alva Noto & Ryuichi Sakamoto – Insen/utp/Svmmvs
Yasuaki Shimizu – Kiren
Midori Takada – Tree of Life
David Toop – Pink Spirit/Noir World
Djivan Gasparyan – I will not be sad in this World/Moon shines at Night
Harold Budd – Pavilion of Dreams
NEU! – Box Set
Richard Pinhas – Iceland
Vladislav Delay – Anima