Mit 2021 ist ein Jahr voller Denkwürdigkeiten ist zu Ende gegangen, ein Jahr, das aber wieder sehr viel Wunderbares hervorgebracht hat. So blicke ich nun etwas verspätet zurück. Als ich auf meine Auswahl der Highlights des Jahres schaute, fiel mir auf, wie sehr mich noch das Instrument, das ich über viele Jahre erlernt und studiert habe, das Klavier (hier aber im weitesten Sinne auch mit den elektronischen Tasteninstrumenten) und die Erforschung seiner Grenzen fasziniert. Das beginnt mit Nik Bärtsch, dem absoluten Highlight des Jahres und geht über Ayumi Tanaka, Hafez Modirzahdeh, Kit Downes und dem fantastischen Reissue von Morteza Mahjubi zur mehr elektronischen Seite mit Richard Barbieri, Arushi Jain, Sunroof bis zu dem fast transzendenten letzten Werk von Pauline Anna Strom. Bei den Grenzüberschreitungen sind gerade auch Erkundungen jenseits der für westliche Musik so gesetzten temperierten Stimmung äußerst spannend. Auch wenn sie beim ersten Hören oft etwas dissonant und gewöhnungsbedürftig klingen mögen, lohnt es sehr hier die Ohren zu öffnen.
Nik Bärtsch – Entendre
Floating Points w/ Pharoah Sanders and The LSO – Promises
Mannheimer Schlagwerk – The Numbers Are Dancing
Nova Materia – Xpujil
Portico Quartet – Terrain
Stephan Thelen – Fractal Guitar 2
Jon Hopkins – Music for Psychedelic Therapy
Ceeys – Musikhaus
Ayumi Tanaka Trio – Subaqueous Silence
Sarah Davachi – Antiphonals
Lucy Railton/Kit Downes – Subaerial
Natacha Atlas – The Inner & The Outer
Dictaphone – Goats & Distortions 5
Pauline Anna Strom – Angel Tears In Sunlight
Origamibiro –Miscellany
Oliver Doerell & Jawad Salkhordeh – ([Sāje])
Sunroof – Electronic Music Improvisations Vol. 1
Alice Coltrane – Kirtan: Turiya Sings
Thomas Strønen/Ayumi Tanaka/Marthe Lea – Bayou
Trees Speak – Vertigo Of Flaws
Powell – Piano Music 1-7
Polypores – Shpongos
Theon Cross – Intra-I
Markus Stockhausen – Tales
Brand Brauer Frick – 3535 Memory
Arushi Jain – Under the Lilac Sky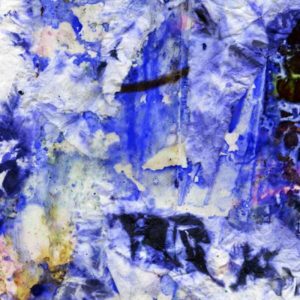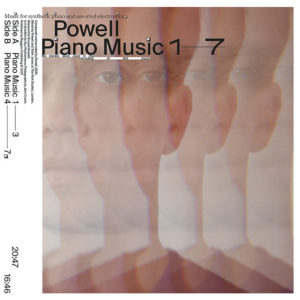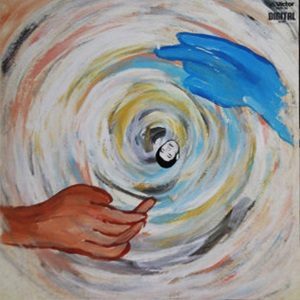 Bei den Wiederveröffentlichungen findet sich wieder einiges Japanisches, z.B. von Eitetsu Hayashi, einem der Köpfe des späteres Ondekoza Ensembles, der seine Musik in einer recht ungewohnten Art rhythmisch denkt über Motohiko Yamase, dessen Fourth-World-Vision aus japanischer Perspektive noch einmal neu eingespielt wurde bis hin zu dem YMO-Mitgründer Yukihiro Takahashi, dessen programmatisches Neuromantic nun wieder verfügbar ist.
Japan – Quiet Life
Eitetsu Hayashi – Kaze No Shisha
Benjamin Lew & Steven Brown – Douzième journée — leverbe, la parure, l'amour
Chris Carter – Electronic Ambient Remixes One
Motohiko Yamase – Reminiscence/Intaglio
Morteza Mahjubi – Selected Improvisations From Golha, Pt. 1
Yukihiro Takahashi – Neuromantic
Radiohead – Kid A Mnesia
Dunkelziffer – In The Night
King Crimson – USA
Als für mich neue Kategorie für den Blick zurück will ich einige meiner Abendlektüren aufführen, die mir beim Lesen und Studieren viel Freude bereitet haben und mich nach getanem Tagewerk noch erfrischen und inspirieren konnten.
Michael Spitzer – Eine musikalische Geschichte der Menschheit
Nik Bärtsch – Listening: Music, Movement, Mind
Byung-Chul Han – Undinge
Lawrence Kumpf – Organic Music Society
Werner Herzog – Das Dämmern der Welt