The new songs comprised guitar tracks that were converted into MIDI piano tracks, over which Wagner laid Broder's grand piano, Olson's assorted sounds, horns by CJ Camerieri, turntable work from Twit One, some free-jazz drumming from Eric Slick and, finally, double bass from James McNew. "I always thought this kind of record needed this upright bass element," says Wagner. "Very much like some classic jazz piano-trio record and James was always on my mind with that."

(From Uncut, 2021)

Eine Freude, wenn in die Jahre gekommenen Wegbegleitern immer noch Bereicherungen gelingen, und sie sich nicht darin erschöpfen, mit jeweils neuen Alben allein das Feld unserer Erinnerungen hübsch aufzubrezeln. Ach, weisst du noch – das ist nicht die Haltung Entdeckungsreisender in Sachen Musik.
Und so hat Kurt Wagner, als Lambchop-Mastermind und ruheloser Erforscher von Songhorizonten, auch in den letzten zehn Jahren weiterhin erstaunliche Arbeiten abgeliefert, und mit "Showtunes" nun ein sicher nicht unmittelbar griffiges, aber rundum geglücktes Meisterwerk, experimentell und tiefgründig zugleich. Es bewegt sich in solch einsamen Höhen wie Mark Hollis' Soloalbum, oder Prefab Sprout's I Trawl The Megahertz. Eine gute halbe Stunde lang, mit keinem einzigen verschwendeten Moment, garantiere ich (natürlich ohne Gewähr und Reiserücktrittsversicherung) aufregende Erlebnisse mit jedem neuen Hören. Es gibt das Album auch, in einer Sonderedition, auf weissem  Vinyl, in einer Gatefold-Ausgabe mit 45 rpm (!). "Showtunes" ist eines unserer Alben des Monats Juni (s. Kolumne rechts), und es ist ganz sicher eines meiner Top 5 Alben des Jahres 2021. Ich bin restlos begeistert.
Ich habe Brian dazu eine Mail geschickt, u.a. auch den substanziellen, grossen Artikel über Kurt aus der Juli-Online-Ausgabe von Uncut ("The Conceptualist"). Es würde mich sehr erstaunen, wenn Eno nicht Feuer und Flamme wäre, was Kurt Wagners neue Arbeit beitrifft, entstanden in fast mönchischer Zurückgezogenheit, zuhause in Nashville, Tennessee. In den Klanghorizonten am 19. Juni werden zwei Songs aus "Showtunes" auftauchen, in bester Gesellschaft von Marianne Faithfull, Robert Ashley, Stephan Micus, und, ähem, Brian Eno. Ein "phoner"-Interview wird angefragt, mit Kurt Wagner. Es wäre so ungefähr unser fünftes Interview.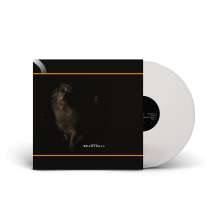 playlist of nighthawk's late night radio in June:
Brian Eno: instrumental track
talking 1 – Michael (on this hour, on Showtunes and She Walks In Beauty)
Marianne Faithfull: from She Walks In Beauty
Lambchop: from Showtunes
KURT WAGNER SPEAKING (possibly)
Stephan Micus: short instrumental track from Winter's End (ECM)
short story by  Martina Weber on Robert Ashley's Private Parts
Robert Ashley: The Park, from Private Parts (1977 – Lovely Music)
short story by Michael on Robert Ashley's Private Parts
Stephan Micus: short instrumental track from Winter's End
KURT WAGNER SPEAKING (possibly)
Lambchop: from Showtunes
Marianne Faithfull: from She Walks In  Beauty
talking 2 – (Michael on everything)
Brian Eno:  instrumental track