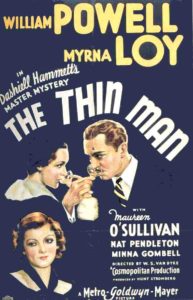 Auch wenn Professer Honkurth mir eine private Vorlesung gäbe, um mich in die Grenzen des Unerhörten einzuweihen, würde ich, vor die Wahl gestellt, freundlich absagen, und die Freikarte und den besten Platz in der Carnegie Hall ausschlagen, und, anstatt das weltberühmteste Streichquartett der Welt bei der Aufführung von Beethovens letzten Quartetten zu erleben, viel lieber meinen Freund Edward Stoop in Brooklyn besuchen, dessen Dashiell Hammett-Biografie in den letzten Zügen liegt. Darin zitiert er einmal aus meiner Story "Als ich das erste Mal den Dünnen Mann sah", und koppelt in seinen Ausführungen geschickt die Fernsehgeschichten der Baby Boomer-Generation mit "Screwball Comedy" und "Film Noir".
Auch würde ich an einem solchen Tag, wenn Edward gerade einen historischen Tatort besichtigt, jeden Umweg um die renommierte Konzerthalle antreten, und allemal den Auftritt von Edward Larry Gordon alias Laraaji mit seinem Trio in Pittsburgh vorziehen (die Schallplatte gibt es in blau marmoriertem Vinyl) – anschliessend eine urige amerikanische Bar aufsuchen, und mit Jan über Gott und die Welt plaudern! Ja, das wäre ein abendfüllendes Programm, das Klassik-Gen habe ich nicht – umso aufgeregter bin ich, wenn mir aus dieser versunkenen Welt alle Jahre wieder dann doch Töne nahegehen, "in their own peculiar ways". 
Meine erste ernstzunehmende Begegnung mit Johann hatte ich als Teenager mit dreizehn Jahren ungefähr, als ich eine Schallplattenkiste aus heimischem Bestand öffnete, und aus einer hübsch knisternden Hülle der Deutschen Grammofon-Gesellschaft Die Brandenburgischen Konzerte rausholte, und mir der splitternd klare Sound von Spinett oder Cembalo, das ganze Gewebe ringsum, durchaus gefielen. Doch in der Nacht zuvor hatte ich auf der "Europawelle Saar" zum ersten Mal "Mr. Pleasant" von den Kinks gehört, und vor die Wahl gestellt, genau, Sie ahnen es! Jahre später bescherte mit eine Nacht mit gehörigem Alptraum die nächste Begegnung mit dem alten Johannes, dessen Outfit mit Perücke ich stets als karnevalesk empfand, trotz seines schlichten Gesichtsausdrucks.
Des Liebeskummers glorioses Finale ereignete sich während eines zuckrigen Postkartensonnenaufganges auf einem rauhreifbedeckten Feld hinter Würzburg, mit offener Autotür, einem hergottsfrüh geschlürften Grog, als Sedativ nach dem Horror, und einer schräpig tönenden Kantate von Sebastian, incl. aller Verzerrungen, die die gute alte Mittelwelle bereithalten konnte. Ich war frei, für die schönen Töchter anderer Mütter, bald sollte ich Julia Braun vögeln, oder, um sexuell korrekter zu sein, sie vögelte mich, und der Postbote brachte hernach persönlich Brian Enos Music For Films in den siebten Stock, diese asketisch überfliessende Musik!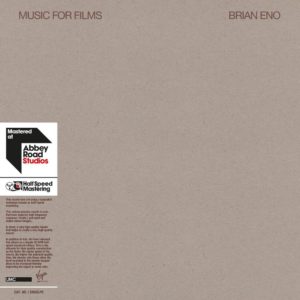 Ob dann nun in späteren Jahren Keith Jarrett mal Bach spielte oder Gregor und Rosato, im Gespräch der Connoisseure, ihre Kirchenorgelstories zum Besten gaben, ich nahm es zur Kenntnis, es gibt auch nette Aliens. Ganz anders wird mir, wenn, anders als diese herzensguten Zeitgenossen, gewisse Affen der Hochkultur von Ast zu Ast schwingen, und ihre akademischen Trockenergüsse wie tote Früchte vom Baum der Erkenntnis pflücken. Und dann also doch ein drittes Kapitel der Begegnungen mit dem Altvorderen, als ich, dank meines Kumpels Jayson Greene, sehr neugierig wurde auf Kim Kashkashians neueste Bach-Aufnahme.
Wie bemerkte doch Jayson: "The mood of her interpretation is searching, earthbound, human – she doesn't treat solo Bach like divine math out of reach of mortal understanding. Her tone is sumptuous, moaning, throaty, with a catch of ache snagged in the instrument's midrange. Her phrasing in the Préludes always seems to be worrying away at a nagging question – you can feel urgency in the way she presses up against her own tempo slightly in the Prelude to the D Minor suite. Her Bach is furrowed-brow Bach, crisis-of-faith Bach, toiling Bach." Ich lauschte und lauschte und lauschte, und beschloss diesmal, bloss still zu sein, und zu schweigen, zum Cappuccino, zu all den Klängen im Kopf.