Nein, jetzt nicht noch ein Poem … Später! Stattdessen: Klarinetten.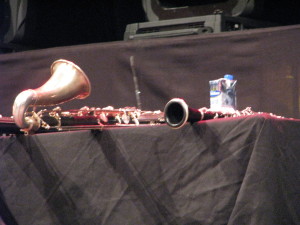 Schwer im Kommen. Aber abgesehen davon, mein Stapel an Scheiben wuchs und wuchs ja in den letzten Wochen. Wo anfangen? Nun, und gestern kam diese Scheibe, die mich im Nu in Gang setzte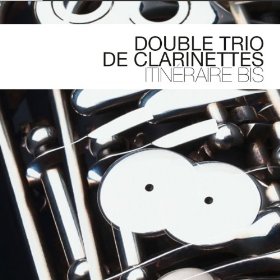 Die zweite in kurzer Zeit mit reichlich schwarzen Tröten und Trötern, sechs an der Zahl. Die erste, die ich bekam, kam sogar auf acht mit gleich noch vier Kontrabässen und vier Schlagzeugen. Meine Güte!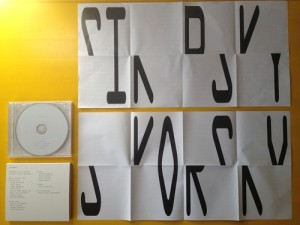 Das klarinettische Doppeltrio war mir nicht ganz neu. Ich habe sie vorvoriges Jahr bei Jazzdor in Berlin spielen sehen. Wunderbar. Grossartig. Die Musik auf dem Album, von Meister Walter Quintus aufgenommen und endgefertigt, übertrifft das aber noch bei Weitem. Man sollte, ja man muss sich diese einfach zu Gemüte führen! Ein Erlebnis der fünfzehnten Art. Sechs Meister des Instruments, das es ja in reichlich Variationen gibt: Jürgen Kupke, Michael Thieke, Gebhard Ullmann, Armand Angster, Sylvain Kassap und Jean-Marc Foltz auf Bass-, Kontrabass, Alt-, EB- und B-Standardklarinette.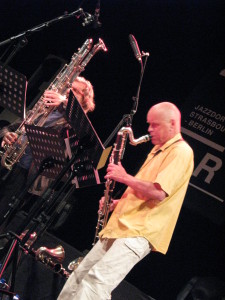 Meisterhaft aufgebaut die Stücke, verspielt, elegant, witzig, erstaunlich, eindrucksvoll in der Klangvielfalt und immer wunderbar ökonomisch. Diese versierten Sechs wissen genau, wo Barthel den Most holt. Von elektronisch klingenden Klangwolken und Soundscapes über herrliche Breukeriaden, zankende Krähen über tief rauschenden Abgründen bis hin zum alltäglichen Treiben im Reiche des Homo Sapiens einschliesslich schallendem Gelächter und Stimmengeschnatter, das sich letztendlich in Luft auflöst und in die Wolken entschwebt. Alles in wohlgesetzter Klangtheaterdramaturgie. Ein franko-allemagnierter Zweidreier, ein Sechser für Körper, Geist, Gemüt und Kopfkino. Hier die Titel (der neunte in Anspielung auf das archaische sardische Doppelrietinstrument, die Launedas):
Almost Twenty-Eight – Variationen über Rauch und Moder – Bizarre – FAK! – Charles Town, But Yesterday – Desert … Blue …East – Catwalk Münzstrasse – Itinéraire bis – Launedas – (Die) Laune das (macht was) – Keks ist Fortschritt








Das hochkarätige dänische Aufgebot des jungen Komponisten/Saxophonisten Niels Lyhne Løkkegaard kommt dagegen mit einer begrenzten wie gewagten kompositorischen Studie, Sikorsky, von 30 Minuten. Løkkegaard, der im letzten Jahr das wunderbare Klangwerk Vesper in die Welt setzte, fokussiert hier auf spezielle Klanginterferenzen in minutiös, langsam fortschreitender Emergenz im Bereich von Bassklarinette und Bb-Klarinette.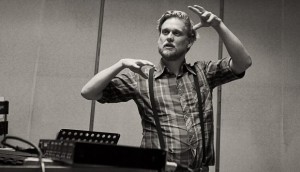 Das Ganze im Verein mit gestrichenen Kontrabässen und fein bearbeiteten Snares und Becken. Zuweilen offenbaren sich dabei faszinierende Klänge (irgendwo zwischen voller Kirchenorgel und elektronischem Feuerwerk), nur fehlt einem bisweilen der Halt im langsamen Fortschreiten in Zeit und Raum.


Kris Davis aus Brooklyn hat gerade ebenfalls ein Klarinettenwerk angekündigt. Man darf gespannt sein:

" …something i've been pouring every ounce of energy into for the last 6 months and i'm hoping people will want to check out. My project for the Shifting Foundation featuring 4 bass clarinets (Ben Goldberg, Oscar Noriega, Joachim Badenhorst, Andrew Bishop) and Gary Versace on Organ, Nate Radley on guitar, Jim Black on drums, and myself on piano will perform at Roulette on January 6th (and then record the next two days)."


Ach, und zum Abgewöhnen und Ausklang noch eine Klarinettenscheibe: Afar, von dem französischen Doumka Clarinet Ensemble. Drei Klarinetenspieler auf vier verschiedeen Klarinetten plus ein Bassist/Gitarrist und ein Perkussionist. Sie spielen ein wunderbare Form von Ersatzmusik (Klarinette als Ersatz für Vokal und Bass als Ersatz für Ûd). Flamenco, Andalusische Musik und eine Menge weiteres Orientalisches. Sie machen das gut und man kann es gut haben, was und wie sie spielen. Schöne dunkle Klangfarben zusammen mit der Stimmigkeit der hohen Klarinettentöne. Die Klarinette hat eine viel grössere Nähe zur menschlichen Stimme als das Saxophon, das urbaner und automobiler klingt.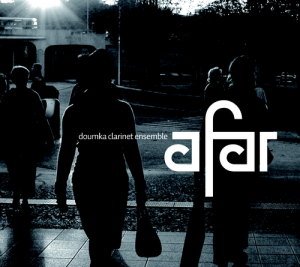 Photos Double Trio de Clarinettes © FoBo – Henning Bolte ©