Danes are fond of vinyl with carefully designed sleeves and boxes. Vinyl is not an exception but on the contrary in some circles it seems to be considered as the essential part of an album release. It has become a philosophy and an artistic must. Vinyl with a carefully designed sleeve as an artifact is the real thing. It tells how much the musician(s) believe in it, it is a way of wooing listeners and it gives way to a special kind of perceiving music.
On vinyl an album is presented as a present. And in case you receive a copy by an artist you feel really honored. It makes a lot of difference thus. As a consequence I had to continue my travel from Copenhagen to Norway and back to Holland with a bunch of vinyls what also makes a nice difference. I brought them all home safely and enjoyed every piece of it.
I already introduced Simon Toldam's black trio-album with Nils Bo Davidsen and Knut Finsrud as well as the new Eggs Laid By Tigers album with its perceptual reversible picture on the sleeve. A tiger-face is recognizable and also the physiognomy of Dylan Thomas.








What makes the Toldam album so distinguished is its sound quality which is true to the place where the music happened. That is reflected and framed by the beautiful sleeve noir and its salient typography. It differs all through aurally and visually from the hyperbolic, hypernatural stylization of contemporary piano-trio recordings. Its switching, shifting and jumping characteristics with its moments of finding, connecting and diverging is not presented as fireworks but as down to earth be here playfulness.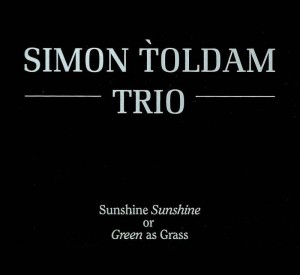 Many albums on ILK are released as vinyl only which means it is primarily perceived in that format and identified with it.
One of it is the upcoming new vinyl-album of Peter Bruun, Unintended Consequences.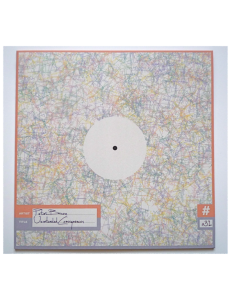 It features pianist Søren Kjærgaard, reed-player Torben Snekkestad, trumpet-player Eivind Lønning and bassist Jonas Westergaard. The sleeve shows some old school, old fashioned filing features: a name-badge plus, similar to a an old studio sheet of recordings, handwritten information on track-titles, musicians and some additional info. All (mis)guiding allusions – common in these days – are eliminated, expectations are downplayed. No mysteries are evoked besides one: there will be some unpredictable, creative music. That may help to decondition listeners' minds. Each copy of the Unintended Consequences vinyl is numbered and has some additional handwritten info on the back of the album on the making of the music:
"The consequences of an act may be unintended or intended. A state of affairs is an unintended consequence of an act if it results from the act, although it was not the aim of the act to bring about this state of affairs. An intended consequence of an act, on the other hand, reflects a will, plan, or desire to make a particular state of affairs obtain. Only conscious beings with complex mental states can have aims in this way. Tables and avalanches, for example, do not."
A thorough review soon.
Different aesthetics are manifestated by the releases of HIATUS, a label run by composer/saxophonist Niels Lyhne Løkkegaard. There are vinyl only releases as well as releases on more than one storage medium.
Løkkegaard himself has released his extraordinary opus Vesper last year. Vesper features Jakob Buchanan, flugelhorn, Jakob Bro, guitar, Marilyn Mazur, percussion and four clarinets (Ole Visby, Tine Vitkov, Birgit Bøgh Sønderiis, Mette Alrø Stoktoft) on the label. For a review see HERE and HERE.








Recently Hiatus has released two remarkable and very different piano-albums. First the highly idiosyncratic solo-album of pianist Johannes Richter titled 13 Pieces:








and Heights by pianist August Rosenbaum, featuring eminent bassist Thomas Morgan, the guitarists Joel Gjærsbøl and Jakob Bro, the saxophonists Lars Greve and Otis Sandsjö as well as percussionsts Mads Forsby and Victor Dybbroe. It is Lostinadream/Dreamlost music from the rushing ether with a very quiet form of electronics. Part of it a masterful solo passage by Thomas Morgan. And more. A wonderful ballad on side B – stopping time passing for a fraction of a second, then catch up with it again …