Autoren-Archiv:
New Video:
Frieder Grindler on his work for ECM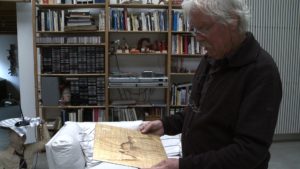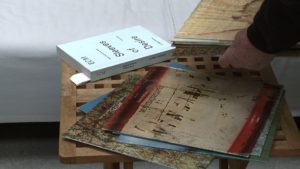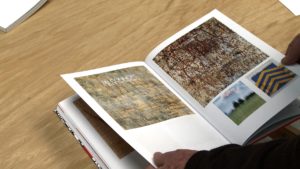 For me, the film's key scene is when at the end Marcello Mastroianni reads the letter that Jeanne Moreau has handed to him. He reads it out and doesn't realize that he himself wrote it at the beginning of the relationship. And in my short film Heute letzter Tag (Last Day Today) I wanted to do the same thing: Someone reads a letter that he wrote himself and fails to remember what significance it used to have. I also liked how the film reaches this kind of endpoint there. The fact that someone in a film would read an entire letter was completely new to me as a teenager – I saw the film for the first time at the age of 15 or 16.
I was immediately captivated by the movie's imagery [and] the way in which the two characters are being placed in relation – or rather without a relation — to each other. When I was a teenager, it was the perfect puberty flick, because, among other things, it's also about finding out why love doesn't work — or at least not in the long run. That really hit my attitude to life very well back then.
Whenever I see La notte, I'm astonished what's in it. It's a film you never remember in its entirety, but only certain parts of it, and then perhaps the very parts that are relevant to you right then. The film is like a sort of mine from which each viewer pulls out different aspects.
For example, there is a scene at a party, where people play some party game, and I was enthralled by the director's concept to use the characters more like in a kind of game and less like in a psychological constellation, and thus [the whole movie] works more like a kind of laboratory set-up, while [it] is still highly emotional. Antonioni is indeed a big hero. You have to remember that many of his directing colleagues in Italy hated him for that. Orson Welles always spoke of the 'sin of Antonioni', which consists of the fact that you treat your characters in such a cold-hearted way – as Welles put it. You know, [Michael] Haneke talks about the 'glaciation of emotions', which Antonioni detected already in the sixties and also linked it very closely to the industrial age. From this viewpoint I find him very visionary.
What is certain is that at the time he made La notte, he was a kind of 'navel' of European film culture, and he certainly had already understood a lot of things with foresight at the time. And when you watch the movie today, it still appears very modern with its camera perspectives and visual ideas, and not antiquated in terms of imagery.
In comparison with Antonioni's other films, I even find La notte a bit conciliatory, because it allows at least some kind of catharsis. There is a lot of beauty in the film – aesthetic beauty like the music… and these moods you can revel in, which is not the case with Antonioni's other movies. L'Avventura, for example, is a big nature movie among other aspects, but it actually ends in great frustration – the main character disappears and then doesn't show up anymore… and the movie ends with an image of a wall. As a viewer, you also feel as if you have been driven against the wall.
What remains a mystery to me today, however, is why Antonioni's late films enjoy so little recognition. Many of them are not even available. The Mystery of Oberwald (Il mistero di Oberwald), for example, is a technically very experimental Jean Cocteau adaptation, shot on video. It's not available. And it's also odd why with his later films Antonioni has been so placed into an 'old boys corner'.
Ralf Stadler is a filmmaker and managing director of the "Randfilmfest" in Kassel. His film Zigarettenpause (Cigarette Break), a Daniil Charms adaptation, was awarded the German Short Film Award 2006.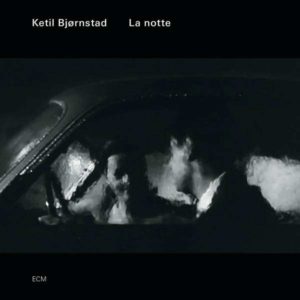 La notte is for me a very wonderful gift. It was a kind of collaboration with Manfred Eicher. For so many years he had been using some of my music for the different settings for the Jean-Luc Godard and Anne-Marie Miéville [films]. And then I was trying to make music inspired by film. I had the early films by Antonioni in my mind and asked Manfred if that could be something for him, and he was very positive. Then I got a chance to make a big concert at the Molde Jazz Festival that year. And I like live recordings. I was very happy that Manfred opened for that possibility. One never knows — it can be awful, but if you succeed, it can also have a special energy. So we had the Rainbow Studio coming up to deconstruct the material and find a CD format for it; of course [we could not include] the whole concert, but more than half of it. It was not much we took away, perhaps one fourth [of it].
How did you choose the ensemble of rather unique musicians?
That was a collaboration with Manfred. Manfred is very strong in finding solutions and new musicians. I had been working with Andy Sheppard before. We were on tour all over Great Britain in 2006, so I knew him quite well. Anja Lechner was a fantastic experience; I had not been working with her before. Arild Andersen is the 'safe man' in my life, a bass player I have been working a lot with. With Marilyn [Mazur] I made a trio recording, together with Palle Danielsson, Floating. And with Eivind Aarset I had also been working with for many years. We never had that ensemble collected together again. 
So why Antonioni, why La notte?
Antonioni is one of the most important for me. I saw everything he did in the sixties and I have had him as a favourite for many years. It [could have been] many other choices, but I am still very happy that we ended up with Antonioni.
Where can we find Antonioni or La notte in the music?
It is a kind of feeling. I think it has to do with the rhythm of his films, [among other things]. He has a slow intensity. I was thinking about that — that it's not always about tempo to be intense. [It was about] finding a language for the music that is more or less inspired by it. One shouldn't overload the inspiration either, one should just put Antonioni as a frame for something. I have some different scenes in my head. I also had that when I wrote the music. I had something from La notte and from other films that inspired me for the compositions.
If one thinks about music that is inspired by old films, one usually associates rather slow or nostalgic music, instead of this kind of energetic jazz music.
I haven't been very conscious about that… But what is interesting is that my grandmother was a silent movie piano player in a small city in Norway in the twenties and thirties. At that time, the music was often very stormy, because those weren't high-quality movies, but [rather very simple] dramatic films. And then they picked up different music for that. I [made the music for] a silent movie by Victor Sjöström, Terje Vigen (1917). I played it in many places around the world. And that is quite stormy music, because so much is happening. I am thinking that some of Antonioni's scenes are very intense. But I hope there are also some moments of contemplation and silence on the album.
Never be sorry for the lack of response
Your hand on my arm before we were lost
The horizon just laughed to see us fall off
Your face in a jar I constantly dropped
You have him now but I'll have you later
The phone is a gossip
The clock is a murderer
My time is her burden
Your voice is his slumber
How long have we been here?
I can't quite remember my name
I had you pegged as one who would throw me
Away from your shoreline
Into the galaxy
Where moons are a fool
Stars climb eternity
Long after voids
And handwritten destiny
Long after voices return from the telephone
Cut off from color
Leave everyone you know
They'll let you down
I'll let you talk into the sky
That he keeps turning off like a light
Praises fall short from the hands of the choir
Who all stand in judgement and funerals pyre
Now that you're dead
They wait for the symphonies
Conductors retire to the bed of our sympathy
Losing our minds on yesterday's tragedy
Are you surprised they're singing in harmony?
Flooding the hallways
I notice the exit signs pointing the way out
I knew they were onto us along
Your suitcase fits well in the room you are living in
Quick to leave town
Is it how you imagined it?
Alone with your ghosts, and the question mark protagonist
Leaving you in deserts in search of the answers
To all of the questions that lead to more questions
Afraid to stand up or lose your salvation
Stop and rewind
They all change the station
The story hits home too close for their liking
"Stick to the script where your lovers are dying"
Bored and annoyed
"You're not even trying to turn us on"
And the building was on fire
When I saw you step out*
Afraid of your ghosts, and highly in doubt
When you knew along
Not even your cloud
Would ever withstand the song from your mouth
So they took all your scripts
And the rain from your eyes
They're cashing it in for the next passing ride
To some other city you made up in your mind
They missed when you died
So they're hitting rewind
What good is living if you can't write your ending?
You're always in doubt of the truths you're defending
Seeing yourself in others' ideas
I'll write you from somewhere
And call you from later on
I'll need a good time
You'll need a daydream
Helplessly helpless
"I am alive, can you hear me?"
Sleeping in motion
I love you Washington State
Damien Jurado spoke at length about this song at a recent show. This is a farewell song at its core, and Damien realized after he wrote it as he was singing it and listening to it that he was speaking to himself. He was struggling with whether or not to end his career or end his life, and in some ways this song plays as a farewell to both. He also talked about leaving Washington after 30+ years and how that was so crazy to so many people. In some ways it could be compared to actually dying. Thankfully he said he got healthy and did not end his life, and has yet to end his career, so we're left with this gorgeous farewell to Washington State. (found on genius.com)
*One analogy often used to explain why a depressed person would kill themselves is the burning building. Someone doesn't necessarily want to die, but the pain from being in a burning building is so intense that death seems like a better alternative
Low: Double Negative
Autechre: NTS Sessions 1-4
Damien Jurado: The Horizon Just Laughed
Actress & London Contemporary Orchestra: Lageos
Marianne Faithfull: Negative Capability
Idles: Joy as an Act of Resistance
Rival Consoles: Persona
Andy Sheppard Quartet: Romaria
Julia Holter: Aviary
Kira Skov: The Echo of You
Ancient Methods: The Jericho Records
Barre Phillips: End to End
Jon Hassell: Listening to Pictures
Ital Tek: Bodied
Alva Noto: Unieqav
Beach House: 7
Moon Relay: IMI
Charles Lloyd & The Marvels with Lucinda Williams: Vanished Gardens
Rosalía: El mal querer
Deena Abdelwahed: Khonnar
The Good, The Bad And The Queen: Merrie Land
Puce Mary: The Drought
Danish String Quartet: Prism I
Tuomo Väänänen: A Small Flood
Andris Nelsons & Boston Symphony Orchestra: Dmitri Shostakovich Sinfonien 4 & 11
Frode Haltli: Avant Folk
Die Nerven: Fake
DJ Richard: Dies Irae Xerox
Sonar with David Torn: Vortex
Amen Dunes: Freedom 
Anna Calvi: Hunter
Ah! Kosmos: Beautiful Swamp
Michael Gordon & Kronos Quartet: Clouded Yellow
Autechre's NTS Sessions is the most convincing piece of world-building in music today. Its universe is one whose causal networks are as beautifully balanced and interconnected as our own. (…) comprising around eight hours of music (culminating in an hour-long track, "all end"), this is a magnum opus from one of electronic music's most influential acts, and proof that, in the quarter century they've been making music, Rob Brown and Sean Booth have never stopped moving forward.  (Resident Advisor staff pick their favourite electronic albums from the last 12 months.)

You thought the Duluth trio's 25 years of slow, minimalist indie rock was gloomy? Well, now it's doubled down, triple distilled, quadruple concentrated, resulting in the masterpiece that their hugely impressive catalogue has been heading inexorably towards. (…) the rhythm section is closer to Mika Vainio or Thomas Köner than a rock group: shuddering blooms of static in place of snares, blurred whorls of noise for bass, sounds that are violence itself. The bass impact on Quorum and Always Trying to Work it Out is like an angry father beating a fist on the dinner table, the rest of each song shrinking away from him. (…)  

Indeed, the erosion of America and our wider ecosystem, and the psychic state of living amid that erosion, is the focus here, enacted in the very music as well as the lyrics. (…) Across the album, there's a trudging, incantatory tone that feels almost pagan, like the last rites of a nation – even the planet – are being read out. This ranks alongside the likes of Anselm Kiefer and Cormac McCarthy as a document of contemporary social collapse, and as such is the most important, devastating album of the year.

(Double Negative review – the sound of the world unravelling)
favorite EP: SØS Gunver Ryberg: SOLFALD
music DVD: Ryuichi Sakamoto – Coda / async at the Park Avenue Armory
re-release: Belong: October Language (2006)
box release: Art Ensemble of Chicago and Associated Ensembles
archive release: Prince: Piano and a Microphone 1983
potential top 20 albums in 2017, but discovered only in 2018:
EMA: Exile in the Outer Ring / Wadada Leo Smith: Najwa / Niels Rønsholdt: Songs of Doubt
Other (Re-)Discoveries:
Alice Coltrane: Journey in Satchidananda (1971)
Herbie Hancock: Mwandishi (1971) / Crossings (1972)
Moor Mother: Fetish Bones (2016)
Curve: Doppelgänger (1992)
Stephen Malkmus
Top 10 of my year's best list 2018 candidates that I still don't have & couldn't hear:


Sonar & David Torn Vortex
Jeff Tweedy Warm
Andrew Cyrille Trio Lebroba
Anna St. Louis If Only There Was A River
Silent Servant Shadows of Death and Desire
Skee Mask Compro
Tim Hecker Konoyo
The Necks Body
Christina Vantzou IV
Kim Kashkashian Six Suites
Das Jazzfest Berlin beeindruckt jedes Jahr mit einem einzigartigen Programm bekannter und zugleich durchweg spannender internationaler Musiker/innen aus dem weiteren Jazzbereich. Ich kann hier immer wieder Anfang November, nur wenige Minuten von meiner Wohnung entfernt, eine beeindruckende Menge hochinteressanter, oft auch seltener Konzerte erleben.
In diesem Jahr hat die neue Leiterin Nadin Deventer die vier Festivaltage so geschickt wie ambitioniert nach thematischen Überlegungen geordnet, unter anderem gab es den "Fokus: Chicago" mit Nicole Mitchells Black Earth Ensemble, dem Projekt ihres aktuellen Albums Mandorla Awakening, das Art Ensemble of Chicago erstmals seit 27 Jahren wieder in Berlin und Trompeten-Jungstar Jaimie Branch. Zusätzlich traten unter dem thematischen Überbau "Blick zurück in die Zukunft afroamerikanischer Musik" (Überschneidungen offenkundig) u.a. Irreversible Entanglements, Moor Mother, Roscoe Mitchell und Jason Moran auf. Allein diese Namen waren bereits große Versprechungen, und ich hatte mir, wie in den Vorjahren, vorgenommen, einiges anzuschauen/anzuhören. Meine frühzeitige Bewerbung um Pressekarten führte jedoch zu wenig Erfolg, was leider erst in den letzten Tagen vor den Veranstaltungen mitgeteilt wurde, und da waren dann schon fast alle Konzerte ausverkauft … zumal mein trister Kontostand als Unter-Hartz4-Satz-Verdiener mir auch nicht wirklich einen Erwerb weiterer Eintrittskarten ermöglichte.
Am Ende besuchte ich daher also auch in diesem Jahr nur eines der vielen tollen Konzerte und kann so leider keinen wirklich ergiebigen Festivalbericht erstatten, wie ich das gerne getan hätte – sondern belasse es stattdessen bei ein paar persönlichen Zeilen zu dem letzten Konzertabend. Am Sonntag beschloss nämlich Bill Frisell, dessen jüngste Alben hier ja einige begeistern, das Festival mit einem intimen Auftritt, den er in ein und derselben Position ohne große Worte, allein mit einer Gitarre, im kargen Licht sitzend, bestritt. Der ganze Abend stand unter der nicht ganz adäquaten Überschrift "Melancholic Sunday", was, wie seine aktuelle Karriererückblick-CD Music is verrät, immerhin ganz besonders auf Frisells bewegendes Programm zutraf. Manchmal können diese unaufdringlichen Improvisationen etwas lang werden, doch der ganze Saal im Haus der Berliner Festspiele lauschte gebannt und zeigte sich hinterher mit langem Applaus begeistert von dieser unprätentiösen, fast schon weisen Lebensreise des 67-Jährigen. Als ich ihm hinterher bei der kleinen Signier-Viertelstunde mitteilte, dass ich seine jüngsten ECM-Mitwirkungen besonders schätze, verriet er, dass im Februar ein weiteres Album mit Thomas Morgan erscheinen soll. (Das brachte mich auf die Idee, dass man vielleicht mal ein Portrait-Video von Thomas Morgan machen müsste.)
Zur Zugabe holte Frisell die jüngere Kollegin Mary Halvorsen zu einem Duett auf die Bühne. Halvorsen war beim diesjährigen Jazzfest "Artist in Residence" und entsprechend in vielen unterschiedlichen Formationen, Auftritten und Veranstaltungen aktiv – was vielleicht erklärt, warum sie beim ersten Europa-Auftritt ihres Oktetts (mit dem Programm des Albums Away with you) eine erstaunlich untergeordnete Rolle einzunehmen schien. Man konnte den Eindruck gewinnen, dass sie vielleicht schon etwas müde war. Einem Freund, der das Konzert ebenfalls besuchte (aber nicht wie ich im Parkett, sondern oben in der Loge saß), gefiel es nicht, dass Halvorsens Gitarre gegenüber den anderen Instrumenten kaum zu hören war (War das evtl. oben mehr ein Problem als unten?), speziell auch, weil neben ihr Pedal-Steel-Gitarre von Susan Alcorn so viel Raum bekam. Mich störte das weniger, aber es fiel schon sehr auf, dass jede/r der Mitwirkenden ausgiebigen Raum für Soli, meist mehrfach, bekam, während die Chefin sich diesen Raum nicht schenkte und geradezu bescheiden am Rand saß und spielte, als wäre sie eine Nebenfigur des Ganzen. Ihre Mitmusiker waren durchweg beeindruckend und mitreißend, speziell Bassist John Hébert und Saxofonist Jon Irabagon kamen beim Publikum sehr gut an. So unterhaltsam ich das etwa 45-minütige Programm auch fand, es schien mir auch ein klein wenig enttäuschend konventionell, in American-Jazz-Mainstream-Weise, weshalb mich sehr wunderte, dass Bill Frisell die Zugabe mit Halvorsen später mit den Worten einleitete: "It blew my mind. I've never heard anything like that." Denn so vielseitig und eingängig Halvorsens Oktett-Programm auch war, dass man das, womit die acht oder neun hier dargebotenen Stücke aufwarteten, nicht bereits irgendwo so oder ähnlich gehört hätte, konnte man nun wirklich nicht sagen.
Dabei fällt mir ein, dass in einem Kurzbericht zum Festival (im RBB, wenn ich mich nicht irre) ein paar Gäste nach den Konzerten befragt worden waren, und einer dieser Interviewten, laut Selbstaussage seit vielen Jahren ein regelmäßiger Jazzfest-Besucher, brachte es tatsächlich fertig, in seinen kurzen Statements sicher sechs- bis achtmal zu sagen, dass das Programm in diesem Jahr besonders "anstrengend" (gleichwohl lohnend) sei, "so anstrengend war es noch nie". Man darf daher mit einiger Sicherheit annehmen, dass der Herr sich über das zumeist ruhige Programm des "Melancholic Sunday" sehr gefreut haben dürfte. Leider war ich nicht bei dem Doppelkonzert am Nachmittag, obgleich Maria Fausts großartiges Ensemble-Programm für eines der besten und fantasievollsten im zu Ende gehenden Jahr veröffentlichten Jazzensemble-Alben (Machina) gesorgt hat, das ich liebend gerne live erlebt hätte, zumal in der Kaiser-Wilhelm-Gedächtniskirche und gefolgt von einem Soloauftritt von Kara-Lis Coverdale.
Zurück zum Abendprogramm: Während Mary Halvorsens Oktettstücke also mit Abwechslungsreichtum und Publikums-Eingängigkeit punkteten, das Konzert indes leider ein wenig steif und unflexibel wirkte (ein Eindruck, den mein Freund oben auf der Loge ebenfalls bekam – jedes der vielen Soli vermittelte weitaus mehr das Gefühl von Pflicht als von Kür, schade), war der Auftritt von Kim Myhrs Septett, der den Gitarren-Konzertabend eröffnete, gewissermaßen das Gegenteil: Interessanterweise machen die Stücke seines Albums You | Me in ihrer etwas ausgebauten Live-Variante (erweitert auf ganze vier Gitarristen!) erst einmal den Eindruck streng durchgeplanter und unflexibler Minimal Music. Wer das Album kennt, weiß, dass es sich hier um zwei epische Kompositionen für Gitarre und mehrere Perkussionisten (Hans Hulbækmo, Ingar Zach und Tony Buck) handelt, die in der Tradition von Steve Reichs "klassischem" Material stehen, gefiltert durch leise Anklänge an norwegische Volksmusik und die aus dem Osloer Sofa-Music-Umfeld (oder ähnlich auch von den Necks, apropos Tony Buck) bekannte Ambient-Improvisation, wo Kim Myhr und Ingar Zach mit dem Sofa-Label und ihren zahlreichen Bands und Projekten seit mindestens 15 Jahren wesentliche Protagonisten sind. Der Ansatz, den diese Musiker verfolgen, ist oftmals der eines hypnotischen Musizierens mit sich ineinander verzahnenden und auseinander herauskristallisierenden Entwicklungslinien, was auch beim Zuhörer gerne einen latenten Trance-Zustand evoziert. Das gelang auch beim Auftritt am Sonntag Abend sehr schön und vor allem ohne, dass es je steif und formal geworden wäre, nicht zuletzt weil sich die sieben Musiker offenkundig seit vielen Jahren kennen und gut verstehen. Man darf dabei freilich keinen konventionellen Jazz erwarten, wie das wohl die beiden etwas älteren Besucher/innen neben mir hatten, die nach dem Myhr-Konzert kommentierten, dass das die Konzerte aufzeichnende Radio jetzt fürs erste wieder genügend banale Dudelmusik für die Minuten vor den Nachrichten in petto habe. Schätze, die beiden waren mit dem deutlich jazzigeren, aber auch gefälligeren Auftritt des folgenden Oktetts dann gut bedient.
Gerne hätte ich wie gesagt auch andere Konzerte erlebt, zumal der erwähnte Freund sehr positiv über die Auftritte von Jaimie Branch, Moor Mother und Irreversible Entanglements berichtete. Bill Frisell hat er wiederum durch diesen Abend schätzen gelernt. [Fotos © Camille Blake. (Die zweite Gitarre fasste Frisell während des ganzen Auftritts übrigens nicht einmal an.) Ein paar Fotos von dem Abend kann man hier bei der Jazz-Zeitung sehen.]
Two weeks ago I went to see (and hear) Sigurd Hole's trio at Berlin Mitte's jazzclub b-flat. Sigurd had invited me to the concert after we had failed to meet in Oslo, even though our short-term residence (the apartment of friends who spent some time in our flat in Berlin) was only a few streets away from his apartment. I had already been well familiar with his versatile work in various bands – Karl Seglem's acoustic quartet, five Eple Trio albums, a fascinating free-improv album with Seglem and Jonas Sjøvaag (West Wind Drift), and, most recently, Tord Gustavsen's new trio album which I like so much more than the earlier trilogy of trio albums, among others. So when he sent me his two new albums which he released this year, I was surely interested in reviewing them. 
I was not prepared, however, for such a unique trio recording: Sigurd recorded Encounters with Jarle Vespestad (whom he got to know through Gustavsen's trio), who has already inscribed himself into recent Norwegian music with countless idiosyncratic projects and an always mesmerizing personal style of playing drums and percussion, and the younger Håkon Aase (whom Sigurd got to know though his teaching at Oslo's music academy), whom I had briefly met in Kongsberg this summer, whose own bands (Yūgen, Filosofer) have shown innovative approaches between jazz, improvisation and folk and whose playing in other people's bands (Mats Eilertsen, Thomas Strønen etc.) has caused Manfred Eicher to speak favorably of him. Which is why I was actually a bit surprised that Encounters was not released as an ECM album. It has all the necessary qualities for it. Anyway, Manfred Eicher probably likes it and I am positive that the next album by this trio will be recorded with him as a producer – and Encounters will have been "discovered" by more people by then. It's a truly beautiful and inspired recording, and their two-hour concert was a delight from beginning to end, with all of them playing jazz in sometimes unorthodox and always entertaining ways, while showing their best qualities as a band with unique instrumentation.
Elvesang, Sigurd's other 2018 album is a more introspective album for bass solo, and even though it may not as immediately emotional, it is a very personal project, recorded in his home region, the rural municipality of Rendalen (Rena valley) somewhere between Oslo and Trondheim, "surrounded by farmland", as he writes in his liner notes. This music seems to have grown out of this rural Norwegian place, you can even hear the weather and some birds. 
I was curious to hear more about the background of this music:
What is your connection to Japanese culture? I notice there are references on both these albums.
Well, it all started – triggered during my travels/tours in Japan – as a fascination with the Japanese culture and the history of Japan, especially focused around the role Zen Buddhism has played in both the Japanese society as a whole and in different kinds of Japanese art. This fascination has also lead to a keen interest in Zen Buddhism in particular, resulting in the reading of many books, experimenting with Zen meditation and visiting numerous temples in Japan. I find Zen temples a great source of quiet inspiration. I have walked down this road not to become a hardcore Zen Buddhist, but because I find in Zen ways of dealing with different aspects of life that I believe can be of great benefit both on an individual and collective level in a modern, western society. Not a groundbreaking discovery in itself as Zen has been adapted into the western world for a long time and has grown to become quite popular, however it has been an important discovery for myself.
Zen's relationship with nature, and the key insight that human beings are a completely dependent on and an inseparable part of nature and all life on earth, and therefore should act accordingly in treating all our surroundings with the utmost care and love, is in my opinion the most important wisdom derived from Zen that we should strive to make part of our own lives. Looking around me, I sometimes feel like modern man, in general, has lost track of this sensation of unity with nature. Instead of being a part of nature, we strive to control and manipulate nature just to serve our own needs, without taking into consideration nature's vulnerability. I believe it is of the utmost importance to renew our relationship with nature, as a humble, caring and inseparable part of a greater whole. Only then, with this starting point, I believe can we find the inspiration and motivation needed to change our way of life into a truly sustainable relationship with our surroundings.
So how did this become an influence on your music-making?
The aspect of meditation has always, I believe, been an important part of my approach to music – both in practicing, playing solo and in playing with bands. Working more often than not with rather soft dynamics in minimalistic movements, long shapes and static situations in music, one may say that my general approach to music has an introvert quality. However, I do also enjoy the more playful aspects in music. I see no conflict between the two, quite the contrary, I see opportunity for developing meaningful dialogues between the meditative and the playful – within an aesthetic whole.
In Shakuhachi flute music, Honkyoku (traditionally used in the Fuke sect of Zen Buddhism in the practice of suizen – blowing meditation), I found many elements in the way of shaping sounds, phrasing, the use of quarter tones, and also in the aspects of time and silence, similar to what I was already doing in my solo work (this discovery happened maybe some four or five years ago). My airy and almost flutelike approach to arco playing has similarities to the sound of the Shakuhachi, making it a very natural approach in many ways. I also found inspiration in some of the written musical material for the Shakuhachi that I have tried to translate the double bass. 
Another thing I find inspiring in Zen, is the approach to the now – the immediate way of responding to ones surroundings being completely in the now. For me, this is something very akin to being an improvising musician – always listening to ones surroundings with the utmost care, ready to respond to whatever happens. All in all, I find great resonance in Zen for what I want to express in my music on a deeper level. I hope to invite my audience into an almost meditative state of listening, giving a feeling of tranquility and inner peace – and at times also a feeling of restlessness and curiosity that might aspire to evolve a closer and more caring relationship with nature.
What was the original starting point for the solo album? Where did the set of solo compositions start — and when was the point in time when you noticed it needed to be a solo album?
Ever since starting with Eple Trio in 2003, and later also in particular in my collaborations with Karl Seglem, I searched for ways of expressing myself on the double bass that had a relationship somehow with Norwegian traditional music. After a while, in every concert with Seglem, I was given a spot to play completely solo based on this musical approach. This became an important playground for me to experiment with the double bass as a solo instrument, trying out different approaches both on the practice room and then on stage – the best way of learning through getting an immediate response on communicating the music to an audience. Apart from the pure instrument-specific aspects, the aspect of time and timing was a very important thing in this process, feeling how long the different parts and movements should be in the whole of a solo composition / improvisation. The idea to make a solo album was maybe lurking in the back of my head, and in 2012 I believe, Misha Alperin (r.i.p.) heard me play solo at an award ceremony in Oslo. Afterwards, he told me that I should make a solo double bass album. It was very inspiring to hear someone like him say this, and it made be believe that I really could do this. However, it took still four years before I got the actual recording done – in July 2016. I learned a lot from the recording process, both in distilling and preparing the material on beforehand, the recording itself, and then the selection of parts and making the order of the album – it felt very satisfying to get to explore and concretize my ideas on an album.
I have heard quite a few solo bass albums (Barre Phillips, Nils Davidsen, Joel Grip, Adam Pultz Melbye, Håkon Thelin…), and in a way they sometimes tend to be somewhat austere as by nature the bass is not the instrument most people would go out and buy a solo album of… So did you actually feel the need to develop an overall vision or idea for this album before you recorded it, to give yours a specific, unique approach, to address your personal vision to an audience — or did you go the other way, i.e. just follow your intuition without thinking about an audience during recording and writing?
The creative and great work of Stefano Scodanibbio, and also Håkon Thelin, have in recent years become important sources of inspiration for me in learning playing techniques I did not know before. In some of their material I might also find ideas that I "steal" and use as a starting point for making something else.
I never think of an audience when I compose or practice. However, this is not entirely true. Because I am listening myself, right? So in a way there is an audience present at all time. You need learn how to become a good listener to your own music when you are making it, to make decisions, what is good, what is bad, what to keep, what to throw away, and so on… but I never think "this will probably sound good to the kind of audience I want to reach with my music". For me, thinking like that completely destroys the creative process. If I love what I make, there is also a chance that others might also like it. Which is of course very important to me. That being said, I believe that unconsciously, as a result of previous experiences performing music for an audience, the audience might play a minor role in the decisions I make in composing even though I am not aware of it.
The overall idea for Elvesang, for a long time, was simply to make an album where I explored the different playing techniques I used in my solo playing, giving each composition its own character based on the playing techniques. This way I could learn about my own playing, decide what is and what is not a clear enough musical idea to be something. So, it basically came from an idea to explore and distill the ideas in my own playing. Then, while preparing the different ideas in the days leading up to the recording, walking along a river on the way to my borrowed study in Rendalen, came the idea to make a piece called Elvesang (Riversong). To imitate, in an abstract manner, the sound of a river as the basis of an improvisation. This then became the bearing artistic idea behind all the pieces (apart from the opening track, Prelude, by far the most composed piece on the album): making small, abstract musical pictures of my own experience or sensation of different situations and different objects in nature.
60s pop star turned darling of the avant garde Scott Walker has joined with Australian pop singer-songwriter Sia to score Vox Lux, the forthcoming second feature by director Brady Corbet, starring Natalie Portman (…), after Walker penned the tense, oppressive score for Corbet's debut film, 'The Childhood of a Leader'. – The Guardian