Das Knistern und Knacksen in der Musik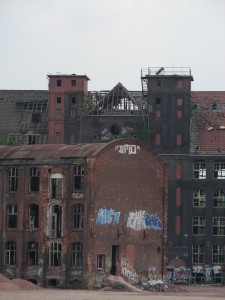 Okay, nun hat Michael nach vielen Jahren seine Plattensammlung wieder in den Händen und er wird, besonders mit seinem feinen neuen Plattenspieler, wieder ein Geräusch hören, ja erleben, was uns, der älteren Generation, gleichsam in die Wiege gelegt wurde: das gleichmäßige Knacken der Platte – wenn sich  Kratzer auf der Platte befinden – und das Knistern, wenn es sich um Staub handelt oder um eine Platte, die früher einmal feucht abgespielt wurde. Die Sehnsucht nach diesem Geräusch scheint in den letzten Jahren des digitalen Zeitalters so groß geworden zu sein, dass die Tonmeister von CD-Aufnahmen dieses altbekannte Geräusch absichtlich in die Musikproduktion einmischen. 2013, ja tatsächlich in diesem Jahr, da kam die CD mit den mit Abstand am meisten Knaster-, Knack- und Knistergeräuschen auf den Markt. Natürlich, regelmäßige Besucher dieser Seite wissen schon, welche herausragende CD gemeint ist, von dieser wunderbaren Platte war hier schon des öfteren die Rede: L. Pierre: The Island Come True.
Zu den einzelnen Aufnahmen auf dieser CD: Harmonic Avenger hört sich an, als habe jemand ein vollkommen verstaubte Platte aufgelegt. Dies erzeugt bei mir eine Stimmung, als hätte ich meinen alten tragbaren PE Musical 2V angeworfen und eine alte Single aufgelegt. Auch Sad Laugh ist so eingespielt worden und trägt den Hörer ebenso in vergangene Zeiten …  Auf dem Stück The Grief That Does Not Speak sind dann schon handfeste Kratzer zu hören, gepaart mit kräftigem Knistern, das kann der aufmerksame Hörer dann auch auf Exits, Drums, Now listen wahrnehmen. Mit Tulpa hören wir ein Stück ausschließlich aus Geräuschen bestehend und einer menschlichen Stimme, das Ganze hört sich an, als habe jemand eine alte Schellackplatte auf dem Dachboden gefunden und würde ihr nun auf einem alten Grammophon lauschen. Doctor Alucard dagegen kommt zunächst ganz normal produziert daher, dann aber hat der Tonmeister die Regler der Musikkanäle  ganz langsam heruntergezogen, was bleibt, das sind Naturgeräusche. The Kingdom lässt natürlich die Liebhaber von Geräuschen besonders aufmerken, hier gibt es noch dazu Vögel und vor allem Grillen zu hören, womit die Scheibe dann schließt.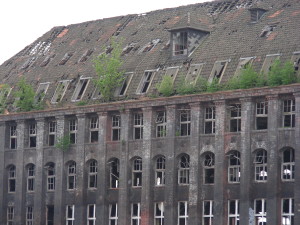 Wenn man einmal darauf achtet, dann fällt es wirklich auf, wie enorm hoch die Zahl der CDs ist, auf denen absichtlich Rausch-, Knister-, Knaster- und Knackgeräusche zu hören sind. Ich werde hier an dieser Stelle noch so einige CDs vorstellen, auf denen wir genau diese Geräusche wahrnehmen können. Vielleicht haben die Hörer ja doch genug vom glatten, glasklaren Sound der CD.
Es könnte aber auch sein, dass das Phänomen mit etwas zusammenhängt, was sich hinter der Metapher  Schöne Ruine verbirgt. Dann hätten wir es also nicht nur mit der Freude am Unvollkommenen, Fehlerhaftem zu tun, sondern mit der Faszination, die darin liegt, wie der Lauf der Zeit die Dinge vollkommen zufällig verändert. Ob eine Ruine dann eines Tages als "schön" empfunden wird, haben wir nicht in der Hand; wo eine Schallplatte knistert, an welche Stelle ein Knacken hörbar wird, wo der Kratzer eine Platte beschädigt, das liegt nicht (oder muss man besser sagen "das lag nicht"?) in unserer Macht. Deshalb strahlt die eine Platte einen gewissen Charme aus, wenn sie knistert, bei der anderen stört das Knacksen einfach nur.
Nun ist aber gut!