Vielleicht haben Herr Klinger oder Mr. Whistler oder sonst jemand eine Lieblingsversion dieser berühmten Jazzkomposition (Michael Engelbrecht)
Das stärkste, erhebendste und reinste Wohlgefallen ist – dies ist meine Überzeugung – in der Betrachtung des Schönen zu finden. Sprechen nun die Menschen von Schönheit, so meinen sie streng genommen nicht, wie zu erwarten wäre, eine Eigenschaft, sondern eine Wirkung: sie beziehen sich, kurz gesagt, auf jene starke und reine Erhebung der Seele – nicht des Verstandes oder des Herzens – die in der Betrachtung des "Schönen" erfahren wird. Daher bezeichne ich Schönheit als die Domäne der Poesie.

Wenn ich also die Schönheit als mein Gebiet betrachte, so bezieht sich meine nächste Frage auf ihre höchste Ausprägung – und alle Erfahrung hat gezeigt, dass dies ein Ton von Wehmut ist. Die Schönheit, gleich welcher Art, erregt in ihrer höchsten Entfaltung die empfindsame Seele stets zu Tränen. Die Melancholie ist also der legitimste aller poetischen Töne.

nach Edgar Allan Poe – The Philosophy of Composition (1846)
NARDIS ist einer der schönsten Jazzsongs überhaupt, eine Erfindung von Miles Davis. Er hat seine Komposition wohl nie selbst eingespielt. Bill Evans erschuf das umfassendste Kompendium dieses wunderbaren Stückes – eine Welt für sich. Niemand hat die tiefe Melancholie dieser Melodie so freigelegt wie Bill Evans in fast balladesken Versionen, in verzweifelt ruppigen up-tempo Variationen wie jener aus Paris vom 26. November 1979 mit seinen Partnern Marc Johnson und Joe LaBarbera 10 Monate vor seinem Tod.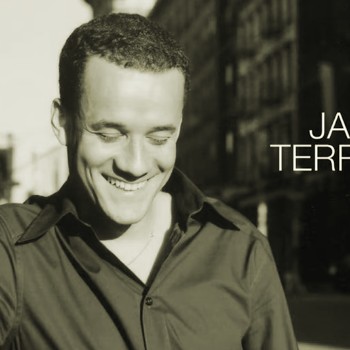 Außerhalb der Bill-Evans-Nardis-Welt finde ich auch Lieblingsversionen. Mich sprechen die luziden langsameren Versionen an, etwa die des John Abercrombie Quartet mit Marc Copland, einem meiner höchst geschätzten Jazzpianisten (ECM 2528).
Mein Favorit ist jedoch Jacky Terrassons Darbietung, nicht weil es die langsamste ist, die ich kenne. Sie trifft mich immer in der Seele. Sie findet sich auf dem von mir meist gehörten Piano Trio Album meiner Sammlung. Dafür muss es Gründe geben. Terrasson sounds like nobody else, and this CD ist full of surprise and delight.
Maurice Ravel bekannte, dass "mein Lehrer in Komposition Edgar Allan Poe war, wegen der Analyse seines wunderbaren Gedichts 'Der Rabe'. Poe lehrte mich, dass wahre Kunst auf einem perfekten Gleichgewicht zwischen reinem Intellekt und Emotion beruht.'