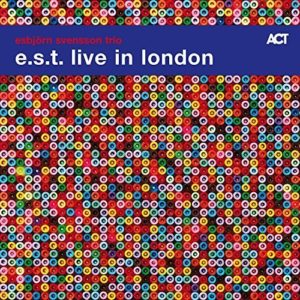 I'm sure that Esborn Svennson's untimely death affected many Manafonistas and readers – it certainly affected me deeply.
To tell the truth, when I first heard them I was not particularly blown away. Then I bought the American release, Somewhere Else Before, a compilation culled primarily from From Gagarin's point of View and Good Morning Susie Soho, (both excellent early albums), and I was hooked – I became a rabid fan, buying every subsequent release and eventually collecting their entire catalog. And hungry for more.
So naturally, I responded to the news that ACT is releasing a new live double CD with great joy and expectation. This trio holds a special place in the jazz universe – and in my heart. They were a singular force of nature- sadly, I never got to see them live.
This is one of those rare trios, the kind whose chemistry can only come about by growing up playing music together. I am looking forward to this one with great anticipation.