Clara Mondshine ist ein einzigartiger Name, unauffindbar in Telefonbüchern und Einwohnerverzeichnissen – ein Kunstname, ein Künstlername. Dass Bachauer Clara ist, wurde nicht geklärt als ich zwei- oder dreimal Musik von Mondshine im RIAS hörte.
Im Juli 1988 lief mein Cassettendeck im Aufnahmemodus.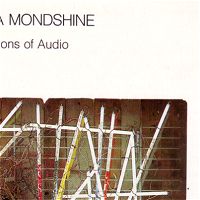 Am laufenden Band (4)
(Sendung RIAS am 8. Juli 1988 – Moderation: Hildegard Curth)
Ocean of Tears
The Final Ritual
Bachauer mochte die Musik von Eno.