27. Februar – Svavar Knútur @Biersalon Trompeter, Hof
Die Städte Nürnberg und Fürth haben zusammen rund 730.000 Einwohner. Manchmal frage ich mich, ob eine Mannschaft, gebildet aus den deutschen Spielern des 1. FCN und der SpVgg Greuther Fürth, sich für die UEFA Fußball-Europameisterschaft qualifizieren könnte. Manchmal ist nur dann, wenn ich an Island denke, wo etwa 330.000 Menschen leben. Nun: Island spielt mit, die Niederlande müssen TV glotzen – Surprise, Surprise!
Auch exzellente Handballer gibt es in dem kleinen Land. 2008 gewann Island die Silber-Medaille bei den Olympischen Spielen, und es ist nicht lange her, da hat ein isländischer Trainer – Dagur Sigurðsson – die deutschen Handballer zur Europa-Meisterschaft geführt. Dagur ist vielseitig: nicht nur Sportler, sondern auch Musiker, Schachspieler, Unternehmer. Er ist Mitbesitzer des KEX-Hostels – eine ehemalige Keksfabrik.
Das KEX-Hostel ist einer von mehreren Veranstaltungsorten des Iceland-Airwaves-Festival zu Reykjavík. An fünf Tagen Anfang November bekommt man einen Einblick in eine unglaublich bunte Musikszene …
… von der ich eigentlich erst seit wenigen Tagen einen nur leichenblassen Schimmer habe. Was weiß ich schon von isländischer Musik? 
Surprise, Surprise steht als Vinyl-Scheibe aufrecht in meinem Plattenschrank – wegen des Funk-Fusion-Krachers Garden Party, the band is still alive! Im November 2013 habe ich versäumt, Mezzoforte bei den Kulturwelten des Textilmuseums Helmbrechts zu hören. Björk hat mich vor allem als Schauspielerin in der Rolle der Selma in Lars von Triers Film Dancer in the Dark beeindruckt.
Dass ich die Tür zur isländischen Pop-Musik jetzt einen Spalt aufgemacht habe, liegt daran, dass mein Sohn Philip, der regelmäßig das Iceland-Airwaves-Festival besucht und eine Blogseite über isländische Musik betreibt, mich am letzten Samstag zu Svavar Knúturs Auftritt in Hof mitgenommen hat. Ein feines Konzert!
Svavar Knútur – Bátur bíður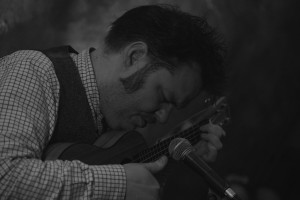 Während der langen Autofahrt nach Hause haben wir Sóley zugehört.