He-o he came walking down my street
He-o and he stopped in front of my door
He-o and he knocked on the door a long while
He-o then he turned and he walked away
He-o then he turned and he walked away
He-o and he never came back again
He-o I wasn't at home that day
He-o and I never found out that he came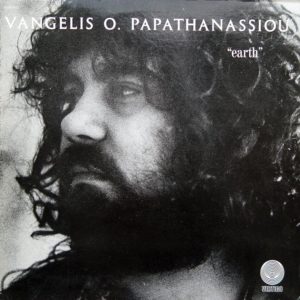 Über den Wolken des Jupiter baut sich langsam ein pathetischer Klangteppich auf, während die Augen der Sonde JUNO langsam auf den großen roten Fleck zusteuern. Aber vermutlich hat Vangelis nun eine wesentlich weitere Perspektive und kann mehrere Orbite gleichzeitig durchlaufen, seitdem er seine Erdgebundenheit am 17. Mai beendete. Nein, nicht dass ich auf einmal den großen Pathos liebe, der ihn so berühmt gemacht hat. Viel mehr mochte ich seine frühen Arbeiten mit Aphrodite's Child und eben Earth, die atmosphärisch noch in der gefühlten Stagnation Griechenlands verortet ist, die der griechische Literaturnobelpreisträger Giorgos Seferis in seinem Stück Sechs Nächte auf der Akropolis fast beiläufig mit beklemmender Dichte beschrieb, das ich einmal nachts in einem Rutsch durchlesen musste, nicht weil da viel passierte, sondern weil da genau gar nicht viel passierte und die Stimmungen im Düsteren meine Aufmerksamkeit bannend einen unglaublichen Sog erzeugten.
Auch die frühen experimentellen Synthesizeralben, v.a. Albedo 0.39, Spiral und Beauborg mag ich immer noch, vielleicht noch den genialen Soundtrack zu Blade Runner und die Anfänge seiner Zusammenarbeit mit Jon Anderson, dann ertrug ich den darauffolgenden Bombast nicht mehr, das war zu glatt und aufgeblasen. Albedo 0.39 ist der Lichtreflektionsfaktor des Planeten Erde, Earth, die er nun für immer verlassen hat. R.I.P.