Beginnen wir also mit dem Urvater der Ambientmusik, mit Erik Satie, dem Mann, der posthum wesentlich dafür sorgte, dass mir als jungem Menschen das Klavierspielen nicht abhanden gekommen ist. Denn damals fühlten sich seine Stücke endlich mal so an, als ob sie aus mir flössen und nicht einfach nur qualvoll von mir gespielt werden müssten. Diesem Freigeist nun über hundert Jahre später Respekt zu zollen ist nicht ganz einfach, weil seine Musik ubiquitär geworden ist und mancher bei der Nennung seines Namens bereits zu gähnen beginnt. Dabei war er in seinem teilweise regelrecht anarchischen Ansatz damals ein Enfant terrible der feinsten Sorte. Weil die Würdigung und damit auch der finanzielle Zufluss teilweise ausblieben, lebte er zeitweise in einem winzigsten Zimmer, in dem lediglich sein Klavier und ein Bett Platz fanden, das Türeöffnen dann aber schon wieder problematisch wurde. Als Debussy ihm einmal vorwarf, dass seine Stücke keine rechte Form aufwiesen, nahm er die Kritik mit dem ihm eigenen Humor gleich an und komponierte umgehendst ein Stück in Birnenform! Der Versuch sich Satie zeitgemäß anzunähern ist ganz aktuell mit Fragments aber überraschend und sehr vielseitig gelungen. Die Deutsche Grammophon lud verschiedene Komponisten und DJ's ein sich zeitgemäß an ihm zu versuchen, darunter Henrik Schwarz, Monolink, Christian Löffler, Pantha du Prince, Sascha Braemer und viele mehr. Hierbei kamen viele sehr spannende Reworks und einige Remixe heraus, die der Musik Saties auf einmal einen tanzbaren Boden verschafften, sie bis zur Unkenntlichkeit durcharbeiteten und doch in Satie's Sinne faszinierende Klangräume schafften. Besonders hervorzuheben ist der Gnossienne No.1 Rework der Grandbrothers, der eine unglaubliche Dynamik entfaltet und der eigenwillige Rework des DJ und Biologen Dominik Eulberg (Lesetipp: "Mikroorgasmen überall") und nicht zuletzt die Sonneries de la Rose-Croix von Moritz Fasbender, von der gleich die Rede sein wird. Abwechslungsreich, mal bizarr, definitiv gut entstaubt und reinigt die Gehörgänge gründlich.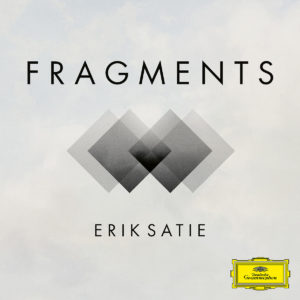 Moritz Fasbender ist der Name des verstorbenen Zwillings und der Familienname der Mutter der Leipziger Pianistin, Komponistin und Filmmusikerin Friederike Bernhardt, ihr alter Ego. Sie ist neben all den anderen Tätigkeiten auch passionierte Kaninchenliebhabenrin und jedesmal (so behauptet sie wenigstens) wenn sich eines ihrer Kaninchen unter ihrem Flügel aufhielt komponierte sie ein Stück, weswegen sie ihr Debütalbum 13 Rabbits nannte. Friederike Bernhardt ist eine Meisterin im Spiel mit Klangfarben und -schichten und Atmosphären, lotet dabei die Grenzen ihrer Tasteninstrumente behutsam, aber konsequent aus und erweist sich dabei als so ausgesprochen kreativ und innovativ, dass jüngst sogar David Sylvian sie zum Aufnehmen neuer Songs (man darf also gespannt sein…) in sein Studio geholt hat. Eingerahmt von den eigenwilligen Fragmenten Three Armed Men at the Foot of My Bed und Three Armed Men Leaving My House finden sich 11 Stücke die sich nicht festlegen lassen wollen, bisweilen mit Konventionen spielen, um sie zu verraten und dabei ganz beiläufig eine feinste Sensibilität fürs Cineastische wie ein Vexierspiel (Playlist) pflegen.
Japanese Jewels 18: "Writing about music is like dancing about architecture" – ein Zitat, dessen Ursprung letztlich unklar bleibt, aber bereits einigen namhaften Musikern, wie Elvis Costello, Laurie Anderson, Frank Zappa, David Byrne und vielen mehr zugeschrieben wird und nicht mehr als die grenzfälligste Möglichkeit über Musik zu schreiben benennen soll. Challenge accepted, sagt hierzu der japanische Ausnahmepianist Koki Nakano, dessen aktuelles Album Oceanic Feeling im Frühsommer erschienen ist. Der klassisch ausgebildete Pianist hat sich in seinen bisherigen Alben langsam Stück für Stück von den erlernten Konventionen befreit, um inzwischen minimalistische und subtil doppelbödige Stücke mit fast Reich'schem Groove zu komponieren. Aber was hat das alles mit dem Tanz über Architektur zu tun? Dazu muss man sich nur die Videos zu seinen Stücken anschauen, die nicht nur ein intensives Bilderleben führen, sondern sogar den Schluss nahelegen, dass man lieber weiter so zur Architektur tanzen sollte, als groß Worte zu verlieren: Mue, Glances, External Cephalic Version oder wo klaustrophobe Räume durchmessen werden, wie in Port de bras. Ein irisierendes und intensives Album, das zudem ganz hintergründig japanischen Musik- und Hörgewohnheiten Rechnung trägt.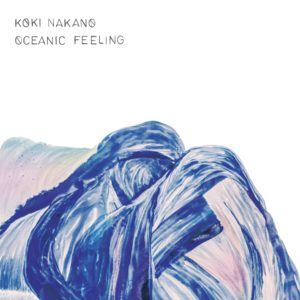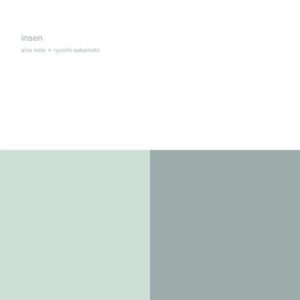 Japanese Jewels 19: Insen von Alva Noto & Ryuichi Sakamoto. Langsam erklingt ein gesetzter Klavierton nach dem anderen, es klickt und kruschpelt dazwischen, ein knisternder Rhythmus schiebt sich in den Vordergrund, leise, diskret und hypnotisch während ich mit meinem alten silbernen Pontiac Transport (das genialste Auto, das ich je hatte) leise über einen Alpenpaß gleite: die weiten Schneefelder, die offene Weite, Wolken durch die Niederungen ziehend, die harsche Steinwelt, die die Straße in unbeugsam kleine Serpentinen zwingt. Ein majestätisches Ambiente zu diesem schwebenden Soundtrack, der die tiefe Ruhe der Umgebung diskret aufnimmt und alles zu einem psychedelischen Roadmovie transformiert.
Szenenwechsel: Alva Noto und Ryuichi Sakamoto live in den organischen Eingeweiden des Frankfurter Clubs Cocoon. Zwischen den Formen, die auch von Roger Dean entworfen sein könnten steht eine große eckige LED-Wand und ganz unscheinbar davor die beiden Protagonisten, die gerade Svmmvs herausgebracht haben. Wieder ist sie binnen Minuten da, diese sogartige, in kortikale Tiefen führende Mischung aus einem zeitlupenhaften Flügel und den elektronischen Klicks und Flächen, die tranceinduzierend einen wachen Frieden in einer unbestimmten Zwischenwelt hervorrufen und jegliches Zeitgefühl für die Dauer ihrer Existenz aussetzen. Überwältigend bizarre Schönheit.
Dieser fügen wir nun noch eine sehr diskrete, in Naturtonskalen schwingende Erweiterung der Stille hinzu: das aktuelle Album von Christina Vantzou, Michael Harrison und John Also Bennett, dessen Musik auf nordindischen Ragas basierend in einer unglaublichen Intimität zwischen dem für unsere Ohren erst etwas dissonant klingenden, in der natürlichen Obertonreihe gestimmten Flügel Michael Harrisons, der mit LaMonte Young spielte und ebenfalls bei dem indischen Gesangsmeister Pandit Pran Nath lernte, und den hintergründigen resonanten Drones JAB's oszilliert. Manchmal klingt der Flügel mehr wie eine elektrische Zither und erinnert dann etwas an die ruhigeren Stücke Laaraji's, mal absorbieren die stehenden Resonanzen jegliche vordergründige Aufmerksamkeit und führen langsam zurück in den Ursprung aller Dinge: eine freundliche Stille, die noch nicht erklungen ist.