Underworld: Drift Series 1 (Box Set)

Sunno)): Life Metal

Joe Lovano: Trio Tapestry

Bill Callahan: Shepherd in a Sheepskin Vest

Lankum: The Lifelong Day 

Lambchop: This (is what I said)

Thom Yorke: Anima

Rabbia / Petrella / Aarset: Lost River

Oren Ambarchi: Simian Angel

Nick Cave: Ghosteen

Rustin Man: Drift Code

Arve Henriksen: The Timeless Nowhere 

Leonard Cohen: Thanks For The Dance

Lee Perry: Rainford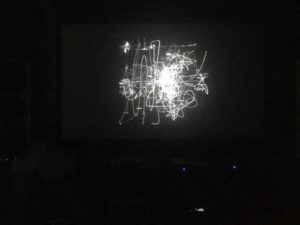 Diese Alben sind geblieben, einige haben andere Plätze eingenommen, in sie kann ich heute wie damals kopfüber eintauchen, der Rest meiner Top 40 von 2019 bleibt nur noch speziellen Momenten vorbehalten, historischem Interesse, guter Erinnerung, und qualitativer Wertschätzung. Auf die alte Jahresliste  stiess ich auf Umwegen, weil ich im Archiv vergebens suchte nach "Second Toughest of the Infants" von Underworld. Ich hatte ein geradezu körperliches Verlangen, einen ganz bestimmten Song der LP zu hören. Und dann hielt ich auf einmal diese "Drift Series Box" in Händen, und es gab kein Entkommen, ich setzte die Kopfhörer auf und wünschte mir eine gute Reise (s. Foto). Mit einem Schmunzeln erinnerte ich mich, dass ich Karl Hydes Musikwelten erst betrat, nachdem ich ihn in London kennengelernt hatte, in Enos Studio, in dem die zwei aussergewöhnlichen Platten der Zwei entstanden, die eine voller Songs, die andere voller Experimente.