Der Renner des neuen Schuljahres: Schusssichere Backpacks!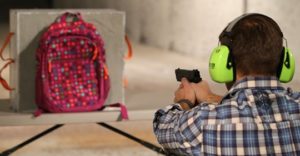 Wie man sieht, findet der freie Markt für jedes Problem eine Lösung.
This entry was posted on Dienstag, 20. August 2019 and is filed under "Blog". You can follow any responses to this entry with RSS 2.0. You can leave a response here. Pinging is currently not allowed.
1 Comment
Wolfram:

Wirklichen Schutz bieten nur die originalgroßen Ganzkörper-Packs.
Leave a comment