Auch eine schöne Vorstellung: Einmal unerreichbar sein, ganz für sich. Nur der Turm und das Meer. Leichtturmwärter, das wär´s doch!
Natürlich bot die Laterne einen großartigen Blick aufs Meer, den jene Wärter genossen, deren Sinn für die Schönheit des Ozeans noch nicht abgestumpft war. Isolation ist das augenfälligste Merkmal von Leuchttürmen. So wurde etwa der mehr als 30 Kilometer vom Land entfernte Leuchtturm Stannard Rock (1883) im Lake Superior als  "einsamster Ort der Welt" bezeichnet. (S.124).
Diesen Hinweis auf einen radikalen Rückzugsort entnahm ich dem kürzlich im DuMont-Verlag erschienenem Buch "WÄCHTER der SEE", ein herrliches, ein wunderbares Buch, das mir viele ganz spezielle Abende beschert hat. "WÄCHTER der SEE" ist ein Buch von R.G.Grant, es geht um die "Geschichte der Leuchttürme". Dieses großformatige, ungeheuer liebevoll gestaltete Buch, in dem nicht nur Fotos und Baupläne der wichtigsten Leuchttürme der Welt und deren Geschichte zu finden sind, sondern auch Querschnitte der Türme, Zeichnungen, die Geschichte der Leuchtmittel, Leuchtturm-Zubehör und vieles mehr.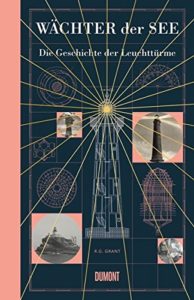 Das Buch gliedert sich in vier Kapitel, sowie einen Prolog und einen Epilog. Im Prolog erfährt der Leser alles über den abenteuerlichen Bau des EDDYSTONE-TURMS – die Arbeiten begannen 1696 . Im Epilog, wer hätte es anders erwartet, geht es um DAS ENDE EINER ÄRA; ein eher trauriges Kapitel.
Im ersten Kapitel wird uns die Geschichte des Leuchtturms erzählt, "WUNDER DER TECHNIK", im zweiten das gefährliche Metier des Leuchtturmbaus "IM KAMPF MIT DEN ELEMENTEN ", im dritten die Entwicklung von Lampen und Linsen "EIN LICHT IN DER DUNKELHEIT", und im vierten, menschlich sehr bewegenden Kapitel, die Höhen und Tiefen im Leben der Leuchtturmwärter, "DIE HÜTER DES LICHTS".
Ein Buch mit 160 Seiten, 250 farbige Abbildungen, 100 s/w Abbildungen, erschienen im Originalverlag: Thames & Hudson Ltd, London 2018, Originaltitel: Sentinels of the Sea. A Miscellany of Lighthouses Past.
Das Buch ist dermaßen schön gestaltet, dass es eigentlich mit Preisen überhäuft werden müsste, aber, wer liest schon ein Buch über Leuchttürme?!
Der Verlag schreibt u.a.: "Wächter der See erzählt von den Anstrengungen und technischen Meisterleistungen, die es möglich machten, selbst auf den kleinsten Felsvorsprüngen und sogar mitten im Meer Bauwerke von enormer Größe und Stabilität zu errichten. Es beschreibt das wichtigste Element der Türme – das Licht – und seine Entwicklung vom schwachen Kerzenschein hin zu weitreichenden gebündelten Strahlen. Es berichtet von Schiffbrüchen und heldenhaften Seenotrettungen und nicht zuletzt von der großen Verantwortung und dem isolierten Leben der Leuchtfeuerwärter."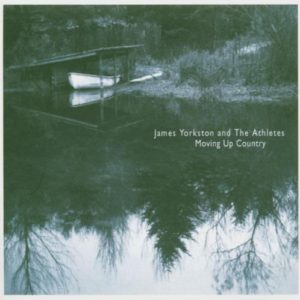 Und natürlich braucht es die richtige Musik, die den Leser begleitet. Ich habe mich für die Musik von James Yorkston entschieden. Yorkston, ein schottische Singer/Songwriter lebt am Meer, in einem kleinem Fischernest nördlich von Edinburgh. Meine Lieblingsplatte von ihm begleitete mich durch das Buch: Moving Up Country. Übrigens soll Philip Selway über den Musiker gesagt haben:
"James Yorkstons Musik zu hören, ist für mich in etwa so, als wenn man am Rand einer Party auf eine interessant aussehende Person trifft. Bevor man sich versieht, hat man den ganzen Abend damit verbracht, sich von ihren Geschichten fesseln zu lassen."