long version
Oft wird gesagt, man könne Äpfel und Birnen nicht miteinander vergleichen. Das stimmt nicht. Ich kann es. In meinem Freundeskreis gibt es eine Person, die keine Äpfel isst wegen einer Allergie. Birnen lässt sie sich schmecken. Ich weiß von lieben Menschen, die einen anaphylaktischen Schock erleiden würden wenn sie in Messiaen beißen, die an der Bar drei Caipirinhas trinken müssen bevor sie einen Sakamoto schlürfen. Ich werde jetzt Ryuichi, Mike und Daniil vergleichen. Alle drei spielen Klavier. Äpfel und Birnen sind Obst.


Ryuichi Sakamoto

BTTB habe ich angehört, denn Gregors Rezensionen sind mir oft ein Anlass, dem Besprochenen nachzuhören. Ryuichi Sakamoto wäre eine verschwommene Erscheinung am Rande meines Klanghorizontes, würde nicht hie und da unter den Manafonistas über ihn gesprochen. Damals, kurz nach dem Erscheinen habe ich das Album X∞Multiplies des YELLOW MAGIC ORCHESTRA gekauft.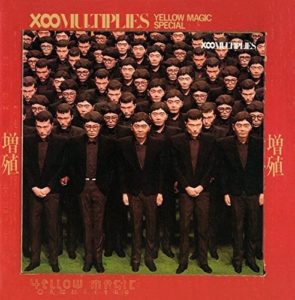 Ich fand die Musik zwar interessant, aber doch nicht hinreißend genug, um mich dauerhaft zu fesseln. Seit wenigen Jahren erst ist mein Interesse an Ryuichi Sakamoto erwacht, ausgelöst von der Musik zu The Revenant. Im Praeinternetikum ist es schier unmöglich gewesen, die vielen Facetten seiner Persönlichkeit zu entdecken. Jetzt schätze und bewundere ich seine Vielseitigkeit. Für ein piano wunderkind halte ich ihn nicht, genauso wenig das Album BTTB für ein Meisterwerk.
Haruki Murakami schrieb die Liner Notes, u.a. notiert er:
"Personal and intimate music – somebody (an anonymous somebody) sitting alone in front of the school piano early in the morning, weaving a melody, exploring harmonies."
Sakamoto ein Musiklehrer? Ja, das auch. Es hat wohl bei NHK, dem japanischen TV, eine Reihe zur Musikgeschichte gegeben mit dem Teacher Sakamoto.

Commmons Schola: Live on Television Vol.1 Ryuichi Sakamoto Selections

In diesem Trailer spielt Ryuichi Sakamoto u.a. Maurice Ravels Menuet sur le nom de Haydn, eine kurze Sequenz aus J.S. Bachs Goldberg-Variationen und ein Duo mit dem japanischen Jazz-Pianisten Yosuke Yamashita.
BTTB
Die Assoziationen verschiedener Rezensenten – Satie, Debussy, Cage, Bach – verraten es schon: es ist eine rückwärts schauende Musik, zurück bis tief ins 19. Jahrhundert reichend, in wenigen Piècen fast an die damals verrufene Salonmusik erinnernd. Es gibt aber ein paar pfiffige Stücke. Murakamis Liner Notes evozieren zwar die Vorstellung eines entspannt improvisierenden *Somebody*. So ist es nicht. Das Album enthält überwiegend (vermutlich exakt notierte) Kompositionen. No. 6 choral no. 2 beginnt und endet als strenger Kanon zweier Akkordlinien und auch der Mittelteil ist ein vorwiegend kanonisch geführtes Bicinium. Das kann man nicht so leicht ad hoc aus dem Ärmel schütteln. No. 3 intermezzo klingt wie ein verschollenes und wiederentdecktes Intermezzo von Johannes Brahms. Es dauerte nicht lange und ich hörte das Album wie ein amüsantes musikalisches Rätsel. No. 2 sonatine erinnert an Prokofievs schalkhafte Symphonie classique. No. 7 do bacteria sleep? Maybe, Several Species of Small Furry Maultrommels Gathered Together in a Cave? Bei meinen Streifzügen durch Sakamotos Welten habe ich ganz andere Objekte angetroffen – faszinierende! Dieses zum Beispiel:
Alva Noto & Ryuichi Sakamoto with Ensemble Modern: Utp_


Mike Westbrook

Ob jemand Mike Westbrook kennt? Vielleicht ist er der erste Arrangeur gewesen, der ein komplettes Album der Beatles für Big Band einrichtete. Als die Platte 1989 erschien, habe ich sofort zugegriffen. Schließlich handelt es sich um das von mir am meisten bewunderte Album der Beatles. Die Scheibe der Mike-Westbrook-Band trägt den Namen Off Abbey Road. Mike Westbrook ist aus meinem Sichtfeld verschwunden, nachdem ich mich satt gehört hatte. Vor kurzem ist er mir wieder begegnet mit seiner Version eines der schönsten Songs der Beatles, mit John Lennons Because.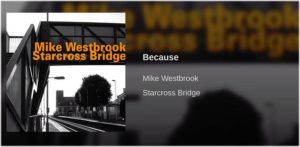 Mike Westbrook spielt ebenfalls gerne Klavier. Er schaut nie rückwärts, auch wenn er seine Lieblinge – etwa Duke Ellington – interpretiert. Er gehört zu einer Garde von Jazzpianisten, die ohne brillantes Laufwerk brillieren mit unverwechselbarem Ton und Gestus. Er ist spröde. Wer Paul Bley mag, könnte an ihm Gefallen finden.


Daniil Trifonov
obwohl es im leben groesseres gibt als klaviermusik
gibt es im leben momente
da gibt es nichts groesseres als klaviermusik
Einen solchen Moment habe ich am 21. Februar erfahren. Dieses Ereignis hat mich mit einer emotionalen Wucht getroffen, wie wenige andere. Ich war – im "übertragenen" Sinn – live dabei, als Trifonov einen unglaublichen Klavierabend in der Berliner Philharmonie spielte, der über die Digital Concert Hall der Berliner Philharmoniker zeitgleich vermittelt wurde. Schön, dass ich den Auftritt zusammen mit einem guten Freund erlebt habe. Da es sich nicht beschreiben lässt, breche ich jetzt ab. Das letzte Wort hat Uli.
Der fröhliche Diskurs entsteht ja, weil es eben nicht darum geht die Erfahrungen anderer zu bewerten, sondern neugierig Trittbrett zu fahren und etwas zu entdecken.