"That's how it is, Rocamadour: in Paris we're like fungus, we grow on the railings of staircases, in dark rooms with greasy smells, where people make love all the time and then fry some eggs and put on Vivaldi records, light cigarettes … and outside there are all sorts of things, the windows open onto the air and it all begins with a sparrow or a gutter, it rains a lot here, rocamadour, much more than in the country, and things get rusty… we don't have many clothes, we get along with so few, a good overcoat, some shoes to keep the rain out, we're very dirty, everybody is dirty and good-looking in Paris, Rocamadour, the beds smell of night and deep sleep, dust and books underneath."

― Julio Cortázar, Rayuela, chapter 32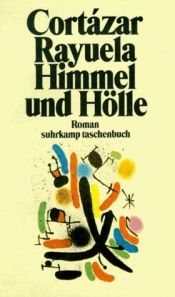 Time Travel at the end of the year. I said to Gregory, come to Cologne, enter the dark hours of the nighthawk, on air, and read from Julio Cortazar's masterpiece, one of our fave novels of all time, with its wonderful melange of sex and jazz, of mate tea, philosophy, and the misery and triumph of political exiles. It will all happen within the last two hours. I will just be pushing the envelope with some words while Grover Washington Jr. (sic!) is blowing his horn. We see some of the old cats and cross timelines with ease. There will be The Beatles, and Jack DeJohnette, there will be Nina Simone, and Donovan. And the one and only Bill Wells. Dead quiet vinyl. Constantly changing moods and grooves, the well-known and the forgotten, zig-zagging in the ripples of time.