1

The last radio show, for example: the check-up routines for the two record-players, and, in a night that was full of untold angst, untold sadness (Susanne, please, no reason to die, if we simply had been able to  freeze a single day!), "Across The Universe" from the Mono Masters, seemed to stumble near the end, as if our Fab Four's spiritual utopia had been devoted to crash test driving.
You know what happens in movies when someone says she's / he's just going around the corner for a bottle of Merlot, a pack of cigarettes?! Going away has many discreet announcements in the way of "Nothing's gonna change my world", but then, you know …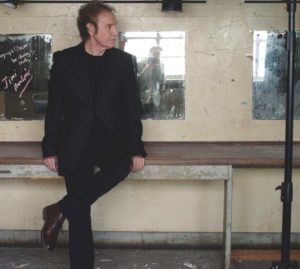 2

Always returning is more tricky than most people think – old pain just reveals different colours with decades going by. Think of Ray Davies (nearly being killed in New Orleans) re-visiting his past one more time on "Our Country – Americana 2". The Jayhawks are the most thrilling houseband he could imagine for his time travel enterprises, and for good reasons. They are simply able to wipe away the dust from every post-WW2 syle of American tapestries – just to let all those dust molecules fall back softly like brand-new memories.
A propos time-travel: when the late 60's had put psychedelic drugs on their agenda, it was only a matter of time when a mix of naivety (on the side of hippie romantics) and supression (the reactionary boomerangs) put the likes of LSD, mescaline and associates under constant suspicion. Times have changed (sometimes that really happens!), and famous culinary writer (!!!) Michael Pollan makes the transition from feeding your body to feeding your head. "How To Change Your Mind – What The New Science of Psychedelics Teaches Us About Consciousness, Dying, Addiction, Depression, Transcendence" is a book with stunning insights, simple as that.
"Words are flowing out like endless rain into a paper cup / They slither while they pass, they slip away across the universe". Sean Duffy is such a refreshing mind when it comes to music, he could easily sing  along with that old Beatles track and leave some dry remarks. But, being a detective in his real, fictional life, he certainly has different things going on in his mind on the first pages of Adrian McKinty's new thriller. Things can go terribly wrong, oh, yes, they can! Though this is another book of the famous McDuffy series, it can be read as a stand-alone novel, and no one should hesitate because of the simple German (!) title, "Dirty Cops", leaving out the wit of the original, "Police at the Station and They Don't Look Friendly". A historic crime novel of sheer dark brilliance!
What's your favourite flute player since the salad days of Rahsaan Roland Kirk and Herbie Mann? Still whispering along "Memphis Underground"? Early Jeremy Steig? The fabulous Chris Hinze – oh, you never heard his "Mission Suite" on MPS?! Maybe it's a good time to meet a French wizard of the flute, yes, the early  70's again, a sometime collaborator of Jacques Rivette. So, be ready for two buried treasures finally brought to daylight by the fine French label "Souffle Inconnu". Jean Cohen-Solal studied the flute from all angles, he knows about the far away horizons, as he does about the electro-acoustic school of sound. "Flutes Libres" maybe the perfect starting point, a record that knows how to escape well-trodden roads.
Small roads, tiny villages and rainy coastlines: you get all of this and much more in "Shetland, season 4". Based on the novels by Ann Cleeves, the British TV-series is slow and quiet, very slow, very quiet, luckily it's convincing, too, in every way. If you want to know why Patti Smith has a knack for English crime series, enter the world of DI Jimmy Perez (aka Douglas Henshell), and you will be drawn into a landscape that has a hundred different words for grey.
All our recommendations for July are definitely not about entertainment, they are about the old question: what is this life all about? Well, serious questions can produce funny answers: "Images of broken light which dance before me like a million eyes / They call me on and on across the universe / Thoughts meander like a restless wind / Inside a letter box they / Stumble blindly as they make their way / Across the universe".


3

No smartness required.
Just a little break.
I will go for a Merlot.
Don't wait.
Just put the needle on the record.