Es ist gar nicht lange her, da rief mich der Wirt meiner Hörnumer Lieblingskneipe an – ja, genau, die Wirtschaft, in der die herrliche Wurlitzer-Jukebox steht – erzählte zunächst Neuigkeiten von der Insel, kam dann aber recht flott auf Musik zu sprechen: wann denn endlich die neue Jeff Tweedy "Together At Last" zu haben sei, er hätte den Song "I´Am Trying To Break Your Heart" daraus gehört und wäre aber auch sowas von begeistert. Die Platte gäbe es seit dem 23.Juni konnte ich ihm verraten und damit glücklich machen. Diese Scheibe mit 11 Akustik-Versionen von zumeist bekannten Stücken des Musikers ist aber auch wirklich großartig. (Was für ein Zufall, dass Michael auch gerade über die Scheibe geschrieben hat …)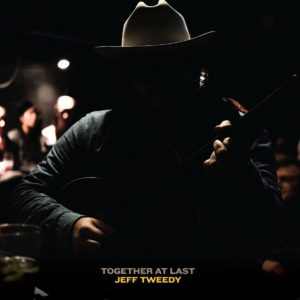 Ob ich von der Band Scott Bradlee´s Postmodern Jukebox schon gehört hätte? Klar doch, diese Musik sei aber, ehrlich jetzt, nicht unbedingt meine Richtung. Er darauf, ob mich mich nicht entsinnen könne, wie ich geschimpft hätte, dass Manfred Eicher mit dem Gitarristen Dominic Miller eine Platte aufgenommen hätte, und?, Was wäre dann gewesen? Ja, genau, kleinlaut hätte ich zugeben müssen, dass diese Scheibe doch richtig gut sei. Ich solle jetzt mal nicht so sein und mir von dieser Band Scott Bradlee´s Postmodern Jukebox das Stück "All About That Bass" aus dem Album "Historical Misappropriation" aus dem Jahr 2014 anhören, am besten solle ich doch besser die ganze Platte genießen. Natürlich folgte ich dem Rat des Freundes. Also, da werden Hits im Gewand historischer Jazzarrangements gecovert und das gelingt manchmal richtig gut, etwa mit dem Stück "All About That Bass", okay, die Stücke sonst überzeugten mich weniger. Aber mein Wirt war noch nicht fertig, da, meinte er, hätte er doch gehört, dass die Beach Boys eine neue Platte herausbringen würden. Das wüsste ich aber, konterte ich, doch, doch, ich solle mich mal kundig machen. Habe ich getan: Beach Boys Collection 1967 – Sunshine Tomorrow erscheint am 30.06. auf einer Doppel-CD mit insgesamt 67 Titeln. Dabei ist eine remasterte Version der LP "Wild Honey", Studioaufnahmen zu den Sessions zu "Wild Honey" und "Smiley Smile" sowie Konzertmitschnitte.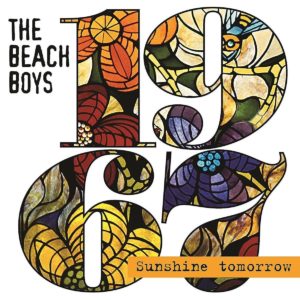 Nun wollte ich aber auch noch einen Tipp, speziell für diese wunderbare Kneipe am Meer loswerden. Ich sagte zu dem Wirt meiner Hörnumer Lieblingskneipe, er müsse sich unbedingt zwei Platten des Penguin Café Orchstra anschaffen (wenn er sie nicht schon hätte), die eine "The Imperfect Sea", die andere zusammen mit Kathryn Tichell "Laudau", dann solle er sich bei Sonnenuntergang auf einen der Stühle vor seiner Wirtschaft mit einem Glas kühlen Weißwein so hinsetzen, dass er das Meer und am Horizont Amrum sehen könne, nun solle er einen Mitarbeiter von jener CD "Half Certainty" und von dieser "Landau" auflegen lassen. Und nun genießen. Dann hätte er keine Fragen mehr.
Leider kam ich nicht mehr dazu den befreundeten Wirt zu fragen, was so in der Box am häufigsten gedrückt würde, die Arbeit rief. Das nächste Mal dann!