Schöne Überraschung.
Längere Zeit schon hatte ich die npr-Musikseite nicht besucht, dann vor ein paar Tagen las ich folgende Zeilen:
"There's an untouchable quality to the works of Elliott Smith, the singer-songwriter whose 2003 death haunts his already-haunting songs about pain, longing, love and survival. As with the similarly ill-fated Nick Drake, attempts to emulate or cover Smith's music tend to capture the feathery beauty while missing the bruised quality that makes it burrow under the skin as deeply and indelibly as a tattoo. Elliott Smith's work, particularly his best-known solo material, sits best as-is, unchanged and untouchable.

So there's something deeply refreshing about Heaven Adores You, a companion soundtrack to the new Smith documentary of the same name."

(npr.org, January 2016)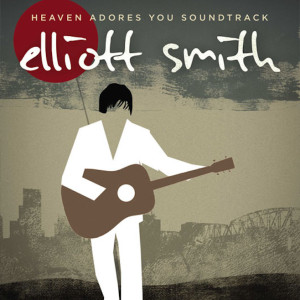 Morgen, am 5.2. erscheint sie, die neue CD von Elliott Smith: Heaven Adores You, die Musik zu dem gleichnamigen Film über Elliott Smith. Ich bin gespannt auf den Film, der Einblicke bieten soll in das Leben und Werk dieses Ausnahmemusikers. Zunächst müssen wir uns mit der Musik zufrieden geben und die verspricht schon einiges. Die CD beginnt mit einem frühen Stück des Meisters, 84 Sekunden: "Untitled Guitar Finger Picking", gefolgt von "Untitled Melancholy Song". Zu hören ist im weiteren Demomaterial, Ungeschliffenes, durchaus auch Raues, bekannte Lieder, Instrumentalstücke und einmal mehr eine Version "Say Yes" aus dem Film Good Will Hunting, ebenso findet sich auf der Platte "Miss Misery" aus eben diesem Film. Die CD schließt mit einem bisher unveröffentlichtem Stück "I Love My Room".
Neben dieser neuen Platte sei hier noch an ein paar unvergessliche Lieder von Elliott Smith erinnert:
"Son Of Sam"
"Between The Bars"
"Looking Over My Shoulder"
"Angeles2
"Waltz 2"
"Angel In Snow"
"Somebody That I Used To Know"
"Pretty Mary K"