Fleshmarket Close is a temporal escalator miraculously aligning fast spinning neutron stars, whole decades and eras slide down your psychic windscreen red orange yellow green blue indigo violet tartan gloss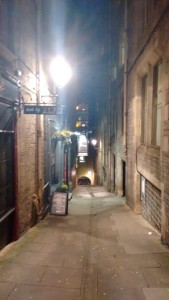 And beyond it, the deep blue air, that shows nothing, and is nowhere, and is endless








And you can hardly move in Old Trafford because of the pyrotechnic detection dogs. The fuckers roam in large packs, chasing rockets right into the sky, higher than Orion. Boom.








And it's August and it's hot and muggy and the world seems sleepy with the heat, but it's Xmas in Salford in August it's Weihnachten Vibe in Salford in late summer. Happy Fuckin Xmas Already!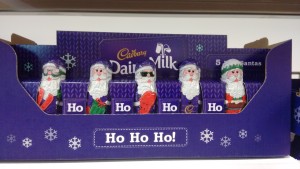 And the DLR at Shadwell is so fucking beautiful it makes my heart burst. Then onto Canary Wharf which in this light looks like tinfoil as if there's a massive KitKat inside it.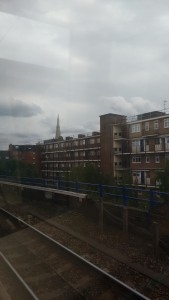 Aphex Twin on Brick Lane. "Brick Lane's too commercialised innit" "Hackney's not as cool as it was mate". The magnetic pole of cool has moved. Where's it gone? Bermondsey, Brixton, Brighton, Birmingham? Boom. It's back. It's living above a kebab shop in a side street some place between Stoke Newington and Dalston. It's been time travelling and has temporal jetlag, sitting on the low sofa in the kitchen under a bare bulb, playing Wipeout on a PS1 on a box shaped portable television with stickers on the side and a plastic kebab carton above it. Then the future started happening, the caps of the temporal telomere began to break and suddenly it's 2016 and the PS1 ended up in landfill in Essex, metres under a mound where, right this very second, a seagull is walking with that odd mix of poise and total violence, hoping to find a snack or two among the garbage.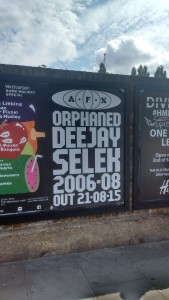 And the moon over rooftops in the Scottish countryside is saying something but the encryption service is buggy and its message is out there but undefinable – cotton in a blizzard. I hope it is saying "Listen, the cosmos is alive, can't you feel the electricity in your marrow?"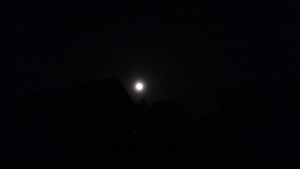 Soundtrack:
L. Pierre "Gullsong"
L. Pierre "Weir's Way"
Babyshambles "Nothing Comes To Nothing"
Pink Floyd "Pigs on the Wing"
Led Zeppelin "Bron-Yr-Aur"
John Foxx w/ Harold Budd "Long Light"