Es war eine angenehme Arbeit, heute morgen die Jazzfakten für den Abend zu produzieren. Der Tontechniker meines Vertrauens hatte ein gutes Gespür für Pausen, Blenden und Klangteppiche, und mein Ziel war es, in einer ständig sich wandelnden Szenerie der Töne, einmal das Feld der Generationen zwischen 8 und 80 ins Spiel zu bringen. Am Jazzspiel dürfen sich ja alle beteiligen, und die Konflikte mit den Altvorderen sind lang beigelegt.
Was im Frühjahr auffiel, war zudem eine Reihe von Soloaufnahmen der Extraklasse, und dazu zählte ich bislang David Torn (unsere "cd of the month") genauso wie Keith Jarretts "Creation" – und nun auch die beiden in dieser Sendung vorgestellten Piano- und Altsaxofonsoloscheiben von Achim Kaufmann und Matana Roberts.
Ich habe lang kein deutsches Soloalbum gehört, das mich so rundum gefesselt hat wie Achim Kaufmanns Streifzug durch ferne Vergangenheiten und nahe Gegenwarten. Wo manch einer etwas gespreizt und bildungsbelastet von der einen zur nächsten Schöngeisterei schreitet, liefert Achim Kaufmann den magischen Mehrwert ab, den ich in solcher Musik stets suche – und finden muss, sonst überfällt mich leicht kolossale Müdigkeit. Vielen Dank, lieber Achim Kaufmann (wir sind uns nie persönlich begegnet!), für die kleinen Anmerkungen zum Album, die jeder Leser dieser Zeilen sich nun, als Einstimmung sozusagen, anhören kann (s.u.).
Dass mich zudem ein reines Altsaxofonsolowerk dermassen vom ersten bis zum letzten Ton gefangen nimmt (und eigentlich keine Gefangenen macht), hätte ich fast nicht mehr für möglich gehalten. Matana Roberts, chapeau! Aber genug der Vorrede. Es gibt da noch viel mehr zu hören, aus der Bronx, aus einer alten norwegischen Steinkirche. P.S.: Diese Sendung wird nicht in unserem Blog als "podcast" abgelegt, also überlegen Sie sich gut, was Sie heute Abend machen. 


1) Christoph Irniger Trio: Octopus (Intakt Records)
2) Gary Peacock Trio: Now This (ECM)

Misha Mengelberg ist 80 geworden (Bert Noglik)

3) Nils Okland Band: KJOLVATN (ECM)
4) Achim Kaufmann: LATER (Pirouet)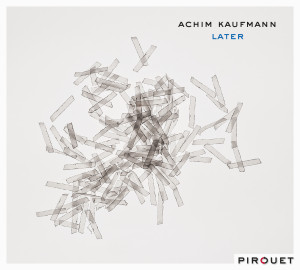 5) Matana Roberts: ALWAYS (Relative Pitch Records)

"Bundesbegegnung Jugend Jazzt" (Karsten Mützelfeldt)

6) Ingrid Laubrock Anti-House: ROULETTE OF THE CRADLE (Intakt Records) 

–

Kommentar von Achim Kaufmann zum Album Later