Heute war sie faul. Sie lag auf der Couch, ihr Blick streifte das Moebiusband auf dem Beistelltisch. Er hatte es fuer sie mitgebracht. Sie hatte es sofort auf ihre blonden Locken gesetzt und lachend gesagt: " Auf immer und ewig!" Jetzt lag es schleifenverkehrt da. Sie sah aus dem Fenster, da stand ihre alte Raleigh, angelehnt an die Strassenlaterne. Auf Radfahren hatte sie heute gar keine Lust. Sollen doch die Sloterdijks & Kotau auf´s "Zermatterhorn" hinauf. Safranski wuerde es bis zum Todtnauberg schaffen, da war sie sich sicher. Im Radio wurde die neue Legende von Easyrider angekuendigt. Gosh, who cares? Sie hoerte Steppenwolf jetzt singen: "Get your motor runnin', head out on the highway …" SHOT. Sie sprang auf, rollte ihre kleine, rote Suzuki aus dem Schuppen und fuhr los. Nach ein paar Kilometern stoppte sie an einer Kneipe. Immerhin – eine Jukebox. Sie drueckte FERNANDO von ABBA.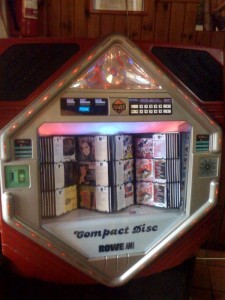 Die angejahrten, wallonischen Hemdgestalten hingen und standen winklig an der Theke. Sie haette noch LOVE ON THE BEAT von SERGE GAINSBOURG oder LES BOURGEOIS von JACQUES BREL hoeren wollen, aber diese grausliche Atmosphaere fuehrte zur Desolation Row und da wollte sie nicht hin. Sie tuckerte weiter ueber die gottverlassenen Doerfer, bis sie an einem Ortsschild haltmachte: Redu – le village du livre. Sie schloss die Suzuki an und schlenderte durch den ausgestreckten Weiler. Jedes dieser Haeuser aus grauem Ardennenschiefer schien einen Buchladen zu beherbergen. "Oue faire, si non lire, si non rever?" stand an einer Wand. "Fahrenheit 451" an einer anderen. Sie ging in mehrere Buchlaeden hinein – was fuer eine Buecherwelt! Buecher, Buecher, Buecher. So sah ihr Paradies aus. Sie kaufte sich ein Buch von Russell Hoban, ein Schotte hatte unlaengst davon geschwaermt. Dann setzte sie sich auf einen Kaffee und eine hausgemachte Tarte de pommes und begann darin zu lesen:
"Spiel niemals Karten mit einem Mann, den sie Doc nennen.
Iss niemals in einem Lokal, das 'Bei Mom' heisst.
Schlaf niemals mit einer Frau, deren Schwierigkeiten groesser sind als deine."
Okeedokee, bis jetzt hatte sie alles richtig gemacht. Sie bestellte sich beschwingt einen Pineau des Charentes und las weiter: "Wenn man die Kleinsche Flasche an der richtigen Stelle zerschneide, entstuenden 2 Moebiusbaender mit je einer Drehung." Dieses Buch machte sie antriebsstark. Sie warf den Motor an. Noch am selben Abend las sie das Buch zuende. Morgen wuerde sie ihm erklaeren, was die Kleinsche Flasche ist und ihn nach dem zweiten Moebiusband fragen.

–

Russell Hoban: Amaryllis Tag und Traum, ersch. bei Heinrich und Hahn 2007.
mehr zu Redu: www.redu-villagedulivre.be