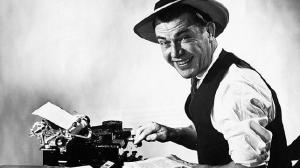 Hier geht´s weiter mit den Stapeln. Diesmal nicht nur kahle Listen, sondern die Titel manchmal mit kurzen Bemerkungen. Erst der A-Stapel.
Supersilent: 12, klar!
Box von Flat Earth Society: wird ein besonderer Spass, sind aber 15 Alben im Ganzen.
Esa Pietiläs Liberty Ship – Approaching, als Vorbereitung auf den Besuch des Jazz Happening in Tampere in der letzten Oktoberwoche.
Von Nahem mitverfolgt – voriges Jahr in Molde, dies Jahr in Moers – und deswegen sehr gespannt, wie sich das jetzt aus der Konserve anhört: Paal Nilssen-Love Large Unit – Erta Ale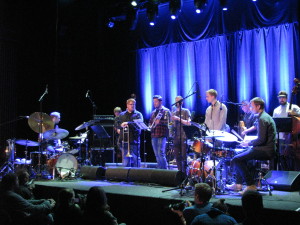 und Luc Ex' Assemblé (mit Ab Baars, Ingrid Laubrock und Hamid Drake).








Lotte Ankers Traum-Album What River Is This mit u.a. Phil Minton, Garth Knox, Fred Frith, Ikue Mori, Chris Cutler. Dann: Joe Morris' Neuauflage seines alten Quartetts – mit Gerald Cleaver, Chris Lightcap und Mat Maneri. Eventuell zum Ohren dran ausbeissen. Gleich auch Gelegenheit Morris' Buch mit einer Einteilung und Übersicht über Improvisation dazu zu nehmen. Und schliesslich das von Constanze Schliebs (an)geschobene Berliner Dolphy-Projekt mit von Schlippenbach & Co. Apropos Veteranen: Rolf Kühn wird 85. Bei Intuition kommt ein Übersichtsalbum, Timeless Circle, über sein Oeuvre heraus. Und: es gibt eine neues Album des ICP Orchestra, East of the Sun, das erste ohne den geistigen Vater und Leader des Orchesters, Misha Mengelberg. Und auf diesem Sektor noch neue Werke von Jorrit Dijkstra aus Boston, u.a. Fortsetzung der Lacy-Linie mit den Whammies No.3 sowie Werk des Lissaboner Kraftsaxophonisten Rodrigo Amados, Mitbegründer von Clean Feed.
Und dann noch ein Stapel: der Trompeter Avishai Cohen – Dark Nights. Er erschien auch auf dem kürzlich erschienen Album von Mark Turner Lathe Of Heaven. Und Bill Frisell hat schon wieder – wie hier bereits bemerkt – zugeschlagen. Zusammen mit seinen Kernspielern the one and only one Tony Scherr – seit einiger Zeit mit einem Paul McCartney Bass, Schlagkraft Kenny Wollesen und Stahlmann Greg Leisz. David Virelles ist nun beim hervorragenden kleinen amerikanischen Pi-Recording Label (dass es sowas Hochqualitatives überthaupt in den USA gibt!!!) weggefischt und von ECM einverleibt. Virelles setzt offenbar die Linie des Pi-Albums Continuum fort, wobei nun leider, leider, leider Andrew Cyrille fehlt.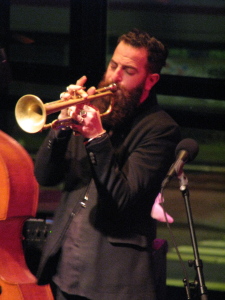 Die Liste wächst natürlich ständig weiter und somit auch die Stapel. Man muss dauernd in den Stapeln herumsuchen, wodurch sie sich im Aufbau ständig ändern, mit der Folge …
Noch zwei, drei Alben zu erwähnen: das besondere Album des jungen dänischen Gitarristen Esben Brandt, Constants, und das Duo-Album der arrivierten ILK-Kräfte Mark Solborg/Anders Banke mit schön kahlen Klassikern auf Gitarre und Saxophon. Genius Simon Toldam schliesslich sucht auf seinem neuesten Trio-Album alles auf. Ach, und Anfang November kommt ein neues Album von Eggs Laud By Tigers raus. Echt!
Langweilen braucht man sich so zu sehen nicht. Der Strom schwillt eher noch an, als dass er nachlässt. Der Text ist noch nicht fertiggeschrieben und der Briefkasten ist schon wieder voll. Mit besonders spannend aussehenden Sachen diesmal … Eine davon: Charles Lloyd Manhattan Stories mit Gábor Szabó, Ron Carter und Pete La Roca, ein wunderbar ausgestattetes Doppelalbum, musik- und zeitgeschichtliches Dokument ersten Ranges. Die anderen noch geheim.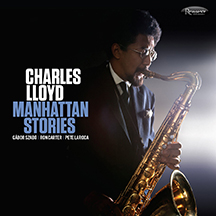 Und jetzt noch Zeit und Ruhe zum Hören finden. Und zum durchsiebenden Schreiben.
Ich habe natürlich meine Favoriten, meine Lieblingspfade und -höhlen, muss aber in meiner Arbeit und meinem Netzwerk sehr viel mehr gerecht werden als dem. Aber darüber, das Wie und Was, ein anderes Mal. Wie Artikel angebahnt werden, wie das Schreiben einen gefangen nimmt, wie man für Verbreitung und aufmerksam lesende Leser sorgt usw. usf …

Fortsetzung folgt

©FoBo_HenningBolte