… allein schon die Namen der Sendungen: Point (SDR), Schlafrock (SDR), Volkers Kramladen (HR), Jazzlaboratorium (NDR), Radio Unfrisiert (HR) – an letztere Sendung sei hier erinnert, ab und an wurde sie von Michael Engelbrecht moderiert. Radio Unfrisiert gab es am Samstagnachmittag und da durfte, wie der Titel der Sendung ja auch schon nahelegt, Ungewöhnliches passieren. Einmal gab es eine Sendung über Ambient-Music. Michael sprach live mit seinen Hörern über dieses Thema, etwa darüber, bei welchen Beschäftigungen Musik eine Rolle spiele.

Während meines eben zu Ende gegangenen Urlaubs erinnerte ich mich beim Kochen an eben diese Sendung. Beim Alltagskochen höre ich normalerweise über mein Braun Röhrenradio Atelier 1-81 Deutschlandradio – allein, ich muss mir jetzt nach einer unerträglichen Programmreform Ende Juli, die diesen Sender inhaltlich und musikalisch vollkommen an die Wand gefahren hat, einen anderen Alltagssender suchen – oder drücke auch mal ein paar Platten der Jukebox.

Anders im Urlaub, da gehe ich während des Kochens musikalisch doch recht ritualisiert vor. Für die Zubereitung jeder Mahlzeit wird je eine CD in den Koffer gepackt, vornehmlich solche, die bisher noch nicht aufmerksam genug angehört wurde, vielleicht auch ganz neu, gänzlich ungehört ist oder sonst irgendwie einmal mehr intensiver wahrgenommen werden sollte. Das von Musik begleitete Kochen, verstärkt sowohl den Koch- wie den Musikgenuss. Ein Gläschen Wein dabei, was will man mehr!?

Dieses Jahr gab es folgende Zusammenstellungen: Karen Mantler: Business is bad, dazu: Rissotto mit Pilzen. Bill Carrothers: Love an Longing, dazu, ja, doch, einmal im Jahr sei es gestattet: frischer Thunfisch mit Salzkartoffeln. Martha Agerich, Claudio Abbato: Mozart Klavierkonzert No 25 in C major KV503, dazu südfranzösische Gemüsepfanne mit Hackfleisch.








The Autumn Defense: Fifth, dazu: Tomatencremesuppe, dann frische Austern, Baguette & Salzbbutter und Weißwein. Jean-Louis Matinier & Marco Ambrosini: Inventio, dazu: südfranzösisches Fleischgericht mit Baguette. Jon Hassel: City Works of Fiction, dazu: Spagetti mit Gorgonzolasoße und Salat. Paul Bley: Play Blue, Oslo Concert 2008, dazu gebratene Forelle, Salzkartoffeln, Buttersoße und großen gemischten Salat. Dino Saluzzi Group: El Valle de la Infancia, dazu: Muscheln in scharfer Tomatensoße und natürlich einen guten Weißwein.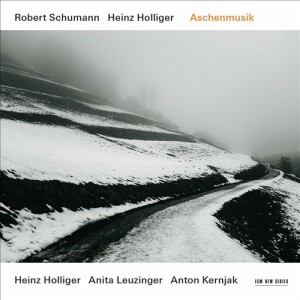 Heinz Holliger, Anita Leuzinger und Anton Kernjak spielen Stücke von Robert Schumann und Heinz Holliger, dazu: Dorade im Salzbett, Kartoffeln mit Buttersauce und natürlich einen vorzüglichen Weißwein. Das nur ein kleiner Ausschnitt aus großen, vergnüglichen Stunden.