Mahler begann seine Laufbahn in Ljubljana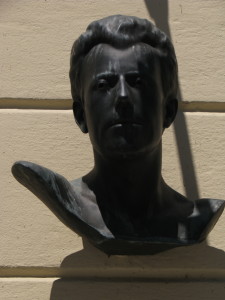 Joachim Kühn heute und morgen hier – mit ungeheuer dichter Energie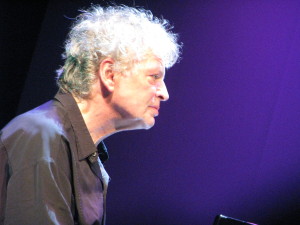 © FoBo_HenningBolte
5 Comments
Michael Engelbrecht:

I'm not a fan of anyone or anything except Mahler. And Borussie Dortmund. Because I was so young, in the age where you can become a fan. I read books about him, monographies, the story with Alma, the tragedies of his life, a musical analysis of his works, I have all his symphonies in my archive "dirigiert" by Bruno Walter, Georg Szolti and Leonard Bernstein. I lost myself in this music as a teenager and young twen. The music is stored at some deep place in me. Strange enough, I never listened to him in the last twenty or so years.

Uwe Meilchen:

http://www.deutschlandfunk.de/jazz-live-rolf-und-joachim-kuehn.748.de.html?dram:article_id=289679

Deutschlandfunk, 29.07.2014, 21:05 Uhr

Jazz Live – Rolf und Joachim Kühn

Rolf Kühn, Klarinette
Joachim Kühn, Piano

Aufnahmen vom 29.5.14 beim Jazzfest Bonn

Henning:

Gesternabend Kühn GNAWA mit Majid Bekkas, guimbri, und Ramon Lopez percussion, heute abend Kühn holo solo!

Mehr zum Gang der Dinge in Ljubljana HIER

http://www.ljubljanajazz.si/index.php/en/

und ein paar schöne Video-Statements HIER

http://www.ljubljanajazz.si/index.php/en/video-interviews

(um Videos in Bild zu bekommen, muss man event. Cookies
erlauben)

Henning:

I seems strange, Michael, but it is not actually. It is on the sea bottom working through. Mahler's music is in a way like the sea bottom through course of the tides. Uri Caine approached it along that line from, that perspective. Fixation is a technique not the real thing!

Michael Engelbrecht:

The sea bottom working through. Yes!
---