Gibt es etwas Schöneres als am Atlantik in den Dünen zu sitzen, auf das Meer zu schauen, vielleicht einen Sonnenuntergang mitzuerleben, dem Rauschen der riesigen Wellen zu lauschen und dann und wann die Ohrhörer aufzusetzen und Musik zu hören.
Bis vor 10 Jahren war mein treuer Begleiter für solche Fälle ausschließlich ein Panasonic S-XBS Auto Reverse Walkman für Kassetten. Das Gerät ist tadellos und wird natürlich nicht weggeschmissen (siehe SZ-Artikel vom 16.05.12: Geht's noch? Die meisten weggeworfenen Elektrogeräte funktionieren), sondern für zahllose wunderbare Kassetten weiterhin gute Dienste tun. Dieses Jahr werde ich allerdings einen tragbaren CD-Player mitnehmen und speziell für den oben beschriebenen Anlass eine CD zusammenstellen. Ein paar Musikstücke, die – denke ich – besonders geeignet sind, am Atlantik in den Dünen gehört zu werden, möchte ich an dieser Stelle verraten: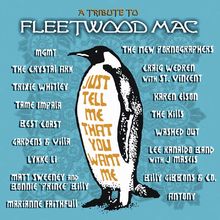 Da ist zunächst die am 10. August erscheinende CD Just tell me that you want me: Tribute to Fleetwood Mac. Diese Platte kann man sich vorab auf npr.com anhören. Eine umwerfende Version von Oh Well, eingespielt von Billy Gibbsons & Co findet sich hier, allerdings ist dieses Stück nicht so sehr meer-geeignet, das ist eher ein Stück für die heimische Anlage, bei voller Lautstärke genossen, toll!!! Nein, hier findet sich auch Musik für das Meer: Kein geringerer als Antony Hegarty spielte Landslide ein. Dazu npr:  "The unimpeachable "Landslide," for example, is covered with maximum sensitivity by Antony and the Johnsons' Antony Hegarty, whose hyper-vulnerable warble proves a good match for the song."
Und, da ich mich in letzter Zeit mit dem Dokumentarfilm George Harrison – Living in the Material World von Martin Scorsese beschäftigt habe, werde ich auch zwei Stück von Harrison mitnehmen, nämlich Run of the Mill und I live for You von der 2001 erschienenen Doppel-CD All things must past.
Und – Überraschung – auch Iggy Pop wird mit auf die Atlantikdüne kommen, seine gerade erst herausgekommene CD Après ist der Hammer. Iggy Pop interpretiert französischen Chansons, das ist umwerfend. Les Passantes von Georges Brassens hat es mir besonders angetan. Aber eigentlich könnte man gleich die ganze Platte mit zum Strand nehmen.
Von 1967 bis 1973 gab es eine interessante Rockformation um den Sänger Roger Chapman, sie nannte sich Family. Auf LP, inzwischen auch als CD erhältlich, findet sich die wunderschöne Ballade My Friend The Sun, auch ein Stück für den Abend am Atlantik.