Das Hauptziel der Reise: der Paul Motian Tribute, organisiert von Hans Wendl in Zusammenarbeit mit Bill Frisell und Joseph Lovano, den zwei verbliebenen Mitgliedern
des legendären Trios der Achtziger und Neunziger Jahre.

Um die Ecke

Beim letzten New York Besuch hatte ich Paul Motian noch vor einem Konzert im Miller Theatre der Columbia University zu einem längeren Gespräch getroffen. Ich war nicht der erste (und wahrscheinlich nicht der letzte), der damals versuchte ihn mit einem attraktiven Angebot doch noch einmal zum Reisen zu bewegen. Er aber blieb – verständlicherweise – in Manhattan, wo er in den letzten Jahren seines Lebens noch viel spielte und im Avatar-Studio, an der 53. Strasse West, für ihn ein Katzensprung von zuhaus, reichlich aufnahm. Und er hielt sich bekanntlich fit mit Once Around The Park, auch der Titel eines Stückes von ihm und Name einer dänischen Band. Es schaffte ein beruhigendes Grundgefühl, seinen musikalischen Geist aktiv tätig zu wissen. Er verfeinerte seine Musik bis zuletzt, schuf eine Leichtigkeit, die er u.a. durch Instrumentverdopplung erreichte. Unvergesslich sein Ausruf bei besagtem Treffen, er habe nun gar drei Bassisten. Unvergesslich auch sein charakteristisches geradezu transzendentes Lachen. Paul Motian (1931-2011): im November 2011 ging er von uns und hinterliess uns seine Musik. Geschrieben und aufgenommen, auf Tonträgern, aber vor allem im Gedächtnis vieler Musiker und Besucher von Konzerten.
Symphony Space, 2537 Broadway/95th Street, 22. März 2013. Ein eindrucksvolles Aufgebot brachte Hans Wendl zusammen mit Bill Frisell und Joseph Lovano für diesen Abend am New Yorker Broadway (nicht so weit entfernt von Motians jahrzehntelanger Wohnstätte) voll klingend auf die Beine und im Saal saβen noch ungleich viel mehr Musiker. Conception Vessel und It Should Have Happened A Long Time Ago, zwei berühmte Motian-Kompositionen, gespielt von Lovano und Frisell, bildeten die Klammer des Abends, der mit dem kollektiven Auftritt aller Musiker in Motians Drum Music lautstark, frohgemut und erfüllt ausklang.






Fernwirkungen

An diesem besonderen Abend wurde sinnfällig, was ein Schlagzeuger alles bewirken kann und in besonderem Maβe, was Motian mit seinem Spiel bewirkte. Nach dem einleitenden Duo von Frisell und Lovano war die Musik in Lautstärke und Dynamik noch nicht recht im Lot. Zuweilen zu schnell oder zu laut, musste sie ihr Gleichgewicht noch finden. Dies war nicht nur eine Sache des Findens, sondern eher eine Sache schrittweiser Entfaltung seines musikalischen Geistes. Es vollzog sich auf wunderbare Weise durch die Musiker hindurch mit jedem weiteren Motian-Stück, das erklang. Fernwirkung wenn man so will. Bei der abschliessenden Drum Music schliesslich war hierin ein Niveau erreicht, auf dem sich die vielen Stimmen zum frenetischen Schlussakkord vereinen konnten. Das Ganze mit Echos von Motians berühmten Salvos.
Wie kaum ein anderer verteilte Paul Motian mit seinem Spiel den musikalischen Raum und stellte damit auf seine unnachahmliche Weise kreative Spielfelder für seine Mitmusiker her. Das dürfte immer wieder eine grössten Überraschungen für vor allem jüngere Musiker gewesen sein. Er konnte 'tiefer' hören und hatte ein erstaunliches Erinnerunsgvermögen. Beides zusammen bildete die Basis für seine wunderbar wirkende Übersicht. Dabei war er der Meister des leicht holpernden, stolperigen Raums und der Melodiosität auf gekrümmter Linie. Dies waren nie Versatzstücke. Diese Eigenschaften der Musik entsprangen einer grundsätzlichen Haltung gegenüber jeglichem musikalischen Input. Eine Haltung, die er kontinuierlich und konsequent bis zuletzt verfolgte.
Dieser Abend weckte auch die Erinnerung an das erste Mal, bei dem ich Paul Motian im Konzert sah: am 10. Mai 1976 in einem weissen Veranstaltungszelt im Tivolipark im niederländischen Utrecht, wo ich mich gerade zwei Monate vorher niedergelassen hatte. Quasi um die Ecke: Keith Jarrett, Dewey Redman, Charlie Haden und Motian. Keiner davon war an diesem Abend im Symphony Space zugegen. Petra Haden verlas die Grussadresse ihres Vaters und spielte danach zusammen mit Frisell The Windmills of My Mind (Legrand/ Mozart). Eine andere Grussadresse kam von Charles Lloyd, der gerade eine Woche zuvor im Metropolitan Museum seinen 75. Geburtstag gefeiert hatte und an diesem Abend im Washingtoner Kennedy-Center auftrat, weswegen auch Jason Moran nicht im Aufgebot sein konnte. Von ihrer Zusammenarbeit existiert eine einzige Videoaufnahme.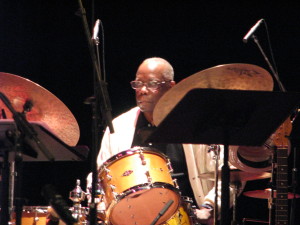 Riege

Im Aufgebot des Abends: eine hochkarätige Schlagzeugerriege mit Andrew Cyrille, Joey Baron, Billy Hart, David King und – zusammen mit der Electric Bebop Band – Matt Wilson, der dem Spiel Motians wohl am nächsten kam. Ein ganzer Abend mit so viel Abwechselung auf so hohem Niveau! Im Sog des Abends Kraftvolles, Obligates, Überraschendes wie Mumbo Jumbo (Lovano, Crispell, Peacock en Cyrille), Kontrastreiches wie Fantasm (Geri Allen, Ravi Coltrane, Joe Lovano, Bill Frisell), Sanftes wie Lament For Guitar für fünf Gitarren (Frisell, Bro, Cardenas, Monder, Harris), Ausgelassenes, Stücke von spröder Schönheit wie Psalm (Tim Berne/Matt Mitchell) und Sunflower/Last Call (Greg Osby/Bill Frisell) und eindrucksvoll Spannungsgeladenes wie beide Auftritte von Masabumi Kikuchi, den ich tags zuvor noch mit einer Handverletzung (an)getroffen hatte.






Trotz enormer Teilnahme: diese(r) und jene(r) fehlte und bei genauerem Nachdenken auch noch der/die eine oder andere. Nach diesem dritten New Yorker Memorial/Tribute – die vorausgegangenen im Vanguard und im Stone (Jim Black & Co, faktisch die Band Endangered Blood) – reicht das grossartige Musikerangebot noch für etliche Editionen. Wenige haben als Bindeglied eine solche Wirkung über einen so langen Zeitraum entfaltet wie Paul Motian. Es sieht so aus, dass die Wirkung anhält und bei der jüngeren Generation erst richtig in Gang kommt und weiter ausstrahlt. Dazu demnächst mehr. Noch dieses Jahr kommt bei Yazgol Music (benannt nach Motians Grossmutter) ein Buch mit Blattmusik seiner Kompositionen heraus.


Aufgebot

Bill Frisell, Joe Lovano, Billy Drewes, Ed Schuller, Joey Baron, Masabumi Kikuchi, Marilyn Crispell, Gary Peacock, Andrew Cyrille, Billy Hart, Greg Osby, Geri Allen, Larry Grenadier, Mark Turner, Ben Street, Ethan Iverson, Reid Anderson, David King, Ravi Coltrane, Chris Cheek, Bill McHenry, Steve Cardenas, Jakob Bro, Ben Monder, Jerome Harris. Matt Wilson, Tim Berne, Matt Mitchell, Petra Haden.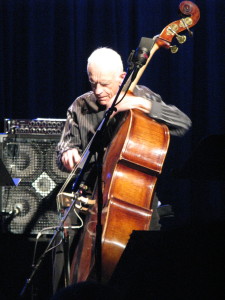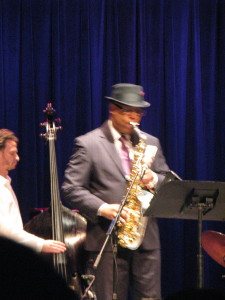 RADIO ON DEMAND
Motianistian
Origins

Zum Werdegang von Paul Motian siehe auch das Portrait von Howard Mandel

Alle Photos © FoBo – Henning Bolte