It's a wild thing, and never loses its grip. Recorded in tiny spots, jazz clubs, lofts, real studios, private rooms (at least so it seems),  it's overflowing with that sense of adventure that has been part of the best jazz in an around  Chicago since the early days of the AACM. In no way giving history lessons, it all comes down to a breathing, never-ending line of searching, finding, celebrating. Junius Paul's ISM is extraordinary in the way it sounds, too – no high end studio perfection required when an idea has a room, and the room is sparsely equipped. The lesson: make an empty room dance! (M.E.)
We find ourselves, in the words of the late, great chronicler of Los Angeles and other mysterious worlds Harlan Ellison, "face-down in Gloria Swanson's swimming pool". Paradise was always a trap. The American dream is a fiction containing all the wrong truths. Arthur Conan Doyle once posed "The Final Question": David Thomas has devoted his artistic life to answering with a final solution. (Ed Whitelock, in his brilliant PopMatters-review on the stunning late work by Pere Ubu, "The Long Goodbye")
"Oh bliss! As a long term Crimson fan (I bought their original album on the day it was released back in 1768… well it does seem an incredibly long time ago)"  (Mark Sheckelford's  funny time traveling accident)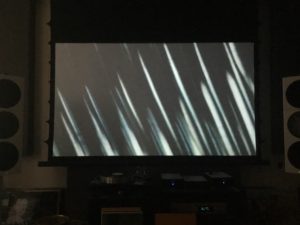 Dear all, my album of last year was Steve Tibbetts's "Life Of", a good choice for me, I keep returning to this masterpiece time after time.  When I met him in Kristiansand, it was like meeting a friend – from distances I know him since 1989, and he started my idea to become a radio man by sending me a kind of "Hörspiel" about his ways of making music. I then did the liner notes for his album "Big Map Idea" (ECM). So, the last track I will ever play on air, will be by Steve probably.
Here's an excerpt of our dialogues from Norway, out of memory. – Oh, I love LOW, well, I always listened to side 2. – Really, Steve, I love both sides of the vinyl equally. Side 1 is one brilliant Bowie song  after the other. Later, Steve and I talked about BEFORE AND AFTER SCIENCE. – Oh, A great one, well, I remember I always listened to side 2. – Really, Steve, I loved and love both sides. 
Now this year's list is long, but surely not put together in a hurry. So, nothing is carved in stone, and there would be an elevator-like up and down every week, if I had to revisit it on a regular basis. Simply said, these are all fantastic or at least very, very good albums, and it depends on your preferences which ones you might like or love, or run away from.
A little story about my number two. When I was hospitalized for some days after a heavy allergic response on Castellani's powder, I had arranged an interview with Bill Callahan – he would record it by himself, and send it to someone from Drag City who would sent it to me. So i was sitting in front of the big and slightly intimidating Aachener Klinikum, evening time, and finally, after twenty minutes, I had him on a phone. It was a good talk, I remember his warm baritone voice coming from Austin, Texas. He didn't get it right with the technical side, so it had simply not been recorded, and our talk was lost. Never mind, nice divertimento, and an awesome double album. 
Btw, next year will be my last radio year, and I'm grateful for the long time and privilege in which I could do it my way. Thinking of  the next edition of "Klanghorizonte" this year, on Dec. 21, in the first time travel section, welcome  to a strange meeting in Weirdsville, with Persian Surgery Dervishes , Tauhid & Birds of Fire.  That's all, folks.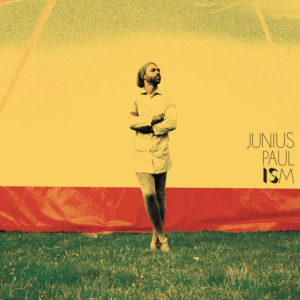 Arve Henriksen: The Timeless Nowhere (Box)
Underworld: Drift (Box)
Thom Yorke: Anima 
Joe Lovano: Trio Tapestry (use the word opus magnum carefully, use it here!)
Bill Callahan: Shepherd in a Sheepskin Vest
Lankum: The Lifelong Day (ear-piercing Irish drone folk)
Wilco: Ode To Joy 
Nick Cave: Ghosteen 
Rabbia / Petrella / Aarset: Lost River (no way to get over a sense of wonder)
Oren Ambarchi: Simian Angel (the art of the invisible guitar, and other apparitions)
Sunno)): Life Metal (you want it primordial?)
Lana del Ray: Norman Fucking Rockwell ("This is a record that won't win Jan Reetze's sympathies, what can I do, I love it. Most of Norman Fucking Rockwell exists in some timeless, catgut-strewn place where 3am bar pianos and washes of keyboards serve as the tear-stained mat under Del Rey's glass slipper of a voice – until, that is, a song such as Cinnamon Girl suddenly unspools an unexpectedly long, lyrical instrumental coda, in an electronic-tinged echo of Young's famous meandering.")
Junius Paul: Ism ("a hypnotic double shot of low-end groove adventurism")
Rustin Man: Drift Code
Brittany Howard: Jamie (her sharpest cocktail yet of folk, blues, gospel, jazz and soul, pure flow of passion in a raw and experimental setting)
Will Burns & Hannah Peel: Chalk Hill Blue (search this blog for excellent translations of some of Will's poems by Martina and Astrid!)
Lambchop: This (is what I said)
Leonard Cohen: Thanks For The Dance (if it is an artefact, it's purely authentic, love and loss all around, who needs fucking entertainment)
Torn / Berne / Smith: Sun of Goldfinger (sound goes round, enter tribal drums and gritty alto saxophone, drums  add a modern swing touch soon, electric guitar in glooming mode, no fireworks in the opening minutes, more the clearing of a field, a jungle feel, life on all niches and corners, call it swirling around. The alto goes for a long ride, not the leader of the pack, a textural thing in the wilderness, turbulence code red. The guitar is changing dialects, the lion doesn't sleep tonight, fair warning.)
Louis Sclavis: Characters On A Wall 
Hilliard Ensemble / Jan Garbarek: Remember Me, My Dear (ghost music of highest order!)
Lee Perry: Rainford (& dub twin Heavy Rain)
Pan American: A Son (introspection, space, and Shenondoah)
Areni Agbabian: Bloom 
Ingrid Laubrock & Aki Takase: Kasumi
A Winged Victory for the Sullen: The Undivided Five
Lumen Drones: Umbra
Tinariwen: Amadjar 
Neil Young w/ Crazy Horse: Colorado 
Swans: Leaving Meaning
Ethan Iverson w/ Tom Harrell: Common Practice (i swear black and blue, these standards fly high and higher)
Matmos: Plastic Anniversary (restlessly inventive for decades)
The Comet is Coming: Trust in the Lifeforce of the Deep Mystery (in the wake of legendary Impulse recordings from the 70's)
Michael Kiwanuka: Kiwanuka (Marvin Gaye sends his warmest greetings from the tower of song)
Kit Downes: Dreamlife of Debris
Mats Eilertsen: Reveries and Revelations
Purple Mountains: dito (funny, profound, and ultimately heartbreaking)
Aldous Harding: Designer (meticulously executed, and eerie nonetheless)
Big Thief: U.F.O.F. 
Pere Ubu: The Long Goodbye (you might want to watch Elliott Gould in that Altman/Chandler-movie afterwards)

REISSUES:

ONE  –  Brian Eno w/ Daniel Lanois and Roger Eno: Apollo – Atmospheres & Soundtracks (Extended Edition – the classic one, and a new album of the same trio, nearly as stunning as the one from the golden days of Ambient Music, can't remember of another group reunion after 35 years – the soundtrack definitely has a life of its own, but the recently remastered blu ray version of the film the music was made for, Al Reinert's "For All Mankind" (with extraordinary extras),  is just another mind-blowing experience) / TWO – The Beatles:  Abbey Road 50th Anniversary Edition (Deluxe Box Set) / THREE –  Mark Hollis: Mark Hollis (vinyl remaster –  The album was cut over several months with a pair of mics set in the centre of the studio's live room. Sessions occurred around them, the musicians seated in different parts of the stereo picture to give the impression they'd played together simultaneously. Sonically, Mark Hollis is nearperfect, yet pockmarked with alluring human flaws; soundboxes creak and knock, bows clatter on strings, reeds squeak. Despite there being no electronic instruments, on The Gift there's a sound like very high feedback, possibly a wind instrument, and on Inside Looking Out, something keeping the tempo is heard in the background for a little while, perhaps bleeding through headphones. These 'mistakes' were allowed to remain.) – FOUR – V.A. – Kankyo Ongaku: Japanese Ambient, Environmental & New Age Music 1980-1990 (an audio feng shui guaranteed to spark joy) / FIVE  – Michael Rother: Solo (Box Set) / SIX   – Don Cherry: Brown Rice (vinyl only) / SEVEN – Prefab Sprout: I Trawl The Megahertz / EIGHT    – Eberhard Weber: The Following Morning (one of many highlights of 50 reissues from 50 years of ECM) / NINE  –  Phil Manzanera: Diamond Head (from ex-Roxies, still-Roxies and no-Roxies comes a pure delight of heartwarming pop-charades, the missing link between Canterbury lightness and prog rock ambition, or, in the words of Mr. Manzanera: "The things I wanted to do are all there; the little cameos like the dance number, the three minute type guitar instrumental, the classical number. Certain of the songs were written with suitable people in mind and eventually it all came off.")  / TEN –  Frank Harris & Maria Marquez: Echoes (vinyl only – we're in the middle of the 80's here, with a strange amalgam  of avant-pop and electronic experimentation. Imagine synthetic soul and traditional folk melodies, this album contains exotic moods, singalongs and sophistication,  poignant melancholia, farmyard field recordings throughout, Venezuelan vibes with a surreal twist, and even traces of sultry lovers rock.) /  ELEVEN   – Mahavishnu Orchestra: Birds Of Fire (Speakers Corner vinyl remaster) – ("When the needle drops on the title tune, soon after three assertive gong strikes announce it, which soon explodes in a maelstrom of sound, uninitiated listeners might run for the exits. Stick with it, though, and you'll be rewarded with some of the most passionate and tight ensemble playing on record.") /  TWELVE – Jimmy Campbell: Half-Baked (from the label with the vertigo-inducing logo, came an album, at the beginning of the 70's that was a strange mixture  of baroque instrumentation, a singing ego on the verge of falling apart, and a series of dreams about life's losses in a time when everybody seemed to be a winner. Of course, the album is a deeply buried treasure. it can still be found on Discogs.) /  THIRTEEN – King Crimson: In The Court Of The Crimson King (another 50th anniversary edition with an unsurpassable surround mix)  /  FOURTEEN The Kinks: Arthur (50th Anniversary Edition, the full package)

(In the first half of 2020, an early Jon Hassell classic will be reissued, on vinyl and DL at first, Jon Hassell's "Vernal Equinox". I met the guy in Kristiansand, Arnaud, who has already listened to it and who was impressed by the improvement of the sound quality. Funny enough, later this year, he has been responsible for the installations of sound and vision of Sophie Turner's wedding in a castle in deep Provence, ah, she's better known with her name Sansa Stark from "Game of Thrones". Small, wide world.)

Afterglow, part 1 (starring Bill C , Carla B, Mark N,  Michael R, Sasha M, Will B, and Lankum from Ireland)

(1) – "I was aware of Bill Callahan through Smog and that, but I think these latest records that he's done are amazing. They're quite abstract in a way, it's really quite something, the lyrics are really good but the music is also really imaginative and the song structures are quite weird. He definitely doesn't stick to the pop song structure that I was talking about earlier on, but it is melodic, it's not atonal or anything. His records have a natural, very close sound, but it isn't straight folk or anything like that, the instruments are acoustic but then he goes off into these different realms. I think the latest record, that I'm just trying to get my head around at the moment, continues that. He's really thought of it as an album, it's a double and it's split up into four sides, and I know that when he was letting people know about it they released a side at a time, so it's conceived as those four or five songs sitting together as a suite. It's the best record I've heard in ages." (Jarvis Cocker on Bill Callahan's album)

(In February 2020, an album will come out at  Jazzland Recordings that will find many friends here, the second duo album by Eivind Aarset and Jan Bang, purely instrumental! And, still living for music after 50 years of ECM, Manfred Eicher was talking to me, fully excited, about his recent production of another Carla Bley Trio album in Lugano – a pure solo work of Jon Balke will also be prepared for release, surely a joy for those who were stunned, for good reasons, when listening to "Warp" in 2016.) 

(2) – "Throughout Lankum's The Lifelong Day, drones reign supreme, whether it's Ian Lynch's uilleann pipes on The Young People or Radie Peat's magnetically creaking harmonium or bayan accordion on The Wild Rover. Make no mistake: this is as deep a seam as anything ever mined by Gorecki in his Symphony of Sorrowful Songs or by Bonnie "Prince" Billy in I See a Darkness. In a strange way it's a companion album to a work that sounds totally different, but also offers a bath in deep melancholia: Framed by two brief dulcimer instrumentals, Pan American's "A Son" most resembles "a folk time-capsule from an alternate dimension, where June Tabor and Brian Eno formed a Depression-era, well, Roxy Music. Songs about trains, family troubles and fading memories are delivered in Nelson's quiet whisper-sing style, amidst a spare assembly of unfussy guitar and muted electronics. The direct confessional tone is countered by the untethered and timeless feel of the recording, delivering slow, steady laments that are fading like a box of old Polaroids."

(3)  –  "Eine Radiostunde mit Rother"

(4) – "The old paths, the old buildings, the sight of a chalk hill blue or a greater butterfly orchid at the Ragpits – we don't need these things for nostalgia, or for some sentimental reverie, we need them for the depth of life they summon, and to live through the world in all its wild abundance and richness, however small. To cultivate our own story-making of the earth as all that it can and should be."  (Will Burns on Chalk Hill Blue) 

(5) – Every once in a while there comes along an old-fashioned, experimental song album that is overflowing with ideas and melodies, nevertheless focussed and carefully assembled up to the tiniest details, at the same time extremely relaxed (close to an ancient J. J. Cale vibe), with a broad palette of rare sounds and a stunning theatre of voices (mainly from the man himself) – altogether a wonderfully performed manual in getting lost, though always linked to a deeply human agenda of our existence. Rustin Man's "Drift Code" is such a work. Paul Webb has learned some reverberating lessons in the nights and months of Talk Talk's "Spirit of Eden" recording sessions, and following an old tradition from the likes of Scott Walker and Robert Wyatt, he's not hesitating to nearly disappear for many years (after his marvelous expedition of "Out of Season" with Beth Gibbons), risking dust from the history books, just waiting for the music to finally fall into place (exuding an energetically pure and primordial atmosphere, nothing less). Drift Code" may be the perfect album for those armchair travelers who love to listen to albums from start to end, with a knack for the strangeness of things they only think they know about.

(6) –  my photo of the year ("Brimming With Life" –  "Abbey Road 50 Exhibition, Liverpool, Autumn 2019"; "She came  in through the bathroom window")

Afterglow, part 2  (starring Richard Williams, Ernst Augustin, Rupert Thomson, Arve Henriksen's treasure grove,  and Michael Caine in Vienna)

(1) No heroes, no masters, no gods.  No one is chosen, elitism is fuck. All saints, what else. But, well, thinking of my breakfast with Englishman Richard Williams in Kristiansand, one of the "true hero journalists" of my youth, that I would call a honour. (Like it was a honour to get everlasting lessons for life from my English teacher Dr. Egon Werlich.) Richard Williams followed many routes in his life, the latest leading up to his forthcoming book "A Race with Love and Death: The Story of Richard Seaman". In his book "The Blue Moment", Arve Henriksen receives much more than just some honorary mention. Circles closing.

(2) No more heroes, right, so I have to add another one, one of my favourite German writers who passed away lately, nearly blind, aged 92 – I do well remember  his mystery house in  Munique.  The living room looked like a ship's cabin from a Jules Verne novel, well designed by a man rooted in the tradition of fantastic realism. He didn't come from Homer and Cervantes (one has to be a fully equipped idiot like Peter Handke to fuel such self-images), Ernst Augustin came from Hirschberg, Riesengebirge. 

"So waren wir Kinder der 'Ostzone', wir kannten keinen Kafka, nicht einmal beim Namen. James Joyce, ein Krimineller? Oder Qualitätsangabe für Teesorten, die nicht zu haben waren. Kenntnis der Moderne beschränkte sich auf 'Busse wandert aus' (1927), antiquarisch bei Petzolt & Dröge in der Bahnhofstraße. Aber immer mit der Sehnsucht im Herzen auf nächtlichen Nebelgängen im verhangenen Wismar."

Ernst Augustin had another job in real life, a psychiatrist, working in Afghanistan in days before we were born, and later on in Schwabing.  If I have to pick out three novels – here they are: "Eastend", "Raumlicht – Der Fall Evenlyne B", and "Der amerikanische Traum". One is a love story with a suicidal attempt, and a magic trip to London, one is the fictional and not-so-fictional story of healing a case of schizophrenia (in real life he married her), and one is about dreaming, fleshing out a whole life that is about to end way too early. Circles closing again.

(3) Speaking of love in war times, one of the most fascinating novels I read this year (aside with Jamie Lee Burke's "Dunkler Sommer", Peter Heller's "Der Fluss", Patti Smith's "Year Of The Monkey", and Olga Tokarczuk's "Unrast"), was Rupert Thomson's "Never Anyone But You", which was released, as German translation, and beautifully translated, with the same title, in the "Secession Verlag". Interesting, I wanted to read this book very slowly (knowing that after the first pages) –  in contrast to my reading routines to always sink into a book without distraction, I read it (in parts) while putting on Michael Rother's early solo albums, and always drifted between reading OR listening, respectively reading AND listening.  Would probably  have worked with "Music For Films" or "Apollo", too. "Hello, darkness, my old friend". Circles opening.

(4) "The Timeless Nowhere" ist eine vier neue Werke umfassende Kiste voller Wunder, ohne Plunder – Arve Henriksen-Musik ist kein "groove monster", sie ist ein "mood monster", und, um es mit den Worten eines alten Kinderbuches (war es ein Kinderbuch?) von Franz Hohler zu sagen: "Glück, mein Glück, rück näher ein Stück!" Und wie sagte es John Berger in einem posthum veröffentlichten Buch so trefflich: "Meaning and mystery are inseparable, and neither can exist without the passing of time". Das dürfte, egal, wie paradox es erscheint, auch für das "Zeitlose Nirgendwo" gelten. Verblüffend, man bekommt das Teil nur als "limited vinyl edition", den vier Langspielplatten sind zwei Cds beigefügt, welche die Musik ebenfalls enthalten. Die Pressqualität, das Design, alles hervorragend, und John Potters liner notes (jawohl, der, der mal beim Hilliard Ensemble war), eine helle Freude.

In other words:  The Timeless Nowhere is a box full of wonders, complete with four new works, and, to say it in the words of an old children 's book (was it a children' s book?) By Franz Hohler: "Luck, my luck, come back a little closer!" "Glück, mein Glück, rück näher ein Stück!" And as John Berger said in a posthumously published book, "Meaning and mystery are inseparable, and can not exist without the passing of time." Regardless of how paradoxical it may seem, this also applies to "The Timeless Nowhere". 
(5) – I listened to "Simian Angel" for the first time at the end of August, on headphones – all windows directed to the vast nothingness of the universe that possibly hosts no god, no other life. But creepy objects like black holes and brown dwarfs. Heaven seems to be the most lonesome place, where nothing really happens, at least from the point of view of gardening and Japanese tea ceremonies. Well, of course, we had the moon landing, and we do have the astral space music of Sun Ra. Our dreams anyway. Strange enough, we can still feel peace (in harmony) when looking at the night sky. And here we are in company of Oren Ambarchi's fantastic album, two long compositions that, in a sophisticated  way, defy definitions, limits, opening a constant feel of joy and wonder, kling and klang. A touch of kosmische music here and there. His guitar sounds like a synth, and an organ, most of the time, and when he plays what sounds like a piano (and is again, made with his guitar – a special treatment really!), you might feel, for a moment, a "Music For Airports"-vibe – just another illusion, up, up, and away, with the blink of an eye. His partner is Brazilian percussionist Cyro Baptista, and when he starts on berimbau at the beginning of vinyl's second side, you are in wonderland. Yes, I thought, for another sequence of seconds, of Nana Vasconcelos's famous (or not so famous) solo album "Nana Vasconcelos", the one with violins and violas coming completely out of nowhere, and knowing about Oren's passion for a lot of ECM records, I'm quite sure he might have had a similar memory, for a moment. The music is crossing area after area, you are not able to, and surely not keen on marking a spot. All exit signs on! The earth is never solid, and even the percussion is an invocation of ego-less drifting in the windmills of your mind. Not all riddles solved, be sure.

(6) And here  comes my song of the year (number two is Aldous Harding's "The Barrel"), and I'm quite sure it will never receive its karaoke treatment –  S T A R, from Underworld. Taking the Ahlberg's classic children's story "Each, Peach, Pear, Plum" as it's base, Karl Hyde launches into a tumbling, stream of consciousness list of celebrities in random situations. Like the very best Underworld tracks, it quickly needles its way into the subconscious where it sits, waiting to come out when you least expect it.

Each, Peach, Pear, Plum
I spy Tom Thumb
Tom Thumb in the wood
I spy Robin Hood
Robin Hood in the cellar
I spy Cinderella
Cinderella at the ball
I spy Henry Hall
Henry Hall in his house
I spy Mickey Mouse
Mickey Mouse in his cradle
I spy Betty Grable
Betty Grable is a star

Each, Peach, Clean Shoes
I spy Tom Cruise
Tom Cruise in the bay
I spy Dr Dre
Dr Dre on the Towy
I –spy David Bowie
David Bowie in the ring
I spy Dr King
Dr King on the tele
I spy Mary Shelley
Mary Shelley in a drama
I spy Dalai Lama
Dalai Lama is a star

Each, Peach, Cheek Bones
I spy Tom Jones
Tom Jones down in Peckham
I spy David Beckham
David Beckham on the train
I spy Michael Caine
Michael Caine in Vienna
I spy Ayrton Senna
Ayrton Senna on his step
I spy Johnny Depp
Johnny Depp in the dark
I spy Rosa Parks
Rosa Parks is a star

Each, Peach, Red Car
I spy Lao Tzu
Lao Tzu long gone
I spy Barry John
Barry John with his shirt on
I spy Richard Burton
Richard Burton with a book
I spy Captain Hook
Captain Hook with a chalice
I spy Calvin Harris
Calvin Harris interstellar
I spy Helen Keller
Helen Keller is a star

Each, Peach, Tinfoil
I spy Danny Boyle
Danny Boyle made my summer
I spy Joe Strummer
Joe Strummer up in heaven
I spy Nye Bevan
Nye Bevan at the top
I spy Iggy Pop
Iggy Pop at the wheel
I spy John Peel
John Peel double decker
I spy Sally Becker
Sally Becker is a star