and I was surely not asked as an insider. I was just way too young to be totally immersed with the label's salad days that were heavily connected with the stylings of what they then called hard bop. But over the years, I stumbled on some famous ones, and lesser known gems. The wonderful German writer Ernst Augustin has lived out his knack for Lee Morgans The Sidewinder in his nearly forgotten masterpiece Der amerikanische Traum – other stellar productions were Coltrane's Blue Train, Dolphy's Out To Lunch, Andrew Hill's Point of Departure. But they never moved me in the way some of the other stuff did, canonical or not.
In the September issue of UNCUT, Robert Wyatt will write some lines about his favourite Blue Note album, and I'm very curious which one he will pick up. I can imagine he will choose Grant Greens Idle Moments, or an album with a more raw spirit, like Ornette Colemans two performances at The Golden Circle in Stockholm. Or he will surprise me, something he has always done with each of his albums.
I'm writing this far away from home, and not having access to any of these albums. So no way to find out if some of my old preferences still stand the test of my current state of sentiments. I can definitely say, I nearly obsessively listened (at least until the day of the ridiculous accident) to two old jazz albums, time and time again, from the time before my time. One was Sonny Rollins Way Out West (no Blue Note record), and Kenny Burrells Midnight Blue was the other vinyl. So here's my list of eight "killers", and I will keep you informed about Roberts words. It puts a smile on my face remembering I sent him Julio Cortazar's Rayuela some years ago, a book that is a terrific work of lost hopes, friendship, everlasting love, soul food called jazz, sex and escapes, sex and exile, smoking, sipping tea from Argentina, and, well, dying. Let's return to the music. It is very interesting that I never understood what made me love Sonny Clark's "Cool Struttin'", at least for a while, I would never call it "my music". Life is strange. Life is, at certain points and passages, a long drink of the blues.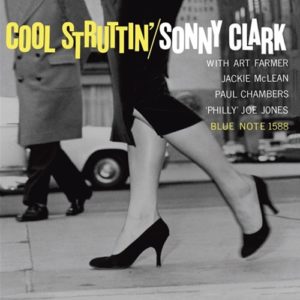 Jackie McLean: Destination … Out
Kenny Burrell: Midnight Blue
Bobby Hutcherson: Dialogue
Grant Green: Idle Moments
Jackie McLean: Let Freedom Ring
Bobby Hutcherson: San Francisco
Donald Byrd: Ethiopian Knights