MHQ: Bist du der "Drogenbeauftragte" der Manafonisten?
ME: Scheinbar. Obwohl da leicht falsche Eindrücke entstehen. Auf jeden Fall habe ich mich in den letzten Monaten mit Kratom, und mit Psychedelika befasst – eine Hauptquelle war das grossartige Buch von Michael Pollan, das jetzt im Kunstmann-Verlag erschienen ist.
Und du hast praktische Erfahrungen gesammelt, wie Michael Pollan?
Eine mexikanische Expertin hat mich vor Wochen in Regensburg mit der KRÖTE bekannt gemacht, und eine Reise initiiert. Es war sehr, sehr seltsam. (A psychic rollercoaster with ego dissolution and extremely fearful moments, I confess.) Michael Pollan  lebt an der Quelle. In Kalifornien ist es für einen bekannten Autoren sehr viel leichter, eine ganze Reihe von Psychonauten zu finden, also geschulte Fachleute, die einen auf einem Trip begleiten, und die Zugang zu den Substanzen haben, ihre einwandfreie Qualität sichern. Und Kalifornien ist eine Hochburg der LSD-Forschung. Lies mal Ayelet Waldmans Buch über das "micro-dosing" von LSD. Father John Misty hat es bei seiner letzten oder vorletzten Arbeit als kreatives Stimulanz eingesetzt. Wenn du hierzulande nach LSD suchst, und nicht ins Dark Web willst, kommst du nur, legal, an Ersatz-LSD, oder synthetische "mushrooms". Dem traue ich nicht sonderlich. Über Kratom möchte  ich hier nicht reden, das fehlt mir noch einiges an Wissen, das wäre zu laienhaft.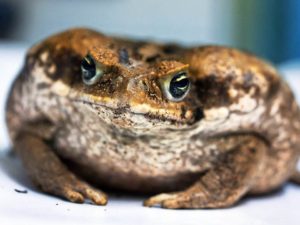 Wie bist du denn auf Kratom gekommen, Michael Pollan verliert darüber kein Wort.
Bei einem der letzten Festivals in Kristiansand, bot mir ein Journalist aus dem ehemaligen Ostblock – 😂 – Kratompulver an, zum Kaffee. Es würde einen leicht euphorisieren. Aber ich hatte schon gute Laune, und würde nie irgendwelche  psychoaktive Substanzen zu mir nehmen, ohne mich grundlegend über sie infomiert zu haben. Der Typ war aber sehr nett und vertrauenswürdig. In Prag würden wir sicher öfter in einem dieser alten Kaffeehäuser zusammensitzen und norwegische Jazzplatten diskutieren 🤣.
Du willst doch nicht erzählen, dass du zuletzt diesem Kratom nachgegangen bist, allein, um seine stimmungshebenden Qualitäten zu prüfen.
Jede Droge wirkt komplex, und wer Kratom nach genauen Anleitungen nimmt, sollte anfangs einen Eimer neben sich stehen haben – 🤣. Die meisten empfehlen es auf nüchternen Magen, aber so oder so kann da schon mal das grosse Kotzen kommen.
Das Pulver wird jetzt keine neuen Freunde gewinnen.
Es gibt Kratom in verschiedenen Formen, die ein sehr unterschiedliches Wirkungsspektrum haben, das auch von der Dosierung abhängig ist. Ich habe es zweimal genommen, um seine Wirkung zu prüfen, "Borneo Red", und was passierte? Ich fühlte mich, ähem, heiter und beschwingt, leicht schwebend. Aber es gibt ein viel tieferes Interesse, bestimmte Sorten sollen eine schmerzlindernde Wirkung haben, weil gewisse Elemente von Kratom Opioid-Verbindungen enthalten. Und ich habe seit einem guten Jahr, alle vier Wochen im Schnitt, eine einseitig Nackenneuralgie rund um den Trapezmuskel, vier bis fünf Stunden im Land des allerunlustigsten Schmerzes.
Und Tramal Retard, auch nach Absprache mit dem Arzt höher dosiert, wirkt bei mir nicht. Ich habe darum gebeten, mit ein stärkeres Opium zu geben, aber das bekam ich nicht. Nun ist mit dem Zeug nicht zu spassen, aber dieses Scheisstramal macht nicht mal ein High, der Schmerz bleibt unangefochten, und das Zeig geht anders als andere Opiate, die ich mal bekam,  bei zwei anderen Geschichten, auch noch auf den Kreislauf. Erst machten mich die Schmerzen fertig, und dan das Tramal. Da denkt man schon an Alternativen.
Und nun?
Neuralgien sind fiese Sachen. Früher hat man den Schmerz und sich mit Laudanum abgeschossen, und rasch war man in der Sucht gelandet. Nun weiss ich, dass dieses Spannungsfeld von Neuralgie und massiver Verspannung des Trapezmuskels Diverse Aspekte hat. Es läuft zum Teil auf eine Fehlstellung der Wirbelsäule hinaus, und da kommen Osteopathie und Pilates-Training ins Spiel. Aber wenn der Schmerz mal sein Fünf-Stunden-Fenster geöffnet hat, dann ist das hammerbrutal. Und ich will da das adäquate Mittel. Die WHO staffelt die Vergabe der Stärke von Opioiden nach der Befundlage, und das, was ich vorschlug, wird nur bei starken Tumorschmerzen verbabreicht. Alles schön und gut, aber ich brauche etwas, das wirkt, vielleicht Oxikodon der Tillidin, weiss der Kuckuck. Oder eben ein bestimmes Kratom. 
Erzählst du jetzt mal, was passierte, als der Pilzforscher auf den Baum stieg?
Beim nächsten Mal. Ehrlich, das ist dann auch das Finale dieser kleinen Serie. Aber, ähem, stattdessen möchte ich dir einen der Träume von heute Nacht erzählen. Ich habe mich nämlich entschlossen, mich von nun an wieder intensiv der Praxis der luziden Träume zuzuwenden.
Und alles beginnt damit, dass man ein Traumjournal führt, Traumerinnerungen stärkt, wiederkehrende Traumzeichen identifiziert, um dann einige dieser wiedekehrenden Zeichen, Menschen oder Umgebungen als Trigger für  das Anknipsen des Bewusstseins im Traum zu verwenden.
Ich war mit meinen alten Klassenkameraden in einem grossen Raum, der dem ehemaligen Zeichensaal des Max Planck-Gymnasiums sehr ähnlich sah. Wir waren aber alle in dem Alter, in dem wir gerade angekommen sind, es war also keine Zeitreise. Neben mir sassen Randolf, Lothar und Harald, und wir flachsten und erzählten Stories. Plötzlich ging die Tür auf, und unser Klassenlehrer, von einigen liebevoll "Egon" genannt, betrat den Raum. Wie in alten Zeiten, standen wir alle auf, Egon legte grossen Wert auf Disziplin, er war die seltene Mischung aus stockkonservativ, Existenzialist, und literarischem Freigeist. Ich habe ihm viel zu verdanken, andere arbeiten sich noch heute an ihm ab. Mir traten fast Tränen der Rührung aus den Augen, trotzdem merkte ich nicht, dass dies ein Traum war. Zuerst ging er zu Michael H., und erinnerte sich an den Tag, an dem sie sich an der französischen Atlantikküste begegnet seien. Er ging von einem zum nächsten, um gemeinsame Erfahrungen in Erinnerung zu rufen. Er kam bald auch zu mir, und sagte sinngemäss: "Michael, ich erinnere mich gut an den Tag, als du deinen Krimikurzgeschichte auf dem Seminar in Southampton vorgetragen hast – fehlerfrei", fügte er mit einem Schmunzeln hinzu.
Es geht also los.
Yep. And I still have to write that story 😇. Clare R. Johnson's Buch Llewellyn's Complete Book of Lucid Dreaming is my dear companion for the next months, and since I had my first lucid dream in December 1982, thanks to Paul Tholey, I know that lucid dreaming is one of the most powerful tools of the human consciousness. It goes back to ancient traditions of Tibetan Yoga, and has now been scientifically researched for decades.