Es gibt seit 2016 in den USA die ersten zertifizierten Therapeuten, die mit psychedelischen Drogen arbeiten dürfen. Aber noch ist nicht  klar, wie sich die Liberalisiierung der Psychedelik-Forschung alltagspraktisch auswirken wird. Natürlich gibt immer noch zahllose gute Therapeuten bzw. Psychonauten, die im Untergrund arbeiten, und einen unschätzbaren Beitrag zu Michael Pollans Buch geleistet haben. Das ist eben nicht das Aufflammen alter Hippie-Träumereien, die in den letzten zehn, zwanzig Jahren neue Horizonte geöffnet haben, sondern solide wissenschaftliche Forschung.
Wenn man das Buch liest, ist man bald im Bilde, dass der Konsum von LSD zwar nicht annähernd die Gefährlichkeit besitzt wie Heroin oder, bingo, Alkohol (in bestimmten Aspekten jedenfalls, Freunde von "in vino veritas" mögen kurz einhalten ), aber in den Händen übermütiger Teenager, schwieriger Typen und narzisstischer Persönlichkeiten schon leicht aus dem Ruder laufen kann (Tendenzen zu psychotischen Erkrankungen sind ohnehin erste Kontraindikation). Der Rahmen muss stimmen, der Stoff sowieso, und ein wahrer Experte, ein erfahrener Psychonaut, dem alle Selbstherrlichkeit fremd ist, sollte in der Regel mit von der Partie sein. Begleitend, unterstützend, nacharbeitend.
Auf jeden Fall wird jeder, der das Buch liest, den Kopf schütteln, wie erfolgreich damals, als Timothy Leary es masslos übertrieb mit seinem Sendungsbewusstsein, diese Droge dämonisiert wurde. Auch Ayelet Waldmans fundiertes Werk über das "micro-dosing" von LSD leistet hier Anschauungsunterricht.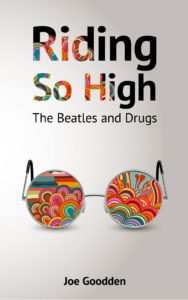 Michael Pollan breitet Gegen Ende seines Buches die Ähnlichkeiten aus, zwischen der Empfindungswelt des Kindes und der eines LSD-Reisenden. Der magische Realismus der "Young Philosophers" (so der Titel eines Buches über die besondere Welt ganz junger Erdbewohner) ist mehr als eine provokante These, und ich betrat wohl gerade die Schwellen zur Vernunftwelt, mit all ihren traurigen Restriktionen, als "Sgt. Pepper" Seelennahrung wurde. Kurz nach Erscheinen hörte ich die Platte rauf und runter, vormittags, drei Wochen lang, in der ersten Hälfte der grossen Ferien im Sommer. War ich elf, war ich zwölf? Ich futterte dazu eimerweise "Honig Pops" – "oh, honey, oh, sugar sugar!" Und das Album, bei dem mich, klappte ich es auf, die "Fab Four" mit hellwachen, strahlenden Augen anblickten, befeuerte all meine noch existenten magischen Empfindungsströme, mit immenser Lebensfreude und Entgrenzung (obwohl ich in jenen Sommerwochen wohl tatsächlich mal nicht in eine nahe oder ferne Schöne verliebt war).
Ich war komplett umrauscht, und bis heute hat Sgt. Pepper nicht aufgehört, mich aus eingefahrenen "patterns" zu katapultieren, und es ist ein direkter Kanal in meine "Kind-Welt". Aber eben nicht im Sinne realitätsflüchtender Regression. Die Geschichte vom Pilzforscher auf dem Baum sei ein anderes Mal erzählt, das hier ist ja auch  erst der erste Teil einer kleinen Serie. Das Buchcover, das bereits Ihre Aufmerksamkeit gewonnen hat, ist ein wunderbarer Trip jenseits der Schwärmerei, auch wegen seiner historischen Genauigkeit und Detailtreue, und ich empfehle es sehr. Nach Pollan. Und natürlich nur den Zeitgenossen, für welche die Musik, die sich zwischen Hamburger Nächten und einem Hochhaus in London ereignete, lebensbegleitend war und ist.
The deeper you go, the higher you fly.
Dieser Satz ist mit Vorsicht zu geniessen, aber weit über Zeitgeistdokumente hinaus behält er sein Quantum Wahrheit.