Vor 10 Tagen, am 1.September ist er in New York gestorben, er wurde 92 Jahre alt: Randy Weston. Er war ein begnadeter Jazzpianist. Auf seiner Website lesen wir:
WAKE
Sunday, September 9
Visitation 1-7 pm – Wake service 4-7 pm
FRANK BELL FUNERAL HOME
536 Sterling Place
Brooklyn, NY 11238
CELEBRATION OF LIFE
Monday, September 10
Public viewing 3PM-4PM
Service. 4PM-7PM
CATHEDRAL OF ST. JOHN THE DIVINE
1047 Amsterdam Avenue
New York NY
Randy Weston, born in Brooklyn, New York in 1926, didn't have to travel far to hear the early jazz giants that were to influence him. Though Weston cites Count Basie, Nat King Cole, Art Tatum, and of course, Duke Ellington as his other piano heroes, it was Monk who had the greatest impact.  "He was the most original I ever heard," Weston remembers. "He  played like they must have played in Egypt 5000 years ago." … Randy Weston has never failed to make the connections between African and American music. His dedication is due in large part to his father, Frank Edward Weston, who told his son that he was, "an African born in America." "He told me I had to learn about myself and about him and about my grandparents," Weston said in an interview, "and the only way to do it was I'd have to go back to the motherland one day."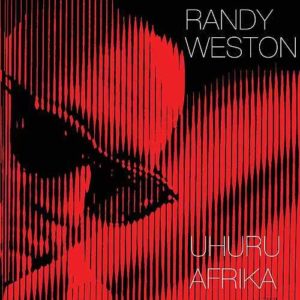 Seine Discography weist 50 Schallplatten auf, das Album Uhuru Afrika aus dem Jahre 1960 wurde im Apartheids-Staat Südafrika sofort verboten. Zusammen mit dem Dichter Langston Hughes hatte er hier den Unabhängigkeitskampf der Schwarzen gefeiert. Später sollte Weston im Auftrag der UN und verschiedener Kulturstiftungen mehrfach Afrika bereisen. Von 1968 bis 1973 lebte er sogar auf dem afrikanischem Kontinent, in Marokko.
Ich gestalte mir einen Abschiedsabend mit Schallplatten von Randy Weston. Dabei ist natürlich besagte Platte Uhuru Afrika, ich höre das Stück "Fourth Movement: Kucheza Blues (feat Sahib Shihab)". Dieser Blues findet sich auch auf seiner letzten Platte Randy Weston – Solo Piano, erschienen im Februar dieses Jahres. Der Titel der Scheibe "Sound", fast ausschließlich live eingespielte Musikstücke wurden hier zusammengestellt, darunter eben auch der "Kucheza Blues". Und wenn diese letzte Scheibe des großen Meistern schon aufliegt, höre ich noch "Porträt of Billy Holiday" und den "Marrekach Blues". Dann darf natürlich The Spirits of our Ancestors aus dem Jahre 1991 nicht fehlen, eine wunderbare Platte, ich lege "Blue Moses" auf, ein Stück auf dem auch der von mir sehr verehrte Pharoah Sanders mitspielt. Eine Schallplatte mit dem Titel Blue Moses wurde nebenbei bemerkt auch veröffentlicht, im Jahre 1972, übrigens u.a. mit Ron Carter am Bass und Billy Cobham an den Drums, davon lege ich "Medina" auf. Unter Orrin Keepnews und Rudy Van Gelder entstand 1955 die Platte GET HAPPY with the Randy Weston Trio , davon höre ich abschließend "Summer Time".