Das ist der Tag. Am Anfang / ist das Wort, es sitzt am Tisch, hinterm Fenster / und wartet/ auf eine freundliche Nacht.

Johannes Schenk: "Segeltuch".
Mein neuer Drucker führte mich in die Versuchung, alle meine Posts seit 2014 zu materialisieren. Jetzt liegen 4 gebundene Teile meiner Schaffensschreiberei auf dem Tisch. Mein Schöpfernarzissmus ist zweifelsfrei befriedigt. Bei so manchem Beitrag wäre ich auch froh, er wäre nicht von mir. Trotzallem ist die Relektüre ein fröhlicher Genuss, auch wenn er nichts mit dieser Wissenschaft zu tun hat :) Dieses Gefühl beim Lesen der Texte im Netz ist längst nicht so sinnlich und vergnüglich. Mein Lesergehorsam ist in dem Gebundenen nicht vorhanden. Die Schwellen: Öffnen des Tablets, Passwort, Ladegerät sind nicht zu nehmen.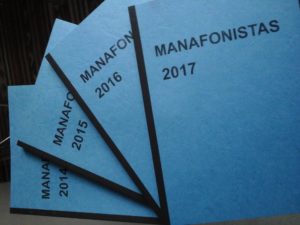 Here come The Mountain Goats  –  Going to Detroit
watch the T shirt of that spaceguy, he shows you the future.
We are going to listen to music under water, not the robots will push the bottoms,
the fish will tenderly serve us.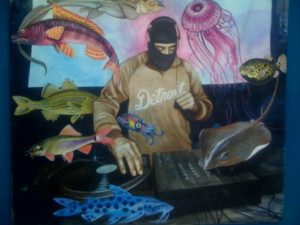 Eine Abschlussarbeit von dem Rundgang 2018