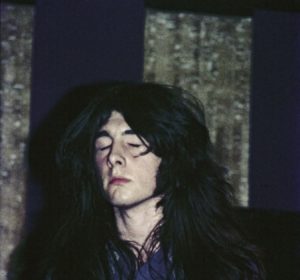 1 Comment
Michael Engelbrecht:

Ich bin auf meiner sentimentalen Geburtstagsreise im Netz zu Erlebnissen aufgebrochen, die Klangspuren hinterlassen haben, und fand nicht nur das Plakat von Torquay, sondern auch das Foto aus dem Konzert von Steamhammer, das einen Tage später in London stattfand. Und ich stand ziemlich weit vorne. Mein erster von zwei Sommertrips mit EF-Ferienreisen, die beide sehr ereignisreich waren. Ich hatte zwar nie eine Platte von Steamhammer, aber ich werde kaum je den Energiepegel dieses Auftritts im Marquee vergessen. Ich wäre sehr gern in London aufgewachsen.

Im Dezember 1982 war ich, in schönem dunklem Liebeskummer, zum zweiten Mal im Marquee: da spielten Jah Wobble and The Invaders of the Heart, und es war ähnlich beeindruckend. Zu der Zeit hörte man in Jah Wobbles Musik, wie sehr er den Elektrischen Miles mochte, und dessen Musik in ein karges englisches Umfeld voll lebendiger Monotonie transportierte.
---