My son is living in Copenhagen at the moment. So the Copenhagen shootings came quiet close. The alleged shooter was killed just around the corner of the student house my son is staying now … IT'S REAL THIS WAY. Happy he is safe. He stayed at a friend's place elsewhere in Copenhagen last night.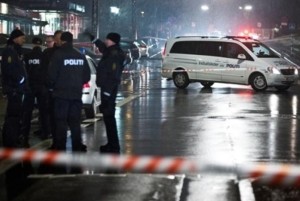 • During a second shooting, a gunman opened fire early Sunday morning at a Copenhagen synagogue, killing one and injuring two others.

• Police shot and killed a man about 5 a.m. in near the Nørrebro train station that they said was responsible for both attacks.