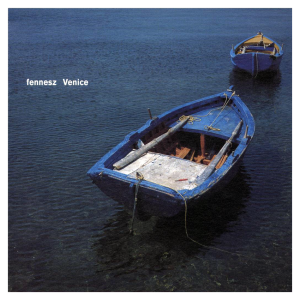 NEULAND / ZEITREISE / NAHAUFNAHME

Kammerflimmer Kollektief / Arve Henriksen & Terje Isungset / Thomas Köner / Sidsel Endresen & Stian Westerhus / Daniel Lanois / The Hilliard Ensemble / Daniel Lanois / Sidsel Endresen & Stian Westerhus / Anouar Brahem / Robin Williamson / Nils Okland, Per Steinar Lie, Orjan Haaland / The Beatles / Jon Hassell & Brian Eno / Sun Ra / John Coltrane / Robert Wyatt / Björk & Robert Wyatt / John Cage (on Obscure Records) / Brian Eno / Brian Eno / Thomas Köner / (Christian) Fennesz / Thomas Köner / David Sylvian with Fennesz / Thomas Köner / Fennesz / Thomas Köner / Fennesz
– Seems to be "old school"-"Klanghorizonte" with the usual suspects.
– Yes. Sort of. And, yet, there are surprises, believe me, twists and turns, and a kind of wilderness that will make this a journey full of erosion, falling apart, and moments of unflinched yearning.
– Campfires, too?
– If you believe in campfires, make one for yourself, take your long black coat (your famous blue raincoat would work fine, too), and put your old transistor radio besides the fire. That will do the trick!