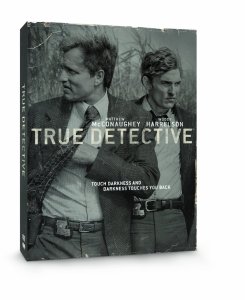 True Detective (Season One)
Fargo (Season One)
Rectify (Season One)
Longmire (Season Three)
Mad Men (Season Six)
Homeland (Season Four)
Happy Valley (Season One)
Person of Interest (Season Three)

the worst album:
Pink Floyd – The Endless River
(all my respect for Andy Gill who wrote what has to be said about this nirwana-new-age-noodlings in "The Independant" followed by a shitstorm of hard-core fans who defend this piece of crap with a kind of fanatism that resembles the denial of Darwin's evolution theory by fundamental Christians. A look at the cover speaks volumes.)
P.S. A reminder for all manafonistas who are still part of the game (11 at the moment) to send your TOP 20 or TOP 10 albums of 2014 to Jochen's or my email adress. Ian has already send his ones (full of surprises, and several records I've never heared of) – deadline is December 1st. Anyone who thinks Anouar Brahem's or Sidsel Endresen's albums might join the list have to be quick: Sidsel's one can already be ordered via Rune Grammofon,  Anouar Brahem's "Sovenance" will be released on Nov. 28th (ECM). And Sylvian's new one will see the light of day in the last half of November.
All will be posted on December 6th.