Storytelling with slowly burning songs (Or: how to make radio magic)
There are some radio shows in the world that ignore the limitations of genres. For instance, Fiona Talkington´s "Late Junction" (BBC) or Michael Engelbrecht´s "Klanghorizonte" (Deutschlandfunk). A song by Mark Hollis (Talk Talk) can be played in a row with a John Cage piano track, an interplanetary Sun Ra excursion, Brian Eno´s "Lullaby for the End of the World", some weirdness from the infamous "Punkt" family, an ECM classic from the 70´s – and a field recording from the Outer Hebrides. The question is how to create a unified vison from such different sources without delivering a "high brow" post-modern exercise in "anything goes". One answer: you have to spend a lot of time on the "sequencing" of the tracks, and the stories you´re telling. In fact, the future of non-mainstream radio is in parts connected to old traditions of griot, campfire stories, and very personal contributions of the "nighthawk" at the microphone. Listen to a special "radio perfomance" by Michael Engelbrecht that will combine controversial thoughts on music, with a series of tracks from the broad field of "textural minimalism" – and some late night stories told in the middle of the day!
(…)
And, Brian, in a kind of Borgesian fantasy, I always dreamt of this imaginary work:
The title, the musicians, the instruments, the tracklist and the cover of one of my favourite future records that will never see the light of day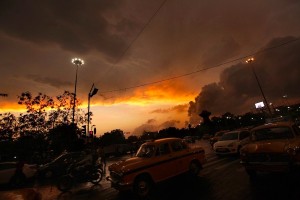 Brian Eno w/ Robert Wyatt and Arve Henriksen: Black Linings
Brian Eno: comp, vocals, treatments
Robert Wyatt: vocals,  percussion
Arve Henriksen: trumpet, vocals
Alison Statton: guest vocals on "Brazilian Pepper Dream"
Tracklist:
– Below The Waterline
– In Spanish Moss
– Jumble Of Shacks
– Brazilian Pepper Dream
– Next Small Thing
– Snow Dance
– The Scheme Of Things
– Growing Through Holes
– A Semicolon In Between
– Buried In Mud
This sounds fantastic Micha. I love the idea of a radio DJ being an electronic Griot. That makes perfect sense to me – a DJ is somebody who connects dots you hadn't noticed, or hadn't ever thought could be connected. Someone who makes new shapes in the culture.
I'm also enjoying thinking about the Great Unmade Album you've described above. I think i can already imagine 'The Scheme of Things' and also 'Growing Through Holes'. By strange coincidence I just wrote to Robert W … I think I'll send him this as well. He needs a bit of cheering up at the moment, having just broken a leg.
Special requests: Leo Abrahams on guitar, and Jan Bang doing what he does.
XXBrian