Als Musikjournalist hat man ja schon so seine Vorteile, vor allem die, dass einem die unveröffentlichten CDs ins Haus flattern und man mit dem Gehörten seinen Freunden, Mitmanafonisten und Bloglesern die Freuden der Vorfreuden bereiten kann (siehe Gregor öffnet seinen Plattenschrank 47 bis 49). Manchmal kann es natürlich passieren, dass aus Vorfreude bisweilen Neid – gar nicht gut – oder Verärgerung – auch nicht gut – entsteht.  Als Michael am 16.07.14 seine Top-Ten-For-A-Hot-Summer-Night veröffentlichte, ging mir das gleich mit seinem Platz 10 so:

10) Dan Michaelson and the Coastguards: Bones VÖ 18.08.2014, also das ist richtig gemein, dachte ich, diese CD kann man erst bestellen, wenn der Sommer schon fast vorbei ist, die Sekunden, die man bei jpc oder amazon hören kann, klingen doch wirklich verheißungsvoll.
9) To Rococo Rot: Gitter VÖ 18.07.2014 , hier wollen wir mal nicht meckern, zwei Tage nach Veröffentlichung der Sommer-Hitliste von Michael kam diese Scheibe in die Läden.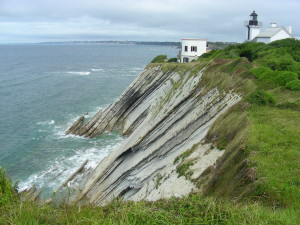 8) Neil Young: Girl from the North Country:  Nun ja, die Letter-from-Home-CD genießen wir seit Mai dieses Jahres .
7) The Flaming Lips: In a Dream: Diese Scheibe ist seit 20.06.14 zu haben, In a Dream, kein Zweifel, ein schönes Sommerstück, sogar mit kräftigem Sommer-Gewitter.
6) John Hiatt: Wind Don't Have To Hurry: John Hiatts Terms of my Surrender erschien am 11.7.2014, eine sehr hörenswerte Platte, allerdings stört mich persönlich der Hintergrundchor, muss das denn immer sein…ich weiß, es gibt inzwischen sogar einen Film über solche Chöre…
5) Swans: A Little God In My Hands: Diese Schallplatte gibt es seit dem 14.Mai 2014, meine Lieblingsstücke wären da jetzt eher Just a little boy oder To be kind.
4) The National Jazz Trio of Scotland: Getting Out: 27.06.14 war hier VÖ, tolle Platte, gefällt mir sehr.
3) King Creosote: Largs: Mit dieser Platte, VÖ 18.07.14, hat Michael seinen Lesern wieder viel Vorfreude geschenkt, bereits am 25.06.14 kam der Hinweis auf die neue CD, ich konnte es kaum erwarten. Und, die Platte hat mich nicht enttäuscht. Largs ist so ein richtiges In-den-Urlaub-Weg-Fahr-Stück. Alles ist gepackt, die Sonne lacht, der Motor läuft rund und ab geht's. Mein Lieblinsstück der Platte wäre Something To Believe In.
2) Am 11.07.2014 erschien Remember Remember: Magnets: Zu der Platte Forgetting The Present fehlt mir offen gesagt der Zugang, kann ja noch kommen.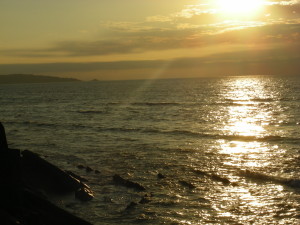 1) Der 27.06.14, das war das Datum der Veröffentlichung der zweiten Eno / Hyde-Platte dieses Jahres. Return ist ein tollen Stück, allerdings das Mega-Hammer-Stück trägt den Titel Moulded Life. Michael hat diesen Sturm in seiner letzten Nachtsendung im DLF losgelassen und, erstaunlich genug, der dortige CD-Player hat durchgehalten. Anyway, ich habe diese Wahnsinnstück auf einem Schulfest, einer Abrissparty, kürzlich mehrmals laufen lassen, also, die SchülerInnen hat es ja fast umgehauen. Never heard such music. Genau!

Für mich gibt es nun allerdings noch einen weiteren Sommer-Hammer-Burner: Mike Cooper Trout Steel. Eine Wiederveröffentlichung aus dem Jahre 1970 und: sie ist großartig, die Platte, läuft bei mir gerade richtig heiß, das ist meine Sommerplatte No.1. Rayon Hula, die CD, die Cooper 2010 herausbrachte – unglaubliche Platte, fantastisch – ist leider nur als download erhältlich, aber immerhin.